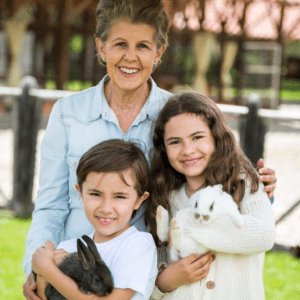 The Willow Feather Farm is a wholesale nursery, garden centre, and tree production farm on the outskirts of Centurion, Pretoria, operating country-wide.
Their core business is the growing of trees, shrubs and plants to serve and supply the commercial & independent landscaping market, as well as the retail sector. They offer bulk quantity, quality, and full greening solutions at competitive prices
The garden centre is open to the public and they offer kids parties, functions, mommy and baby groups, market days, and an animal farmyard that is home to many farm animals including alpacas, goats, and rabbits.
There are different play areas scattered around the farm for kids as well as a play area for babies and toddlers. The seating areas are around the farm and play areas as well as a picnic in a clean, safe, and sanitized area.
Limited takeaway options are available due to COVID restrictions.
Venue: Willow Feather Farm, Portion 37, Doornkloof East, Corner M57 & Sterkfontein Ave, Irene, Pretoria
Time: Daily 8am to 4.30pm
Cost: Mon – Fri R50 | Weekends and Public holidays R70 | Pensioners R35
Tel: 073 265 9342
Email: info@willowfeather.co.za
Website: willowfeather.co.za
Facebook: @WillowFeatherFarm