Due to the increasing popularity of CBD and Hemp in wellness culture, the once-stigmatized compound can now be found in a range of lifestyle products. And it's only expected to increase in the next few years.
Research and clinical trials prove that this non-psychoactive strain of cannabis is also a heavy hitter when it comes to anti-inflammatory properties, iron, and key vitamins B, D and E.
South Africa's CBD market is slowly growing with a few entrepreneurs and small businesses offering traceable, thoroughly tested and affordable products to consumers. Saadiq Samodien dives into some innovative local CBD and Hemp-based brands worth trying.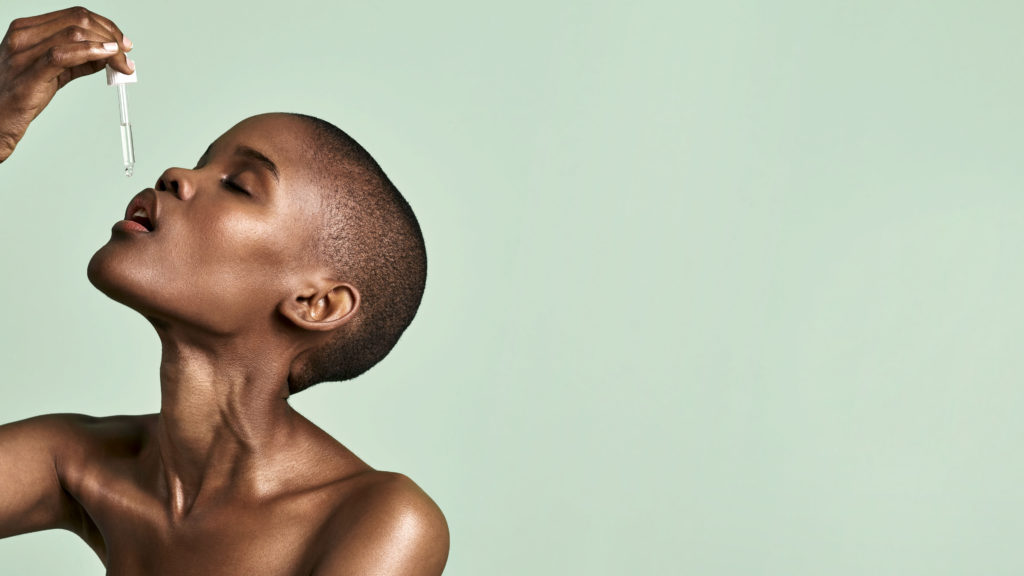 Goodleaf prides itself on the belief that sharing their deep-rooted cannabis passion and knowledge can promote wellness and also cultivate an improved quality of life. 
They've curated a premium range of CBD lifestyle products including a variety of skincare, drops, vapes, and beverages. You can feel confident that their product range fully is transparent and meets the highest standards in terms of origins, dosage and quality. A small library of books for essential reading on everything cannabis is also on offer.
The Goodleaf range is derived from the hemp plant and is 100% legal to buy and enjoy in the form of your choice. All products are third-party tested (with Certificates of Analysis available on request), so you can be certain of what you are putting into your body. And lastly, all their products are free of THC, so there's no chance of getting 'high'.
As part of their continued effort to make CBD more accessible to locals, Goodleaf recently launched their new range of water-soluble CBD powder sachets. Water-soluble CBD is understood to have a higher absorption rate and quicker activation time in the body. These sachets are in safe 10mg doses and a simple, convenient way to get your daily CBD fix with your coffee, cuppa, or smoothie.
Look out for the sachets at your nearest Vida E Caffe, or stock up on a box set via their online store.
Where to get it: Shop online. The CBD sachets are available at Vida E Caffe outlets shops near you.
Website: www.goodleaf.co.za | Email: theherbalist@goodleaf.co.za | Tel: 021 286 9055
Facebook: @foragoodleaf | Instagram: @foragoodleaf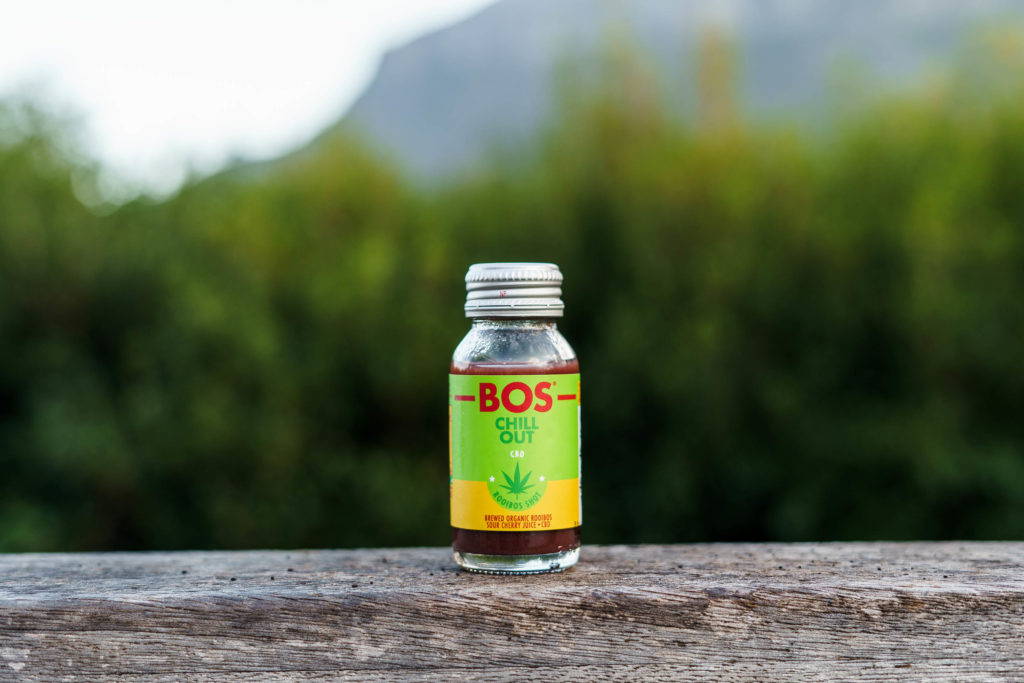 BOS Brands, the makers of the much-loved BOS organic rooibos Ice Tea, has launched a range of functional rooibos-based health shots, including a Chill Out CBD shot to help with relaxation and calm.
The shot contains brewed organic rooibos, 1mg of broad-spectrum hemp-derived CBD and sour cherry juice. CBD is characterized by its ability to act on the cannabinoid receptors that form part of our endocannabinoid system (ECS).
The ECS enables the communication between our cells to maintain internal balance. Rooibos significantly reduces stress hormone levels by decreasing the activity of enzymes involved in the production of these stress hormones.
Rooibos is naturally caffeine-free and promotes relaxation, while the sour cherry juice is rich in melatonin, the hormone that helps you sleep.  Together, these powerful ingredients work to help people who struggle with anxiety to relax and "chill out".
Where to get it: Find them online or at a Pick 'n Pay near you
Website: www.bosbrands.com | Email: info@bosbrands.com |Tel: 021 465 9989
Facebook: @BOS | Instagram: @BOSworld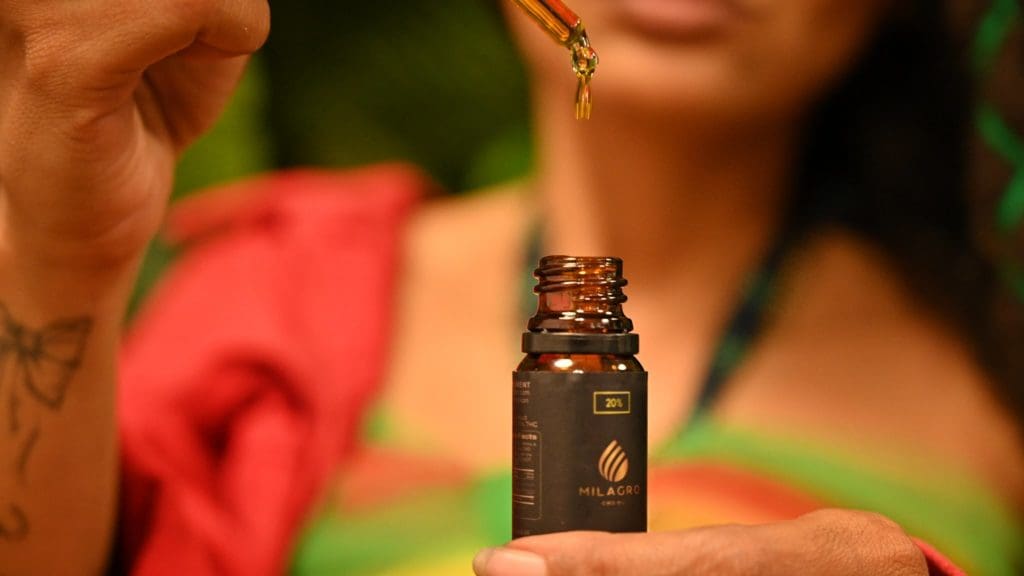 Milagro CBD Oil is a supplier of full-spectrum, distilled CBD oil made from the best organically grown hemp in Spain. The oil is extracted from the plant with a cold-pressed method to maximize the potency of phytocannabinoids CBD, CBG, and CBN. and for the finished product, manufacturers then distilled, winterized, and separated to create a smooth CBD oil for a powerful dietary supplement with a host of health benefits.
Milagro CBD Oil thus has a wide variety of products to try.
Where to get it: Shop online at the Milagro store
Website: www.milagro.capetown | Email: sales@milagro.capetown | Tel: 072 414 8324
Facebook: @milagrocapetown | Instagram: @milagrocbdoilcapetown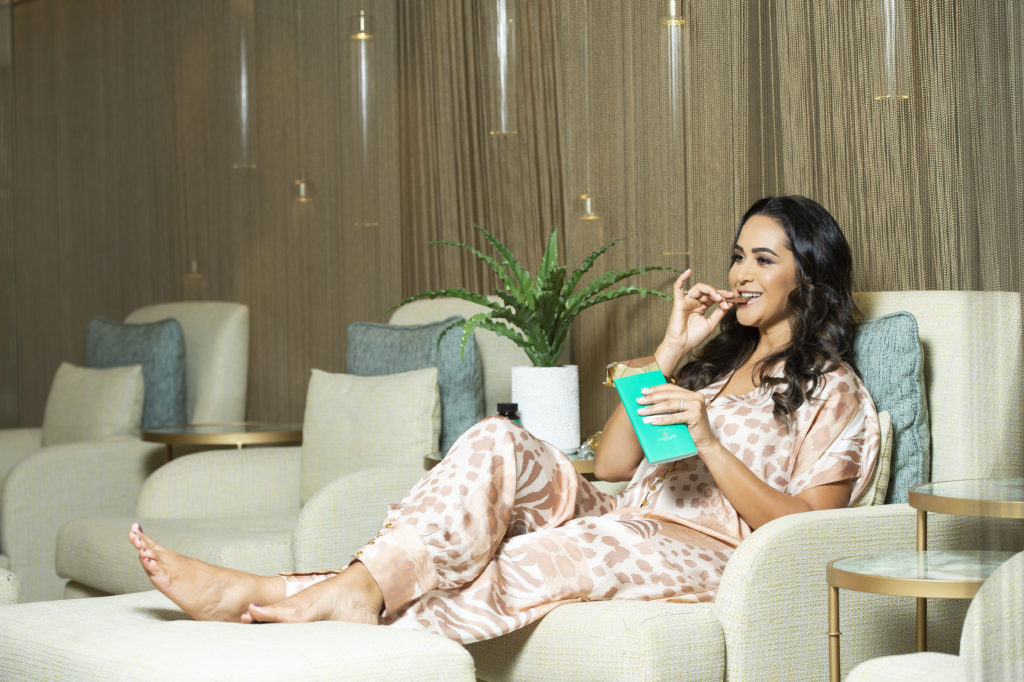 BIOMEDCAN is an all-natural solution to better personal wellbeing. Locals can buy a selection of CBD capsules and handcrafted chocolate to promote a positive and relaxed mind and a healthy body. 
Their CBD Capsule products are categorised as SLEEP, to improve a naturally deeper sleeping pattern, MOOD to decrease anxiety, stress and mood swings, MIND to boost memory and focus, and PLEASURE that may increase libido and sexual arousal. A new product, IMMUNE BOOST, will launch at the end of the month that may assist in supporting the body's defense against viral infections and general maintenance of good health. 
What gives the BIOMEDCAN range an edge above the rest is their multi-faceted CBD component with natural active ingredients which maximise their efficacy to give you the most beneficial results. 
BIOMEDCAN partnered with artisanal chocolatier Von Gesau Chocolates for CBD-infused milk and dark chocolates made to the highest quality. Their dark chocolate is made with 70% cacao.
The brand's CBD products are manufactured in South Africa, where they've undergone rigorous testing to ensure safety and efficacy. And BIOMEDCAN is also gluten-free, suitable for vegans, and does not contain any pesticides or heavy metals. The capsules don't have any oily taste or residue and come conveniently packed to cover a month's recommended supply.
Where to get it: Shop online at the BIOMEDCAN online store, Takealot, Faithful to Nature, CBDstore.co.za, and Wellness Warehouse. The range can be bought in-store at selected Dis-Chem stores from November
Website: www.biomedcan.co.za | Email: info@biomedcan.co.za | Tel: 021 418 1561
Facebook: @BioMedCan | Instagram: @Biomedcan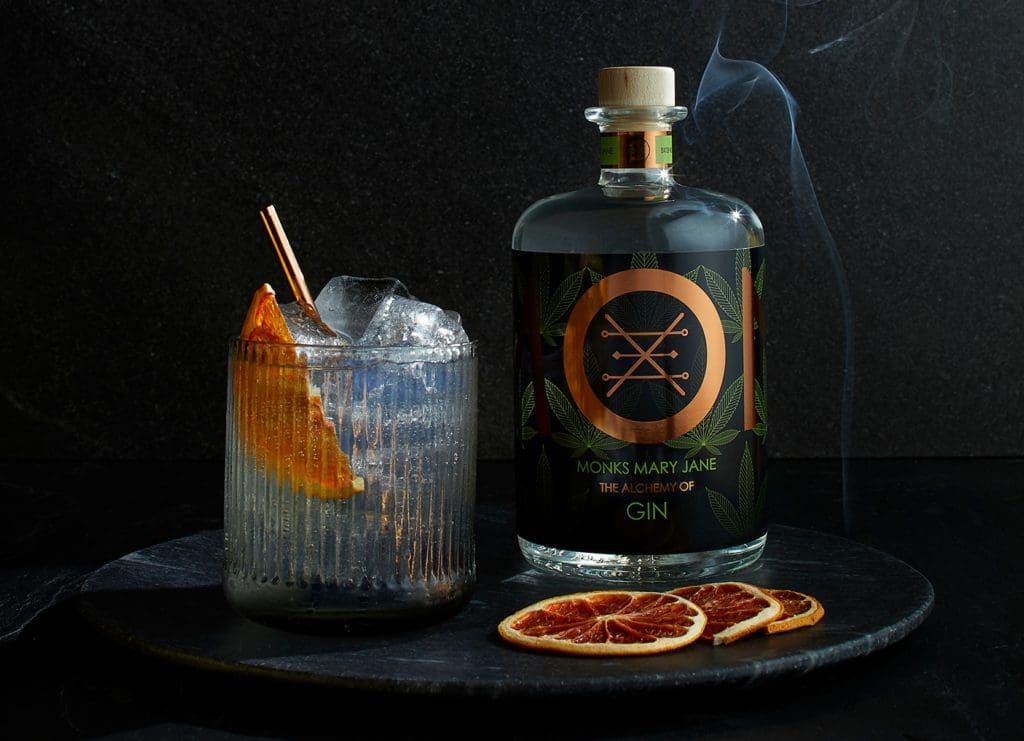 MONKS gin officially blasted into the ever-popular craft gin stratosphere in November 2017. And like all handcrafted local gins, their firstborn, Mysterium, which is fynbos and sceletium infused gin, took several hundred experimental runs and tweaked the recipe to perfection.
Monks Mary Jane, South Africa's first Hemp-infused gin, is their youngest baby and already a crowd favourite. This double distilled gin took home top honours as SA's best contemporary gin at the World Gin Awards and double gold at the SA Craft Gin Awards in 2019.
Mary Jane has earned her place on the top shelf. This juniper-forward gin hits the right spots with earthy tones and hints of citrus enhanced by the limonene terpenes of the hemp.
And to bring out the best in this new gin, Monks developed a unique CBD-infused Indian Tonic Water as well as three cocktail syrups also infused with CBD with flavours such as Grapefruit and Star Anise, Blueberry with Ginger and Thyme, and grapefruit, basil and Star Anise. A great way to turn dull G'nTs into creative cocktails. 
Monks also sell directly to the public from their distillery near Wolseley. An hour and a half from Cape Town heavenly view of the Witzenberg mountains, their distillery is well worth a visit for tours and tasting sessions.
Where to get it: You can stock up on Monks Gin from most liquor outlets and several gin bars and restaurants around the country, as well as Norman Goodfellows, and Takealot. 
Website: www.monksgin.co.za | Email: nic@monksgin.co.za | Tel: 082 455 9812
Facebook: @monksgin | Instagram: @monksgin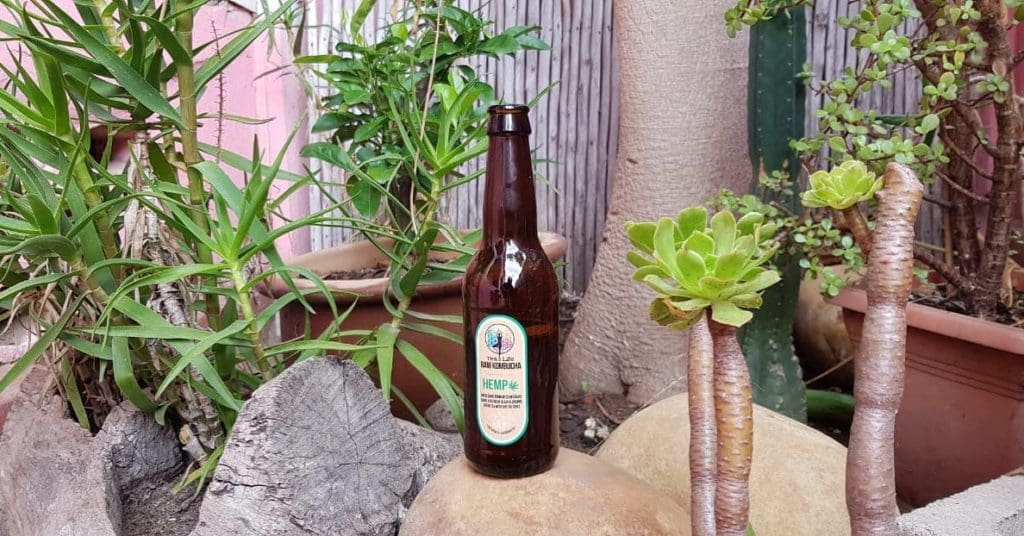 Tea of Life is a small beverage brand that has been brewing and selling 100% raw and unpasteurized kombucha since 2014. The team carefully crafts their kombucha in small batches using African Tea blends and ingredients. Tea of Life sticks to the traditional principle of not speeding up the process which helps with creating a space for the scobies to function optimally – one bottle can take up to two months before it is ready for retail.
Tea of Life captures the laid-back seaside spirit with their latest groovy Hemp flavoured addition. The Hemp kombucha is infused with hemp essential oil and is already making waves as a truly unique and pioneering summer drink. Other flavours include exciting flavour varieties such as Rose Geranium, Buchu and Lemon, Ginger, and Rooibos and Lemongrass.
You will find the kombucha bottled in glass versus plastic, and Tea of Life also try their best to recycle and reuse whatever they can to keep the carbon footprint very low.
Owner Elizbeth Gunther started this small business from humble beginnings and allowed it to grow organically and remains connected with the outlets who stock her brand.
An avid surfer, Gunther suffers from Type 1 diabetes so making a kombucha that is diabetic friendly and that won't contribute to destroying the ocean is very important.
Where to get it: Leafy Greens in Muldersdrift or The Cabin Farmstall in Clarens
Website: www.teaoflife.co.za | Email: kombucha@teaoflife.co.za | Tel: 082 775 0398
Facebook: @TeaofLifeKombucha | Instagram: @TeaofLifeKombucha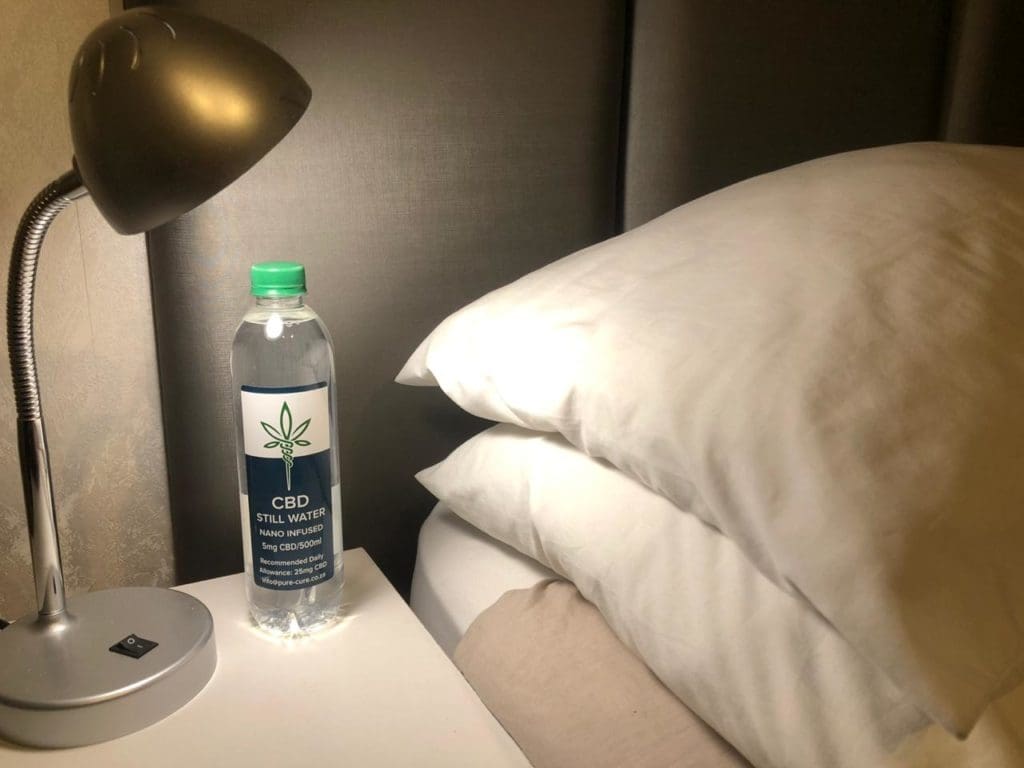 Pure Cure CBD Water, a small label launched during the COVID19 lockdown, is fast-growing brand is the only provider of local CBD water that has no artificial flavours, is non-sparkling, has no preservatives, no additives, and no colourants.
The product has gone through months of testing to ensure maximum bioavailability, as nano infused CBD ensures maximum absorption by the human body, compared to some CBD oils and powders.
According to the Pure Cure CBD, benefits of their CBD Still water include:
You get your daily hydration of clean water as well as a measured amount of 5mg of high-quality CBD.

You can drink up to 4 bottles of CBD water per day to tick off your recommended daily allowance of 2 litres of water and 20mg of CBD.
The company is also very proud to be associated with the number one ranked heavyweight boxer in South Africa, Tian Fick, who will contend for the title in November 2020. Many athletes and gymgoers already endorse Pure Cure CBD Still Water for assisting with quicker muscle recovery times, especially during and after training.
And although the company in no uncertain terms makes any health-related claims, a number of their clients have already submitted positive testimonials that Pure Cure CBD water has assisted with insomnia, depression, quitting smoking, anxiety, rheumatism, dementia, and more.
Where to get it: Get in touch with the Pure Cure team directly to order the CBD Still Water or shop online
Website: www.pure-cure.co.za | Email: info@pure-cure.co.za | Tel: 082 298 6286
Facebook: @PureCureSA | Instagram: @purecuresa