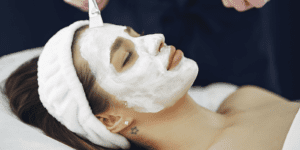 Since 2008, Soulstice Day Spa Johannesburg has been on a mission to deliver an extraordinary experience in spa wellness.
Located at Silverstar Casino, it offers 13 stylish and superbly equipped treatment rooms, an executive suite with a jacuzzi-style bath, a manicure and pedicure lounge, an indoor and an outdoor pool, and an outdoor hydrotherapy pool among other facilities.
The variety of 'a la carte' treatments offered – as well as tailor-made spa packages – promises an experience that combats the effects of ageing and stress, leaving clients feeling rejuvenated and relaxed.
Soulstice therapists all have internationally accredited qualifications in addition to which they each undergo a further six weeks of internal and product-specific training to ensure a truly five-star experience at the hands of qualified and enthusiastic professionals.
To find out more about Soulstice Day Spa specials click here.
Venue: Soulstice Day Spa Joburg, Silverstar Casino, 14 Falls Rd, Mogale City, Krugersdorp, Johannesburg
Cost: R190 – R5540
Tel: 010 753 2324 | WhatsApp 073 014 5159
Email: info@soulsticedayspajhb.co.za
Website: www.soulsticedayspajhb.co.za
Instagram: @soulsticedayspa
Facebook: @SoulsticeDaySpa
Twitter: @Soulsticedayspa