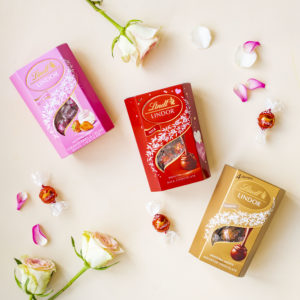 The Lindt chocolate range features signature assortments from the Master Chocolatiers. The new online shop allows customers to select their favourite Lindt chocolates in a few easy clicks.
The renowned brands and luxurious chocolate range offer their unique and rich taste as the perfect gift. For a quick and safe way, customers can browse the Lindt South Africa online shop and deliver their gifts across SA.
The shopping experience not only presents Lindt's wide selection of product range but also offers:
-a LINDOR Pick & Mix option found in the Lindt Boutiques to date where customers can choose their very own favourite assortment of flavours;
-a Gifting range to find or make up the perfect gift;
-and a Hamper selection which allows customers to build their own gift hampers filling it with products from the various ranges.
The full range of products are available online and feature brands such as Lindor, HELLO, Swiss Luxury Selection and various infusions of delicious CREATION slabs and Fruit Sensation products. As well as an exclusive range of Valentine's Day selections.
Shoppers can also visit their nearest Lindt Boutiques that features LINDOR Pick & Mix options and various chocolates.
The 'click & collect' option lets shoppers pick up their orders at their nearest Lindt boutique.
Tel: 021 831 0300 
Website: www.lindt.co.za 
Facebook: @LindtChocolateSA
Instagram: @lindtsa