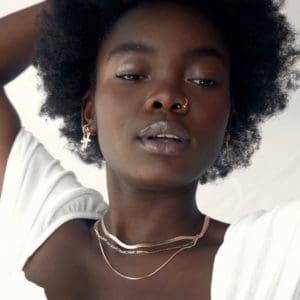 By Cara Jewellery started in 2018 and is based in Cape Town. The online jewellery store offers a wide range of fashion jewellery for the trend-conscious.
Delivered countrywide, this brand features a range of necklaces, earrings (including stack earrings), anklets, rings (including friendship rings) and bracelets in a variety of colours, styles and materials. Some pieces are gold plated, while others feature stones such as pearls or crystal.
If shoppers are looking for the perfect gift, they can also send a gift voucher which will be delivered straight to the recipient's email address.
Unless otherwise stated, all items sold are nickel-free costume jewellery.
To shop their products, click here.
Email: caraundeez@gmail.com
Website: www.bycara.co.za
Instagram: @bycaralee
Facebook: @BYCARALEE