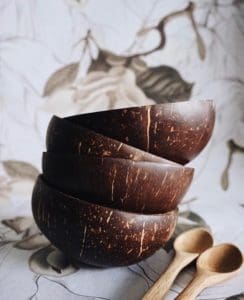 The Bamboo Project began after founders, Daniella and Dylan, witnessed the plastic pollution in Southeast Asia. They came to realise that the majority of the billions of single-use plastic straws that are used daily are not included in recycling efforts due to their size and light weight.
It was out of the decision to contribute to environmental change, rather than to sit in hopelessness, that The Bamboo Project came to be. They are now supplying South Africans with bamboo straws, bamboo spoons, coconut cutlery sets and coconut bowls – lightweight, durable and biodegradable alternatives to plastic cutlery.
Bamboo is the world's fastest growing plant, it releases 40% more oxygen and absorbs more carbon dioxide than other plants. The Bamboo project's bamboo is sourced sustainably in Vietnam in panda-free zones. In the near future, they aim to source their bamboo locally.
Tel: 074 113 2652 | 082 850 3015
Email: info@thebambooproject.co.za
Website: thebambooproject.co.za
Facebook: @thebambooprojectstraws
Instagram: @the_bamboo_project