There's nothing better than a baked goodie to treat yourself with, whether it be a warm loaf of artisan bread or a speciality cake made and designed just for you. And the best news is that there are a number of independent and artisan bakeries producing high-quality and tasty fare that you can support. Here is our list of local bakeries where you can treat yourself.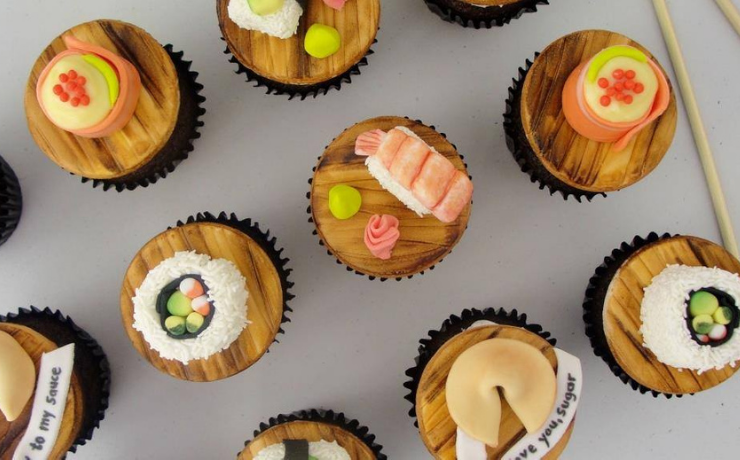 If you're looking for cakes, cupcakes, macarons, brownies or cookies that look like art and taste like dessert, you've come to the right place.
Whether you're looking for a birthday cake, a baby shower cake, or some simpler treats for dessert, you can shop everything you need right on the Oh My Cake website. Browse over 100 cakes, choose your design, flavours, size and customisations, select a delivery or collection date and pay securely at checkout. Anything you order online will be ready within 48 hours.
If you're looking for something a little more last-minute or you feel like popping in to watch the bakers create edible art, visit the store in Cedar Square Shopping Centre, Fourways.
Oh My Cake! stocks a wide range of desserts including cakes-to-go in beautiful designs that are available seven days a week, with no need to pre-order.
Where: Oh My Cake! Cedar Square Shopping Centre, Cedar Rd, Fourways, Johannesburg
Website: www.ohmycake.co.za | Email: info@ohmycake.co.za |  Tel: 082 076 5789
Facebook: @ohmycakesa | Instagram: @ohmycake_sa | Twitter: @ohmycake_sa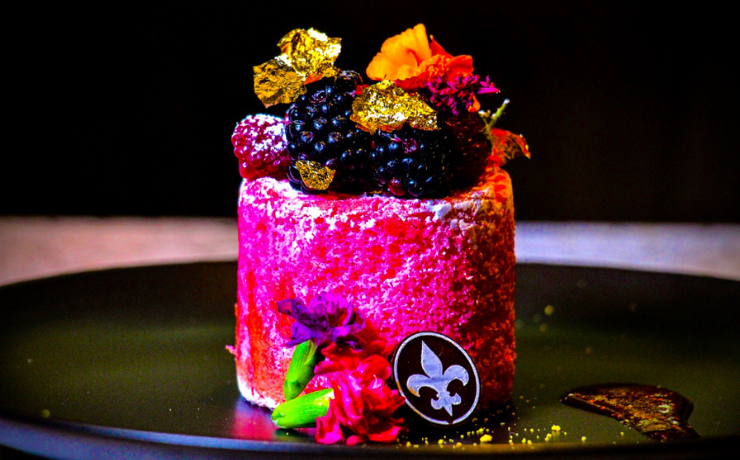 Just Teddy, located in Hyde Park Corner Shopping Centre, is inspired by the wonder of Parisian delights and the mysteries of the Middle East. Its success is due to the hard work, dedication and passion of the Zaki family: being a family-run business means that hands-on-attention is the cornerstone of its foundation.
Visit Just Teddy to enjoy their famous high tea: on the top tier are freshly baked scones served with chantilly cream and house preserves. The middle tier offers Lebanese spinach pies, fried halloumi, a selection of homemade middle eastern dips, falafel, and freshly baked man'oushe bread. The lower tier is simply a mouthwatering pâtisserie selection of the day.
This luxurious establishment caters for private and corporate functions, weddings and all special occasions, and Just Teddy also has a wide variety of full cakes for special occasions – one of their signatures being their croquembouche.
You can also shop their goodies online here.
Where: Just Teddy: Fine Boulangerie & Pâtisserie, Shop LM4 Hyde Park Corner Shopping centre, Johannesburg
 Website: www.justteddy.co.za | Email: info@justteddy.co.za | Tel: 010 203 9038
Facebook: @JustTeddyPatisserie | Instagram: @just___teddy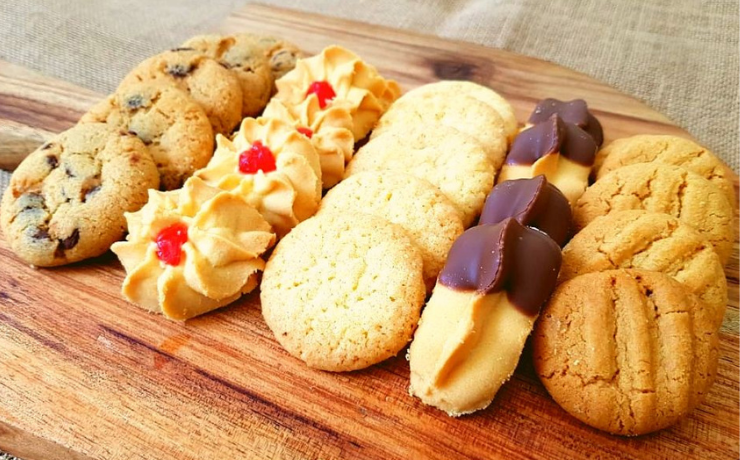 With over 25 years of commercial baking experience, the minds behind Burkleigh House Bakery offer a range of baked goods, honed to perfection. This small, family-owned business supplies over 70 retail stores including some of the country's biggest grocery stores.
Baked fresh from the oven with the creamiest butter, the sweetest sugar, the fluffiest flour and the freest of free-range eggs, Burkleigh House Bakery has a range of delicious handmade biscuits and a variety of rusks on offer with which to spoil yourself.
The Randburg-based business also offers a range of cocktail homemade pies, made with puff pastry made from scratch to enjoy at home.
Seasonal homegrown organic honey is also available for purchase from the premises.
Where: Burkleigh House Bakery, 323 Pine Ave, Ferndale, Randburg, Johannesburg
WhatsApp: 066 230 1302 | Email: info@bhbakery.co.za | Tel: 011 886 8983
Facebook: @BurkleighHouseBakery | Instagram: @bh_bakery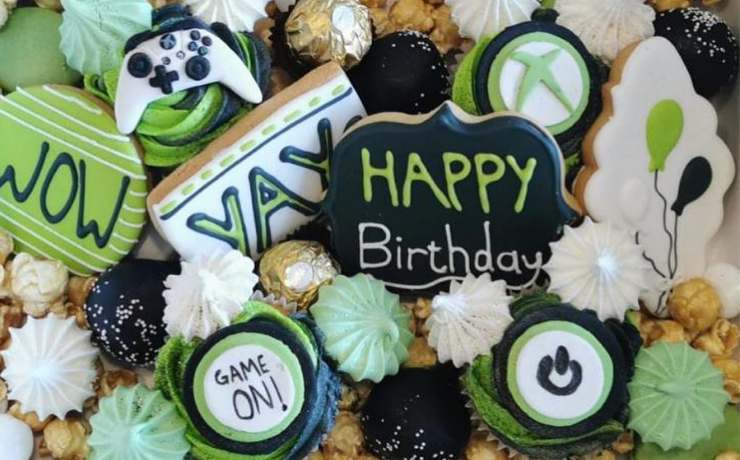 SugarBear Bakery specialises in bespoke wedding and celebration cakes, cookies, cupcakes, macarons and confectionery.
Owner/manager Kerry Halfon first fell in love with baking as a young girl by baking cakes, biscuits and other favourites from her grandmother's old recipe book after school and on weekends.
Although she went on to study psychology and marketing Halfon decided to return to her passion in 2011, and SugarBear was born.
In 2012 she completed a wedding cake course with the South African Wedding School to qualify in wedding cake techniques such as piping art, sugar roses and brush embroidery. Halfon also attended a three-month pastry course in New York and returned with an obsession with learning more.
For tips and tricks to use in your own baking, visit the SugarBear blog.
Where: SugarBear Bakery, Senderwood Square, 17 Chaucer Ave, Senderwood, Bedfordview, Gauteng
Website: www.sugarbear.co.za | Email: info@sugarbear.co.za | Tel: 061 409 3171
Facebook: @sugarbearcake | Instagram: @sugarbearbakery_jhb | Twitter: @SugarbearSA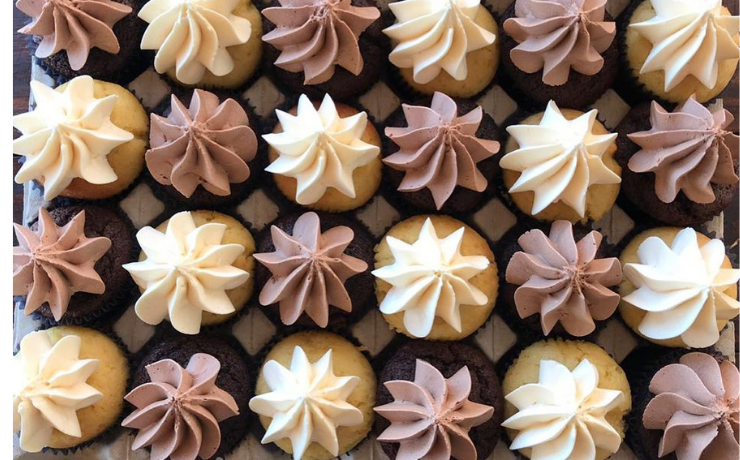 The Plant Powered Patisserie is a plant-based and eco-friendly bakery specialising in themed cakes to order for both vegans and vegetarians to enjoy.
Located in the Randburg area, this bakery was started by three friends and also has a deli on-site where customers can purchase sandwiches, bowls or doughnuts and even enjoy freshly-made drinks such as coffee.
In January, they launched their vegetarian cheesecake menu with five kinds available for purchase, including blaklava flavour, oreo flavour and salted caramel flavour.
If you'd like to enjoy some slow-food that's environmentally conscious, this bakery is the place for you.
Vegetarian options are available and only locally sourced products are used.
Where: Plant Powered Patisserie, 73 6th Street, Parkhurst, Randburg, Johannesburg
Website: www.eatmoreplants.co.za | Email: info@eatmoreplants.co.za | Tel: 076 898 8402
Facebook: @plantpoweredpatisserie | Instagram: @plantpoweredpatisserie