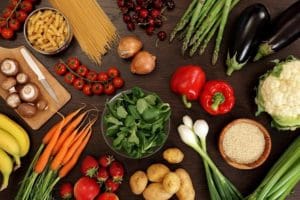 The Green Butler provides door to door delivery of all dietary needs. Sourcing fruits, vegetables directly from the source, along with anything to maintain a healthy immune system. Their products provide everything to support a solid immune system and a sustainable diet.
They shorten the supply chain by bringing fresh healthy food with convenient home delivery. Green Butler commits to always offering healthy products to maintain a strong immune system, securing a superior quality, longer shelf life on produce and shorter supply chain.
Green Butler deliver all orders, Tuesday to Friday. Orders cut off 48 hours prior to the delivery day to allow time to source the items. A standard delivery fee of R49 applies anywhere in Gauteng.
Venue: Online store
Cost: Various
Tel: 061 583 2676
Email: hello@greenbutler.co.za | support@greenbutler.co.za
Website: greenbutler.co.za
Facebook: @greenbutler.co.za
Instagram: @green_butler