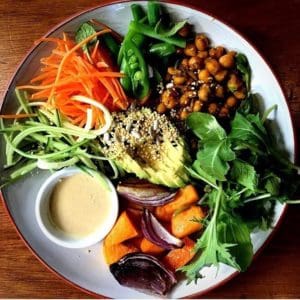 Salvation Cafe offers a light, contemporary, restful brunch spot for a quick solo break from work or a lingering social chat over great coffee at 44 on Stanley.
Their made to order breakfast and lunch is an award-winning meal with global, fresh flavours with inventive ever-evolving specials. Their in house-baked bread and cakes are hand made traditionally. The menu includes benedicts, croissants, burgers, salads and more.
The Salvation Deli offers take-home treats and includes toasted sandwiches and pizzas as well as frozen goodies to bake at home.
Due to the effects of the pandemic, Salvation is looking for saviours and needs assistance. Click here to help.
Venue: 44 Stanely, Milpark
Time: Tues – Sun 8am to 4pm
Tel: 011 482 7795
Email: eat@salvationcafe.co.za
Website: www.salvationcafe.co.za
Instagram: @mysalvationcafe
Facebook: @mySalvationCafe