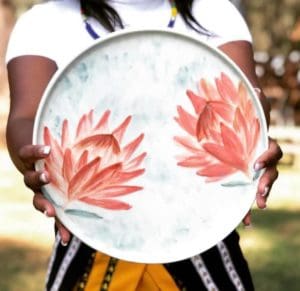 The Clay Cafe is a ceramic painting studio for all ages. Go in and paint a ready-made pottery item and enjoy something delicious to eat and drink while painting.
The Clay Cafe offers an interactive art activity for the whole family, combining farm-style breakfast and lunch offerings with ceramic painting to enjoy.
A unique restaurant that offers a mix of food and creativity. Kids and adults can participate in making their own unique designs on unfired bisque, using colourful painting tools to design functional homeware items or decorative pieces.
The Clay Cafes staff offers assistance with the clay painting process – lending a hand to assist young and old artists to bring their creations to life.
Every Thursday is Paint Night which includes a set menu between 5pm and 9pm.
Where: 501 Jochemus St, Erasmuskloof, Pretoria
Time: Mon 9am to 6pm | Tues – Fri 9am to 9pm | Sat & Sun 9am to 6pm
Tel: 066 221 8622
Email: info@claycafewolwespruit.co.za
Website: claycafewolwespruit.co.za
Facebook: @claycafewolwespruit
Instagram: @claycafe_wolwespruit