Saint is the spectacular restaurant by Chef David Higgs and Gary Kyriacou, owners of Marble. It is based on the concept of 'Pazzo Italiano' – loosely, crazy fun Italian – and opened in August 2018.
The space quickly became the go-to pizza and Champagne destination for Sandton's trendy, up-and-coming business crowd.
Higgs and Kyriacou gained the original inspiration for Saint's concept during their visit to New York in early 2016 – as part of their planning and research for Marble.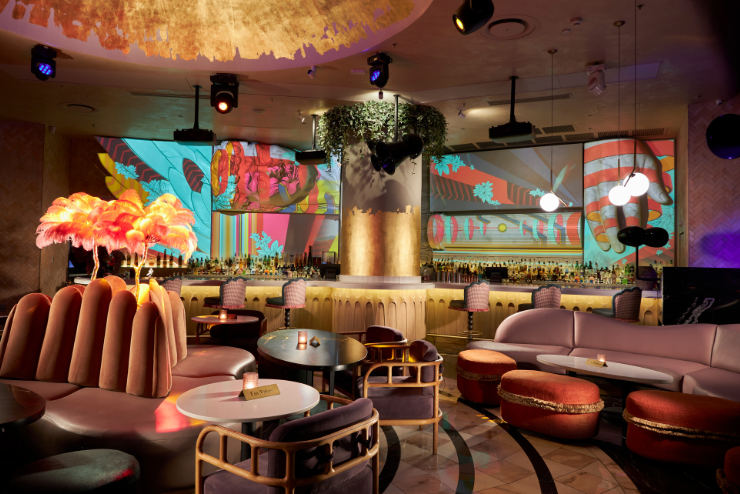 For David and Gary, the restaurant they visited in Manhattan had an unbelievable feel and atmosphere. And, when Alexander Wang walked in with a troop of models and started ordering pizza and champagne they knew this was a combination they wanted to bring home with them.
After opening Marble, the team realised that Sandton held captive a great niche market for the idea. Beyond the food – because everyone eats and loves pizza – it was the right place for the vibe. In a city with energy, integration and positivity; Saint provides a much-needed out-of-work experience.
When: Daily, 12pm to 10:30pm
Where: Saint, The Marc, Corner Rivonia and Maude Street, Sandton
Tel: 084 050 3333
Email: info@saint.restaurant
Website: saint.restaurant
Facebook: @saint.jhb
Instagram: @saint_jhb
Twitter: @saint_jhb