Find inspiration for your next project and crush those deadlines with a transformed home office space with Jozi's finest furniture and decor brands. Here's a list of decor ideas to improve your 'work from home' setups, no matter your style and fashion sense – get creative and modify your workstations. The selections house a blend of personality and impeccable craftsmanship. Working from home just got a whole new look and feel to let you tackle the daily grind from home.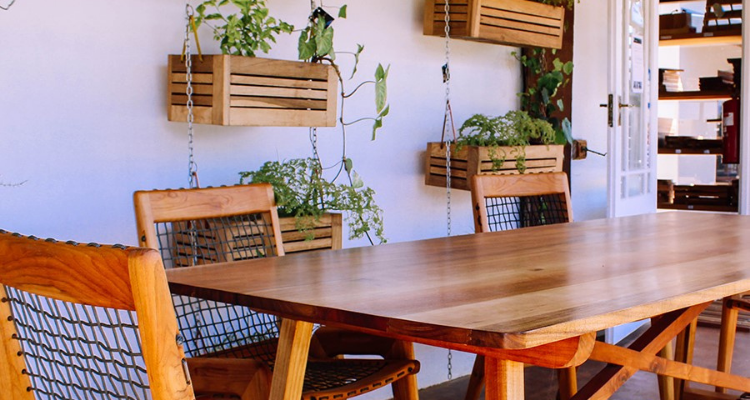 Driving the legacy for the eco-friendly generation
Homewood offers sustainable, handcrafted wood furniture inspired by cultural heritage and nature, with style and personality – bringing a natural aesthetic to your home office.
Homewood shares their passion for the environment through their products, which got them the top spot at the Department of Trade and Industry Furniture Design Competition in 2021, and were awarded for their form, functionality, and creativity. 
Their ethos is simple, personal, and impactful – sharing the vision of eco-friendly practices and providing a fruitful workspace for staff members to strengthen their trade and grow.
The unique range and bespoke Office Furniture offers innovative design concepts. Blended with various wood types, materials, and textures, these beautifully crafted pieces draw inspiration from cultural influences and African heritage. 
The Duzu Range holds an African charm – reshaping conventional styles and symmetry with creativity. The Duzu chairs feature bold shapes and colours and the feel of natural materials, crafted with backrests in slat back, Danish or rope weaving. 
The Imbiza Range houses the very attractive Imbiza Cabinet that is not only a great storage solution but adds character to the office. This collection has an array of great pieces – from the café tables and chairs to the stunning desks and chests of drawers – each piece boasts elegant curves and artistic craftsmanship.
The Amanzi Conscious Collection is built upon an eco-friendly legacy. By using woods from harmful, water-thirsty, alien-invasive trees to create the Amanzi range, Homewood is creating a demand for these woods, and therefore incentivising their removal. These woods include Cottonwood, River Red Gum, and Blackwood, and are harmful to local habitats.
The collection offers quality pieces built from these woods, harnessing change through ethical production and restoring the natural balance of our environments in the process.
Homewood's office furniture brings a warm, earthy and natural feel to your working environment. This is a great way to personalise the workspace and convert it into something more personal, more intimate.
Where: Homewood, 2 Kramer Rd, Kramerville, Sandton
Website: homewood.co.za | Email: marketing@homewood.co.za | Tel: 011 262 4268
Facebook: @homewood | Instagram: @homewoodsa
Make the wall your canvas & get stuck into your imagination!
Give your office or study area an inspirational makeover with Fantastick Wall Décor's artsy designs that breathes life into any space. 
They offer premium quality vinyl stickers, wall poetry & quotes as well as an ingenious 3D art collection – bold design, perfectly composed to personalise and add character to your work area.
The contemporary Wallpaper and Murals offers a diverse mix of styles, patterns and texture, ranging from the classic Bedford Brick for that office loft effect, or create a rustic look with the natural stone wallpapers.
Draw inspiration from Mother Nature, letting customers a wide choice of silhouette scenes of wildlife, and bestsellers such as The Fly Away Birds and many nature-loving designs.
Fantastick's 3D Wall Art offers a unique dimension to the room – laser cut from wood, PVC and paper to form various shapes, such as butterflies, fairies, dragonflies or birds, you can create a beautiful 3D effect. 
The Wall Poetry & Quotes is crafted with a great selection of fonts and styles that motivate the workspace. The list of famous quotes or poetic inspiration is available to view in the online store. 
Fantastick is uniquely South African, making the most of ingenious craft with an artistic and sophisticated look and feel – to mould your work nest into something special.
The online store hosts an array of adorning designs, and all products are available for delivery countrywide.
Where: Fantastick Wall Décor, 79 Jean Avenue, Centurion, Pretoria
Website: fantastick.co.za | Email: info@fantastick.co.za | Tel: 012 667 3109
Facebook: @Fantastickwallart | Instagram: @fantastick_wall_decor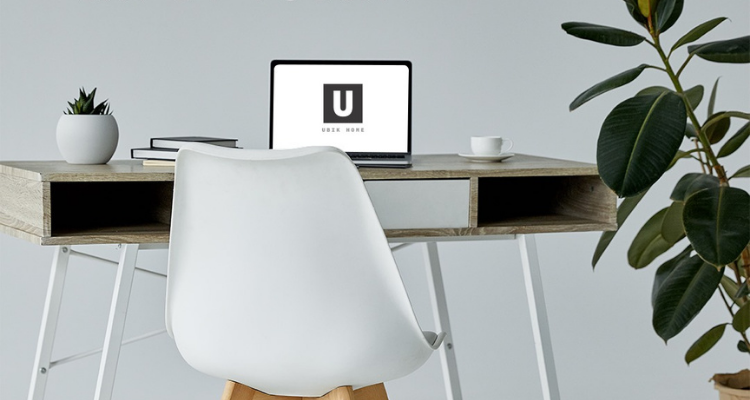 On-trend design with an urban edge & serenity
UBIK HOME offers a radiant range of urban, elegant, crafted furniture with their passion for home decor – stylish pieces that fuse art and comfort to create a modern workspace.
Their range emanates with style and boasts contemporary craft – customers can visit the online store to Shop The Office Collection, with a great range of furniture to reimagine and reflect your personality.
UBIK HOME's functional pieces include office desks, chairs, shelving and storage solutions – boasting clean design and craft with a flawless finish, and brings a warm glow to the room.
Some of the showstoppers include the Silia Drawer Chest and the Lambda Bookshelf/Divider – The collections are great for creating a professional aesthetic that radiates the space, a perfect store to launch your design projects or add some of their inspirational features to your current setup.
Whatever your vision for the home office may be, their online store features offer a versatile range. The Accessories section showcases their range of lamps, cushions and rugs that are simply fantastic to beautify the setting.
UBIK HOME offers limitless potential in the field of home design, and a great place to amplify and tailor workspaces to your heart's desire.
The team emphasises quality service, focusing on the customer's needs. For order enquiries please contact the store or visit their website.
Where: UBIK Home, Shop 5, Byls Bridge Promenade, 1001 Koaline Dr, Highveld, Centurion
Website: ubikhome.co.za| Email: info@ubikhome.co.za | Tel: 012 686 9926
Facebook: @ubikhome | Instagram: @ubik_home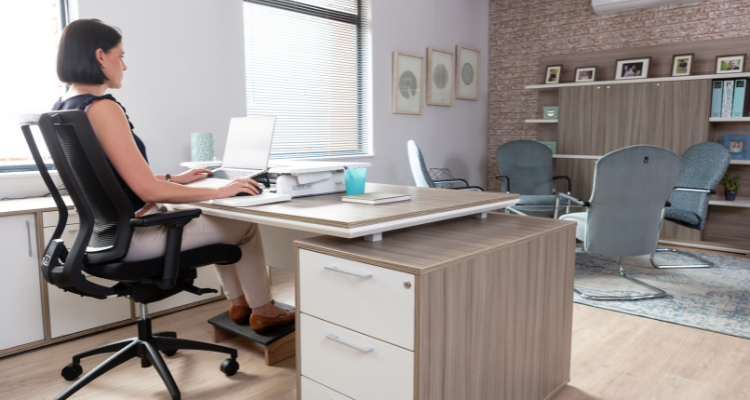 Ergonomic office furniture built for comfort
Ergotherapy Solutions provides a range of physio-designed ergonomic office chairs, standing desks and accessories to keep users comfortable and productive.
The latest release is an electric standing desk that makes it easy to go from sitting to standing throughout the day. Using a standing desk can help relieve back pain and other issues caused by sitting for too long.
The unique frame of the NetOne chair for back pain prevention ensures contact is maintained with the lower back in a work posture, and the pivot lumbar adjustment automatically adjusts to ensure that the fit is right for users of all heights and shapes.
The GetOne is a fully customisable chair that comes standard with height-adjustable armrests, an adjustable backrest angle and a tension control ensuring exceptional back support.
Ergotherapy sales consultants are also qualified physiotherapists and by using their expertise, can recommend suitable products and accessories, while at the same time, helping users with their optimal workstation setup.
Where: Ergotherapy Solutions, Unit 4 Block A, Upper Grayston Office Park, 150 Linden St, Sandton
Website: www.ergotherapy.co.za | Email: tracey@ergotherapy.co.za | Tel: 011 326 5126/082 681 5424
Facebook: @ErgotherapySolutions | Instagram: @ergotherapy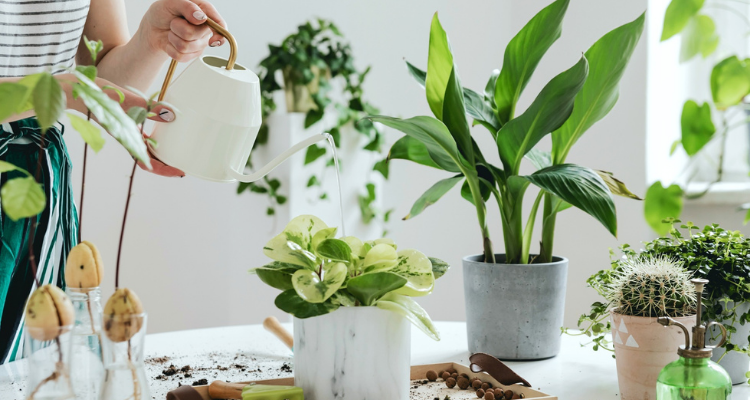 Plants and trendy design that thrives indoors
Welcome the fresh and natural presence every plant brings to the home – The Atrium is one of SA's favourite plant emporiums, which excel at the art of botany and offer lush selections coupled with modern design.
The Atrium brings the best from SA's award-winning plant breeders, delivering the most vibrant plants, nurtured with care and delivered directly to your door.
Urban gardeners can get creative and have fun adding a fresh mix of plant life to their working environments. Create your piece of paradise, and get closer to nature paired with superb pot plant designs – crafted from ceramic, polypropylene, fibreglass textures.
To view more please visit atriumplants.co.za/collections/
There's a plant to complement all homes and workspaces, no matter the size or setup – Transform the space with Air-Purifying plants to help with ventilation and there's a range that is best Suited for Low Lighting – there's really something for everyone and any setup!
The air plant hangers set the tone for style and elegance, making the most of creativity and features as the Paradise air plant pendant and triple cylinder designs. The Ecopots are great for mounting on the wall or have by your side on the desk.
With so many options, versatile design and botanical properties, The Atrium really get to the root of plant decor and the benefits plants can have in the home office.
Plants and more are available for delivery nationwide.
Where: The Atrium, 20 Archimedes St, Wendywood, Sandton, Gauteng
Website: atriumplants.co.za | Email: support@atriumplants.co.za  | Tel: 087 0960 176
Facebook: @AtriumPlantsZA | Instagram: @atriumplants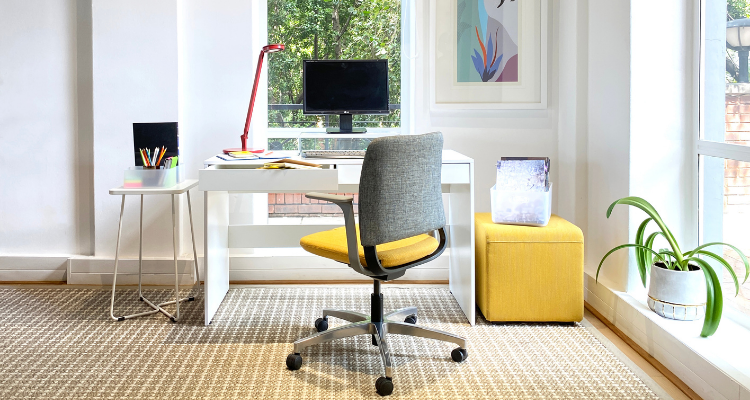 Working From Home
AngelShack workstation designs have always supported workplace health and comfort. This has become equally as important when working from home, which has become the new order of the day.
Working from home requires furniture that not only meets ergonomic standards for your health, but offers comfort and support that ensure you feel less fatigued, thinks more clearly, and are more productive.
AngelShack has a selection of WFH products to suit whatever your space-saving requirements may be – as well as a range of finishes to suit your home. The team understands that we all need to feel comfortable and supported at home.
The Angels are here to assist you with selecting the right products and arranging swift deliveries.
They make cool and simple work solutions to create, write, meet, dream, even work on and we make them simple to buy and easy to use. Internationally designed, locally produced, proudly South African.
You can view all the best from the WFH range, check out their online flipbook: angelshack.co.za/wfh-brochure/
Where: Angel Shack Showroom, Unit 4, Oxford Manor, 196 Oxford Rd, Illovo, Sandton
Website: angelshack.co.za | Email: info@angelshack.co.za | Tel: 010 035 4410
Facebook: @Angelshack| Instagram: @angelshack_sa