The inaugural Design Joburg Collective kicks off from 3 to 5 June in the illustrious district of Kramerville, and features SA's top local and international brands, who are showcasing the best in Home design, decor and interior styling. 
The suburb-sized event features a fantastic mix of both outdoor and indoor attractions showcased at various galleries, showrooms, venues and outdoor spaces. This is one event on the calendar where fans and followers, and design-savvy visitors come together to celebrate the art, passion and share the spirit of design. Here is a sneak peek at some of the brands featuring at Design Joburg Collective.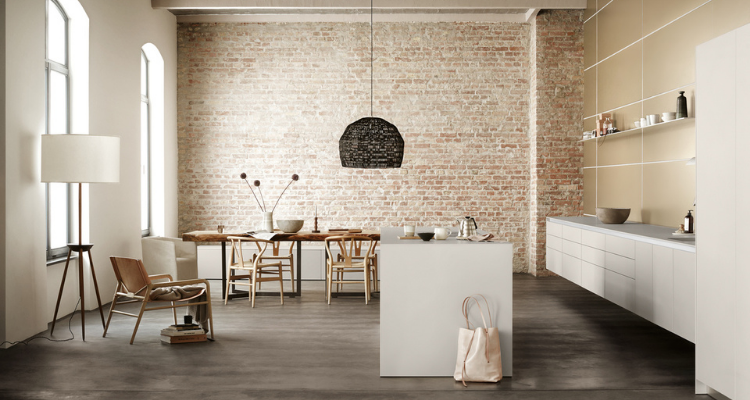 Bulthaup are specialists in modern kitchen design and interior styling, having been in the business for more than 70 years they offer sheer craftsmanship that pays attention to the finer details in life.
The high-end European brand offers a luxurious range that is crafted with precision and made for people to feel connected at home.
For those with Marie Kondo tendencies, Bulthaup brings the best in architectural planning and authenticity that would mesh perfectly in any home. Their signature range features the b1, b2, b3, b Solitaire collections – crafted with authenticity, and adds a classy look to the home.
Customers can choose from a broad range of materials to get the aesthetic appeal just right; think of warm walnut and anodized aluminium, and velvety lacquer with customised veneer.
Bulthaup's products boast space-saving solutions that are executed with style and composed with synergy to match the flow of any house. One of several high-end brands within the Domum stable here in South Africa, offering furniture that invites people to spend precious moments together and enjoy the finer details in life – it's etched in their design.
The products are available to view and order on the website. For more information visit: bulthaup.com
Where: Bulthaup, 9 Kramer Rd, Kramerville, Johannesburg
Website: bulthaup.com | Email: info@domum.co.za | Tel: 011 262 5257
Facebook: @bulthaup.official | Instagram: @domum_sa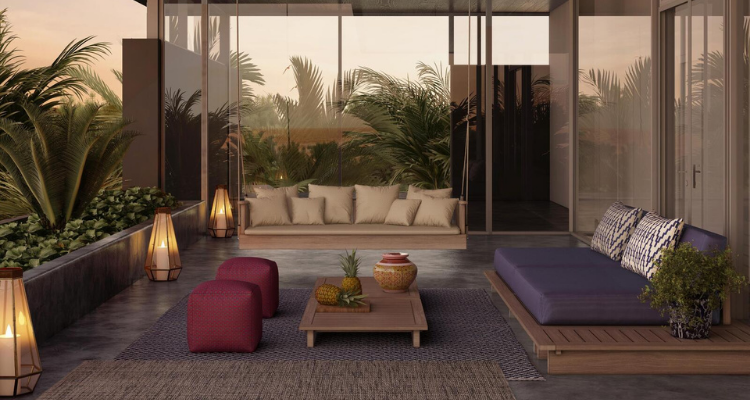 Home Fabrics share their passion for textile trends, and as one of SA's leading fabric houses and wallpaper distributors, you can't help but fall in love with their vast and vibrant collections.
They offer a stunning range of fabrics and adorning designs to mix and match and find the perfect blend to fit any room in your home. Whatever your next decor inspiration may be, Home Fabrics supplies upholstery and curtaining fabrics (both for indoors and out), as well as wall coverings and contract collections. 
Their innovative FibreGuard collection ticks the usability and style boxes. This is a seriously smart collection of fabrics that use Stain-free technology meaning low maintenance and longevity without losing that sense of sumptuousness or tactility. 
Customers can shop from a library of materials, textures, and trendy furnishing options. Check out the homefabrics.co.za to get started.
Whether you're visiting the stylish showroom in Kramerville or browsing the beautiful collections on their website, Home Fabrics is immersed in the culture of home fashion.
Where: Home Fabrics, Kramerville Showroom 4A Appel Road, Kramerville, Johannesburg
Website: homefabrics.co.za | Email: customerservices@hf.co.za | Tel: 011 262 3492
Facebook: @homefabricsSA | Instagram: @homefabricssa

Casarredo is a respected name in Joburg's décor and design scene, known for specialising in exclusive European brands and adding luxury designs in their highly regarded collections.
The Joburg Design Collective showcases the exotic trends Casarredo delivers with expert craftsmanship and guile – producing the finest quality pieces to elevate living spaces.
Casarredo offers a wild and exotic style better than famous Italian designer Roberto Cavali. Yes, that Mr. Cavali, famous in the fashion world, has become synonymous with glamour and sensuality.
Casarredo has been appointed as the exclusive stockists of Roberto Cavali Home and, as soon as this news was announced, we were all eyes for the Roberto Cavalli Home Interiors.
The collection is inspired by iconic prints and patterns. From animal print ranging to damask, colours, dye effects and the overlapping of textures, Roberto Cavali Home transforms everyday pieces into a one-of-a-kind. 
The animal-print trend was recently reinforced by Cavali's unveiling of their own Wild Living collection: an evocative living room range featuring sofas, armchairs, tables and more.
A trendsetting attraction not to be missed, and It's full of colour, packed with fashion details and alive with African influences. Perfect for South African shores!
Where: Casaredo, 35 Commerce Crescent, Kramerville West, Johannesburg
Website: casarredo.co.za | Email: sales@casarredo.co.za | Tel: 011 786 6940
Facebook: @CasarredoSA | Instagram: @CasarredoSA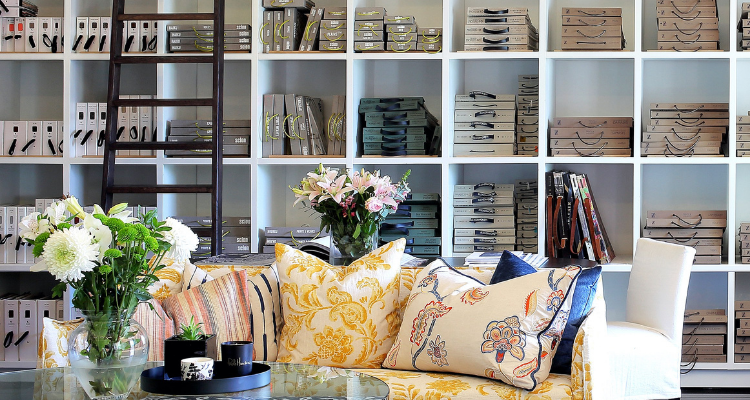 St Leger & Viney is a local hub of ingenious design and features a fine range of decorative fabrics and wall coverings that have become are engraved with their taste for refined beauty.
As part of their DJC line-up, St Leger & Viney has some of the biggest brands in the textile industry, think Cole & Son, GP & J Baker, or Thibaut, which are some of the showstoppers from their stable.
You can always rely on them for something new and beautiful, with a knack for picking sleek additions to light up interiors – such as their latest Granada collection certainly doesn't disappoint. This fabric ensemble is ripe with the allure and exoticism of North Africa and Southern Europe and is inspired by archival prints and manufactured right here in SA. 
St Leger & Viney has been supplying high-end fabrics and wallpapers to the local trade since 1989, changing the outlook of conventional guides to renovate the home and continues to push the boundaries of modern styles. 
The brand houses dazzling designs that are crafted to perfection and bring a trend-savvy finish to interiors. Customers can shop from their online store and choose from the stunning Local Collections and an impeccable International Collection
The hopsack base cloth onto which pomegranates, flowers, and ikat stripes, are hand-printed has also been made locally and lends the collection its wonderful, understated aesthetic. 
Where: St Leger & Viney, 7 Appel Road Kramerville Sandton, Johannesburg
Website: stleger.co.za | Email: | Tel: 011 444 6722
Facebook: stlegerandviney | Instagram: @stleger_and_viney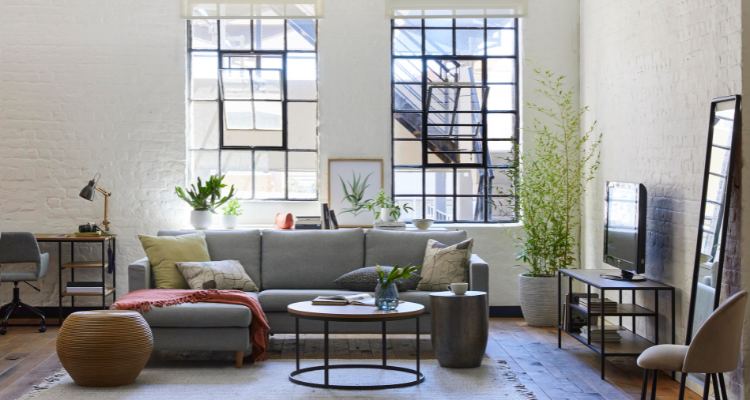 Coricraft has become a household name across SA and abroad supplying only the finest and most endearing homeware that has style and exceptional quality.
This year, Design Joburg Collective is excited to feature Coricroft's Essentials collection, which offers a range of furniture boasting contemporary design, and has been carefully curated for a mindful and minimal spatial setup. 
It's all part of the global micro-living trend: a move towards small yet cleverly designed spaces (like lofts and mini-apartments). In these homes, storage is situated behind sliding doors with a capsule-wardrobe-inspired sense of style.
This range reimagines the way we consider the interior design and tailors furniture that caters to young professionals, who are starting out their road to success – including the more established market, who are perhaps scaling down or looking for a more modern take on their homes.
The result has bolstered the need for simple, functional pieces that will fit into a smaller space and The Essentials collection fits the bill.
Where: Coricraft Furniture Store, 14A Kramer Rd, Kramerville, Sandton
Website: www.coricraft.co.za | Email: info@coricraft.co.za | Tel: 011 262 1710
Facebook: @coricraftSA | Instagram: @coricraft_sa
Stuart Graham is rewriting the script in fabric design and innovation, having recently released new textile and wallpaper collections under their Prestigious label – these ranges are one of kind and radiate grandeur as well as a sense of fun.
At this year's Design Joburg Collective, guests get an intimate view of their wonderful wares and a long list of products from SA's leading independent fabric supplier.
The Prestigious line brings an array of new collections to our shores and is definitely a spotlight for the brand. The features include the sophisticated Serengeti-inspired 'Tribe' collection and the Mondrian-esque geometry of 'Muse', to the dinosaur, hot-air balloon and under-the-sea inspired kiddies collection entitled 'Big Adventure'. 
Customers can browse the wares and get a feel for their next room renovations with Stuart Graham's fashionable collections, which capture the spirit of on-trend decor.
There's nothing but inventiveness and creative spark in Krameville and Stuart Graham Fabrics certainly delivers some of the best wares on the market that's perfect for any interior.
Whether your taste is more minimalistic, traditional or you're starting a fresh new look to keep up with current styles, they offer creative freedom to start those home makeovers.
Where: 4A Appel Road Kramerville Sandton
Website: stuartgraham.co.za/ | Email: jhbshowroom@stuartgraham.co.za | Tel: 011 444 3424
Facebook: @StuartGrahamFabrics| Instagram: @stuartgrahamfabrics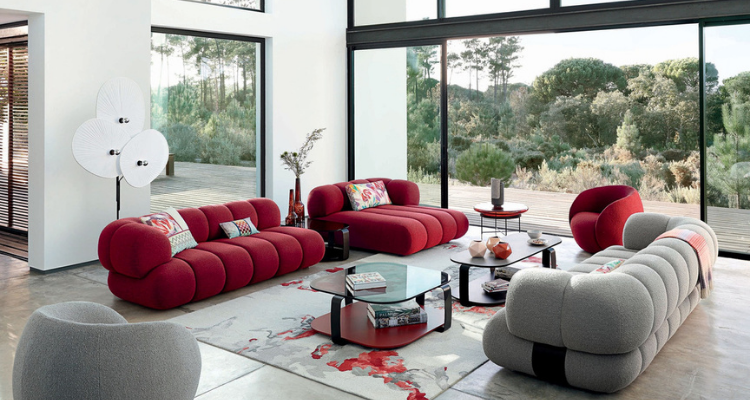 Roche Bobois is a celebration of French Art De Vivre, which directly translates to the "art of living".
Their famous Winch collection is an absolute winner – designed by French designer, Sacha Lakic, the collection encompasses a series of dining and occasional tables, chairs and cabinetry.
Up your style game with this graceful collection beaming with artistry, and features elegant detailing and sensual curves: an aesthetic aided by the solid cherry wood veneer used in its crafting.
Shoppers can expect sun-patterned book matching on door fronts and tabletops as well as luxurious ceramic and vinyl inlays. As usual, Roche Bobois' focus on the highest levels of craftsmanship comes as standard.
This is a game-changer from one of the world's most loved furniture design and distributors, and has a stellar reputation for collaborating with renowned designers in the game. 
Visitors can expect scheduled talks, new collections and a refreshing injection of seasonal style from this leading French brand's Kramerville showroom. 
Where: Roche Bobois, 27 Commerce Cres, Sandown, Sandton
Website: roche-bobois.com | Email: johannesburg@roche-bobois.com | Tel: 087 805 7090
Facebook: @RocheBoboisSouthAfrica | Instagram: @rochebobois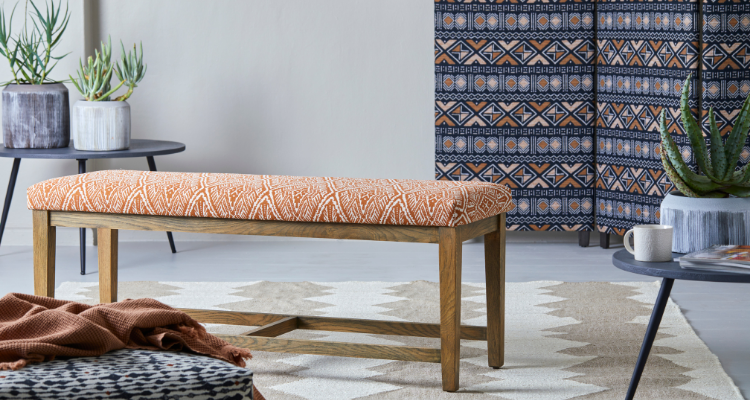 Hertex started out as a passion project that now houses an empire of fabrics, wall coverings, and exquisite qualities that evoke an immediate sense of luxury, and their latest Jacquard collection is no exception. 
Jacquard takes authentic design principles to new levels of design. A fantastic homeware aesthetic that brings complex patterns woven into the fabric itself, rather than using printed, dyed, or embroidered elements. 
Hertex recently launched a new Jacquard collection entitled 'Mombasa' – a great addition for scatters and upholstery that ticks all the texture, pattern and versatility boxes.
The palette mixes elegant earth tones with ethnic designs that complete a collection drawn from the roots and innovation, that is literally out of Africa.
Mombasa recalls the textured flat-woven fabric collections that were all the rage in the '80s but updated here for contemporary living. With chunky weaves making a comeback, we were thrilled to see the collection boasting these weightier textures.
Mombasa most certainly ticks the usability box, hosting a diverse range of fabric and wallpaper collections for customers to delve into and pick out their favourite pieces for their interiors.
Where: Kramerville Showroom (JHB Head Office), 16 Kramer Rd Kramerville, Gauteng
Website: hertex.co.za | Email: info@hertex.co.za | Tel: 011 262 4108/9
Facebook: @hertexfabrics | Instagram: @hertexfabrics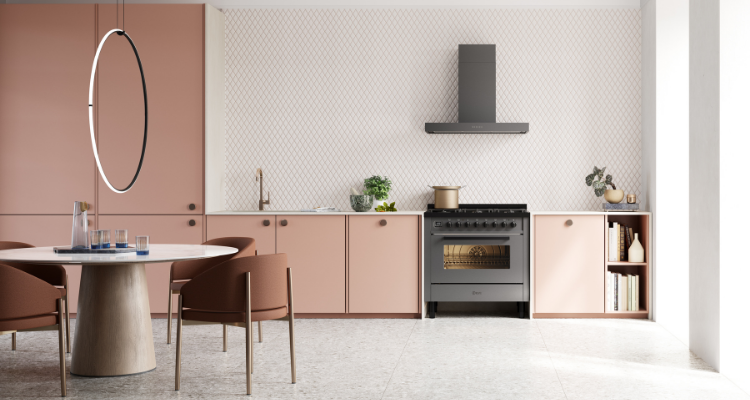 ILVE offers premium Kitchen appliances to upgrade the culinary space into a state-of-the-art dream kitchen, their hand-assembled ovens are simply majestic and offer a professional touch that showcases the best in Italian design.
They're specialists in world-renowned, luxury kitchen appliances and supply wares for some of the most prestigious restaurants, so if you're looking at a supreme touch to add to space, this is it. 
They have long been a staple in the Kramerville Design District line-up. ILVE offers The Professional Plus cooker which comes in many different finishes – such as obligatory white, black and stainless steel, bringing a tone and texture of glamour to the kitchen.
This special edition yellow model will capture anyone's eye and is visually astonishing, the style traits boast a soothing calm tone and the layout of the design is simply elegant.
The finishes on these cookers are not the only option available though, with an array of other customisable options available so can you tailor your cooker to your practical and aesthetic needs.
ILVE offers a range of cookers, hobs, ovens, blast chillers, and hoods that are made to the specifications of the best restaurants in the world, and who can argue with that?
Where: ILVE , 3 Desmond St, cnr Appel Rd, Kramerville
Website: www.ilve.co.za  | Email: ilve@ilve.co.za | Tel: 011 440 4422
Facebook: @ILVESouthAfrica | Instagram: @ilve_za