Father's Day is an opportunity for us to celebrate the men in our lives that are often our first guides, supporters, teachers and friends. And while this day may only come once a year, we, with the help of Cape Union Mart, have put together a list of affordable activities that you can do with your dad every day.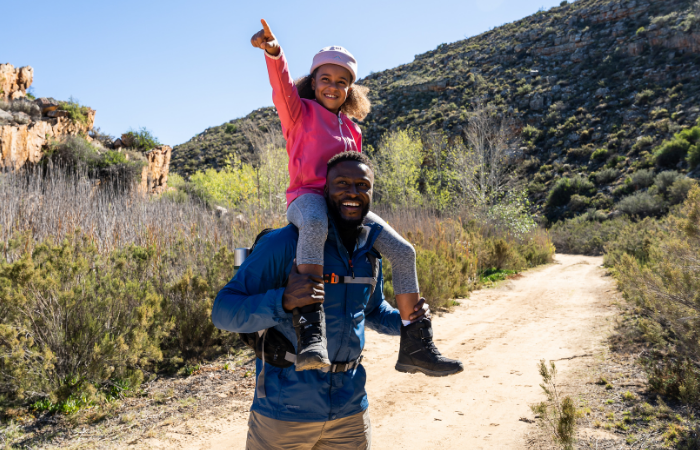 OUTDOOR ADVENTURE
Strap on your boots and shake out your backpack. With hundreds of hiking trails and walking paths in and around Joburg, who can resist a great outdoor jaunt with your dad? Whether you're after a hike with spectacular views, a leisurely wander through rolling hills, a brisk run, or an amble through the lush nature reserves and parks, the Joburg is bursting with options.
Experience the natural beauty and cultural heritage of Kloofendal Nature Reserve, home to a number of small mammals and picnic facilities, walking trails of various distances, and a dam with a hide.
Or head to the Wilds Nature Reserve on the outskirts of Houghton, set against lovely koppies with well-developed indigenous gardens. Paths ramble across the hillsides with views of the city from various sides, mixing urban life with local vegetation, ideal for great pictures with your dad.
Pair this with The K-Way Men's Tundra 2 Boots from Cape Union Mart. It features a removable EVA insole and a Nubuck and Oxford upper, with a solid grip with reasonable abrasion resistance.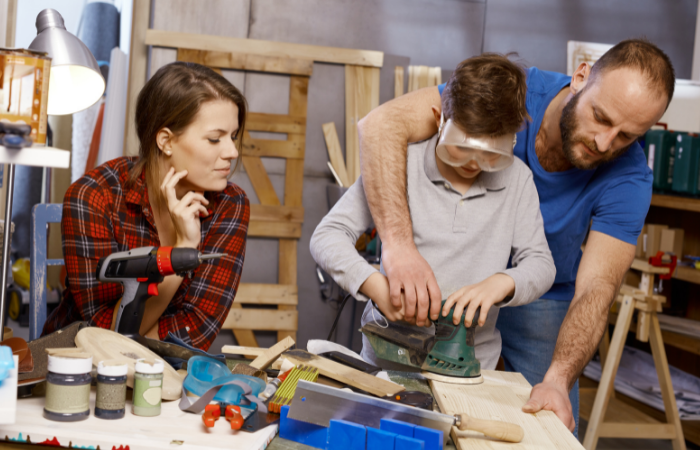 DIY GIFTS
If you're still racking your brain on the perfect item to celebrate your dad, don't fall back to the predictable socks and tie. DIY gifts are a great way to ensure that your present is memorable and is a reflection of who he truly is.
From giant mugs with caricatures to smaller ones with a simple 'Happy Father's Day', the popular go-to gift is sure to be piled up in one of the kitchen cupboards. Why not give those mugs a new life and have them on display? Using just a few materials, such as some wood and dowels, a mug tree is a great way to display those cliché but beloved gifts.
Make his handyman jobs and hobbies a little easier with creative DIY 'toolboxes' that can do more than just carry nails and pliers. These boxes can be used as unique planters for herbs, flowers, or an indoor garden. Splash on some paint and other decorations and turn it into a magazine rack or custom cooler box for his favorite drinks.
Pair this with The Cape Union 1.5l Stainless Steel Travel Flask. Perfect for camping and travelling, the flask is made of premium stainless steel and has a double-wall construction with a wide mouth stopper for easy pouring.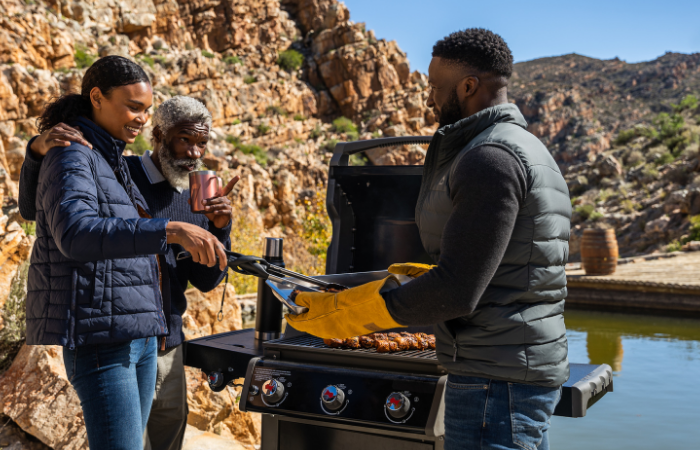 BRAAI TIME
If your dad considers himself to be the next Gordon Ramsay or is quick to offer a masterclass on preparing steak, he has gone beyond being a foodie and is now the family's master chef.
And what better way to celebrate his culinary flair with a lekker weekend braai. Get a backyard fire going with a fall-off-the-bone short rib potjie accompanied by a family-style party braai broodjie stuffed with cheese.
Or explore one of the many braai spots in Joburg. Zoo Lake is frequented by morning joggers, bikers, dog walkers, and couples strolling its pathways. There are designated braai areas and picnic spots on the lawns.
Pair this with The Cape Union Mart Comfy Chair or the Weekender Chair (which comes with a holder for dad's drink). Whether it's in your backyard or nature, make it easier by getting your dad a comfortable chair.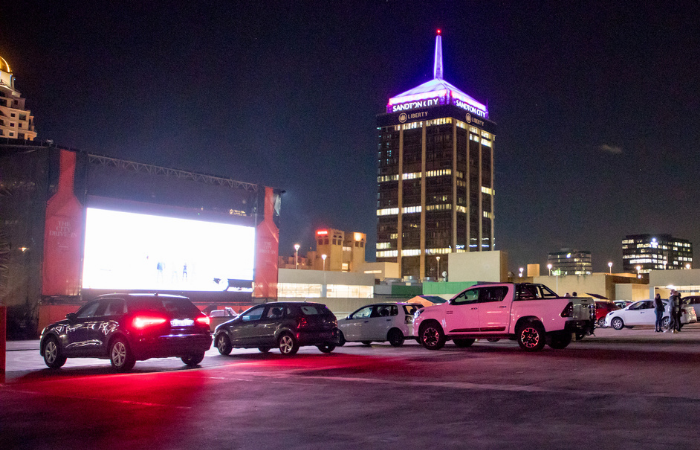 DRIVE-IN MOVIES
Add a bit of nostalgia to your Father's Day with an outing to one of the trending drive-in cinemas in Joburg. Opt for a family film, action blockbuster, or old-time classic.
Sandton City launched The City Drive-In, powered by Ster-Kinekor, screening a selection of films on the rooftop parking. A timeous tribute to the nostalgic film-viewing format, which peaked in global popularity between the 1940s and 1960s, The City Drive-In runs from Thursday to Sunday, until 31 July.
The City Drive-In screens a selection of films, from modern classics to new releases, and everything in between. With the support of Ster-Kinekor, patrons can look forward to the likes of Frozen, Bohemian Rhapsody and The Greatest Showman.
Pair this with The North Face Surgent Hoody is crafted from durable, soft stretch fleece that's super-warm but breathable too. Perfect for both couch time and family outings.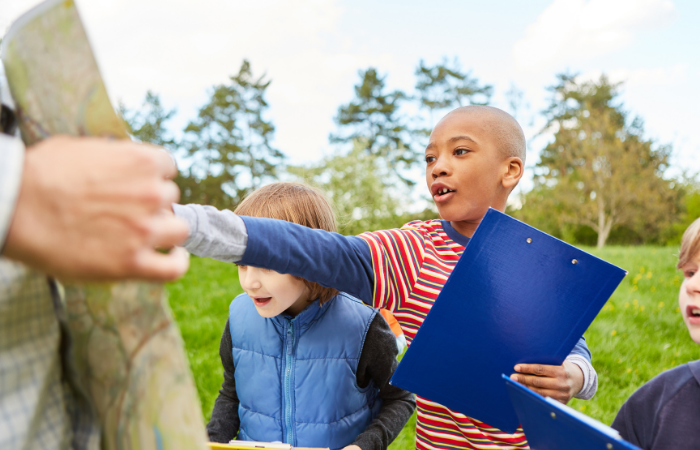 SCAVENGER HUNT
There's no doubt that a father's favourite activity is family time. A scavenger to treasure hunt is a fun way to spend some quality family time together and exercise the mind and teamwork skills.
Possibly one of the easiest activities to put together, scavenger to treasure hunts are suitable for every family member – all you need is a place and creativity. Add to the mystery by playing it in dark by torchlight!
Or get the pros to help you out. Scavenger Hunt.com specialises in creating unique hunts all across the world. Go on an epic adventure around Joburg or order an at-home scavenger hunt for over 80 challenges.
An app-driven scavenger hunt designed for groups, The Gallivanting Goose is a great way to engage with urban sights and sounds in a new and interesting way. Choose from a range of games such as an urban experience in the CBD, a historical experience, up close with nature, indoor games and even a wheelchair-friendly game.
Pair this with The GoPro Hero 9 Action Camera is perfect for creating a highlights reel of your family adventures.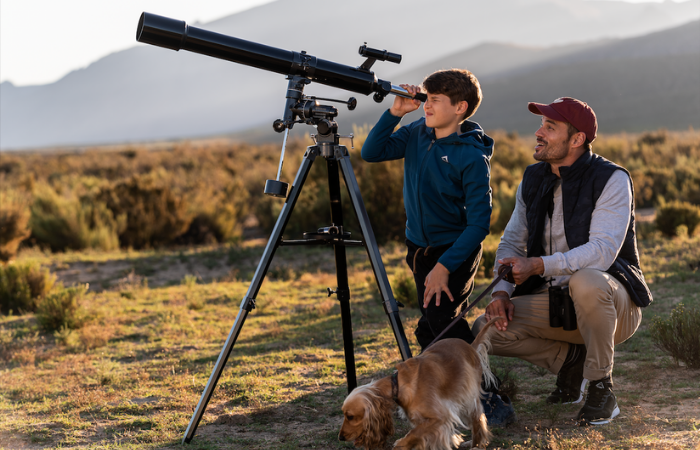 BIRD WATCHING
For the dads who like to take things easy and immerse themselves in nature, bird watching is the ideal activity. And with hundreds of bird species right here in Joburg, you're bound to spot a winner.
Gauteng has a range of different areas all within 1.5 hrs from the city centres that features more than 200 species of birds.
The once extensive grassland biome still has a number of good patches for bird watchers, including Suikerbosrand, which is in the Southern parts of the province. During the summer this area teems with birds and one can pick up specials such as Orange River Francolin, African Grass Owl and Tinkling Cisticola not to mention a number of Highveld species.
Pair this with The Malkin 10 x 25 Roof Prism Binocular features 10x magnification power and 25mm objective diameter. The roof prism ensures they are light and easy to hold.