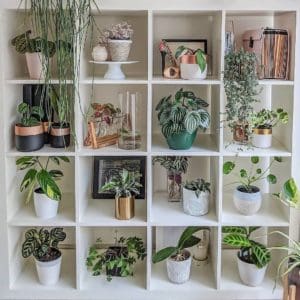 Atrium Plants is a plant emporium that offers a variety of plants from award-winning breeders, delivered to homes across South Africa with a store in Kramerville.
Atrium Plants excels at the art of botany and offers lush selections coupled with modern design.
Urban gardeners can get creative and have fun adding a fresh mix of plant life to their working environments. Create your piece of paradise, and get closer to nature paired with superb pot plant designs – crafted from ceramic, polypropylene, fiberglass textures.
To view more please visit atriumplants.co.za/collections/
There's a plant to complement all homes and workspaces, no matter the size or setup – Transform the space with Air-Purifying plants to help with ventilation and there's a range that is best Suited for Low Lighting – there's really something for everyone and any setup!
The air plant hangers set the tone for style and elegance, making the most of creativity and features as the Paradise air plant pendant and triple cylinder designs. The Ecopots are great for mounting on the wall or have by your side on the desk.
With so many options, versatile design and botanical properties, The Atrium really get to the root of plant decor and the benefits plants can have in the home office.
Plants and more are available for delivery nationwide.
Where: 20 Archimedes Street, Kramerville, Sandton, Johannesburg
Hours: Monday  to Friday 9am  to 4pm | Saturday 9am to 2pm | Closed Sundays and  public holidays
Tel: 087 0960 176
Email: support@atriumplants.co.za
Website: atriumplants.co.za
Facebook: @AtriumPlantsZA
Instagram: @atriumplants