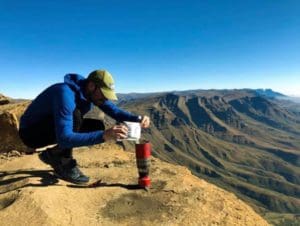 Located at 44 Stanley, take a sensory journey with the Bean There team and engage in the alluring aromas and fascinating flavours of Africa's finest coffees, along with an exciting menu for collection during the lockdown.
But if that's not enough of a coffee fix, you can learn more about the business online.
Bean There Coffee Company's YouTube channel includes a series of great instructional coffee videos along with stories of areas and farmers that have been part of founder Jonathan Robinson's coffee journey. Let the experts share their coffee brew guides or learn about the company's footprint across the continent.
Venue: Online
Time: Anytime
Cost: Free to subscribe
Tel: 087 310 3100
Email: coffee@beanthere.co.za
Website: www.beanthere.co.za
Instagram: @beantherecoffee
Facebook: @BeanThereCoffee
Twitter: @BeanThereCoffee