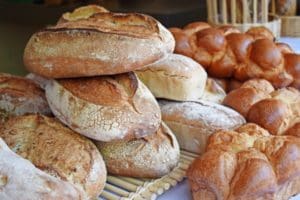 The Bryanston Organic & Natural Market, Jozi's oldest outdoor market has established an online shop with convenient access to their range of products.
The online shop offers products such as deli and pantry items, drinks, fresh food, health and wellness products, hygiene items and more.
Fresh food is delivered within a 20km radius of Bryanston Market only. Customers can order by Tuesday 12pm for delivery or collection on Thursday.
Venue: 40 Culross Rd, Bryanston, Johannesburg
Tel: 011 706 3671
Email: enquiries@bryanstonorganicmarket.co.za
Website: bryanstonmarket.co.za
Facebook: @bryorgmarketonlineshop
Instagram: @bryanstonorganiconlineshop