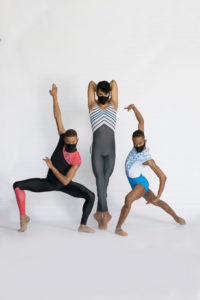 Joburg Ballet has launched Made to Move, a dancewear line with proceeds going to the #SupportJoburgBallet fund to help the company through the COVID-19 crisis.
Every dancer in Joburg Ballet has designed for the Made to Move label, resulting in a collection by dancers for dancers. Drawing inspiration from a multitude of sources, the dancers have succeeded in creating an exceptional range of dancewear.
The full range of Made to Move designs, modelled by the dancers, can be viewed and purchased in the Joburg Ballet Online Shop.
Email: joburgballet@joburgballet.com
Website: www.joburgballet.com
Facebook: @JoburgBalletCompany
Instagram: @joburg_ballet