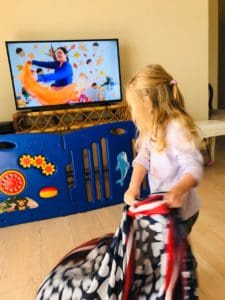 The Clamber Club offers a range of free early childhood development content on their YouTube channel.
Situated in Dunkeld West, the Clamber Club offers a range of classes and programmes designed to promote learning in a playful way. Over the years Clamber Club has grown to 6 franchised programmes that cover Baby Classes, Toddler Classes, Sports programmes for Schools, Party entertainment, Party venues, Playschool and a range of Clamber Club products all featuring Jog the Frog our Clamber Club fitness mascot.
Their YouTube channel features action songs for babies and young kids, activities, baby stimulation tips and more.
Tel: 011 325 2031
Email: info@clamberclub.com
Website: clamberclub.com
Facebook: @ClamberClubHeadOffice