Adulting is hard, particularly when it comes to the age-old question 'what will we have for dinner?'.  But figuring out what you want is just the first challenge to having a great meal. You then need to gather all the ingredients, have a great recipe and manage to whip up something delicious and healthy without setting anything on fire! So we've found an easier way to eat well: here's our guide to the best home-delivery services and grocery suppliers Jozi has to offer. See what local business has on offer to be delivered to you to make your next dinner a delight!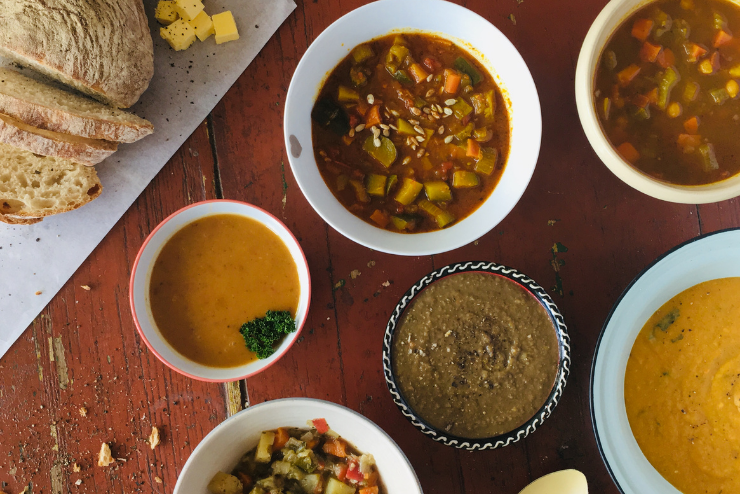 With two stores in Johannesburg, the passion behind the Fresh Earth Food Store lies in creating a new understanding of health and sustainability for their customers.
Fresh Earth Food Store is about food, people, and the planet. They care for what they do and they care about their community. All of their stocked products are naturally produced and contain no harmful additives and preservatives. Each location has a cafe, artisan bakery, and retail store so you can find everything you need conveniently!
And in response to the Covid-19 pandemic. Fresh Earth has also just launched a range of Care Kits! Which are specifically designed for those in quarantine, isolation, or those who are looking for healthy and convenient food and grocery options.
You can order these kits online at freshearth.co.za or via WhatsApp, and remember that Fresh Earth can deliver anywhere in Joburg via their online store and that you can also order food from the Fresh Earth website, Uber, or through Mr. D.
Where to get it: 103 Komatie Road, Emmarentia, or 74 Hillcrest Ave, Blairgowrie Johannesburg
Website: www.freshearth.co.za | Email: support@freshearth.co.za | WhatsApp: Emmarentia 082 761 9795 or Delta Blairgowrie 072 249 8926
Facebook: @freshearth | Instagram: @fresh_earth_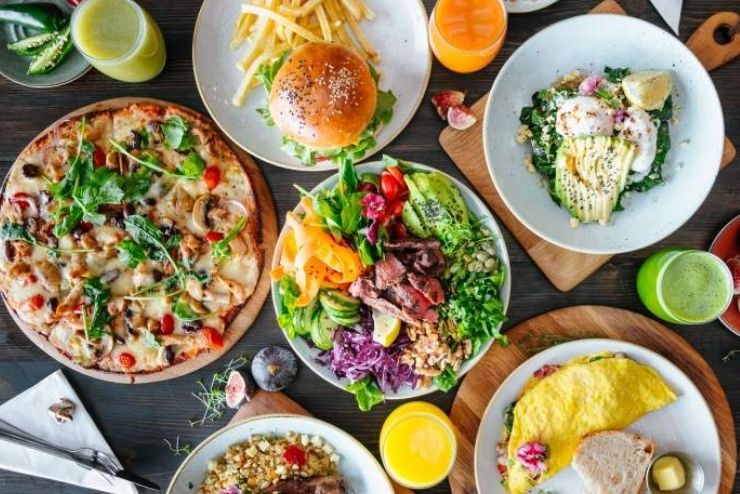 The family-run Jackson's Real Food Market and Eatery is on a mission to provide alternative, healthy, nutrient-dense, and chemical-free food supply for all! They supply real food, full of everything the human body needs to be healthy while making access easy and prices affordable.
The market recently set up an online store for delivery or pick-up to continue thriving Joburg's slow food scene under lockdown. You can look forward to essentials such as free-range and organic eggs, long-fermented sourdough bread, fresh tomatoes and figs, and MILKLAB milk.
It's also the perfect place to get a bit of help finding extra support for your body: Jackson's offers delicious immune-boosting foods packed with Vitamin C, Vitamin A, and other antioxidants, B vitamins, minerals, Vit D in mushrooms, probiotics in kefir, and omega-3s in chia.
Browse their entire range online here and if you're feeling peckish for a perfectly cooked meal, we recommend exploring their takeaway menu as well! Find exactly what you're looking for as they provide products for a range of diets including Banting/Keto, vegan, wholefoods, gluten-free, dairy-free, and organic.
Where to get it: Jackson's Bryanston: 300 Bryanston Dr, Bryanston, Johannesburg or Jackson's Kyalami: Kyalami Corner Shopping Centre, Cnr of Main and R55 roads, Kyalami, Johannesburg
Website: www,jacksonsrealfoodmarket.co.za | Email: info@jacksonsrealfoodmarket.co.za
Facebook: @jacksonsrealfoodmarket | Instagram: @jacksons_real_food_market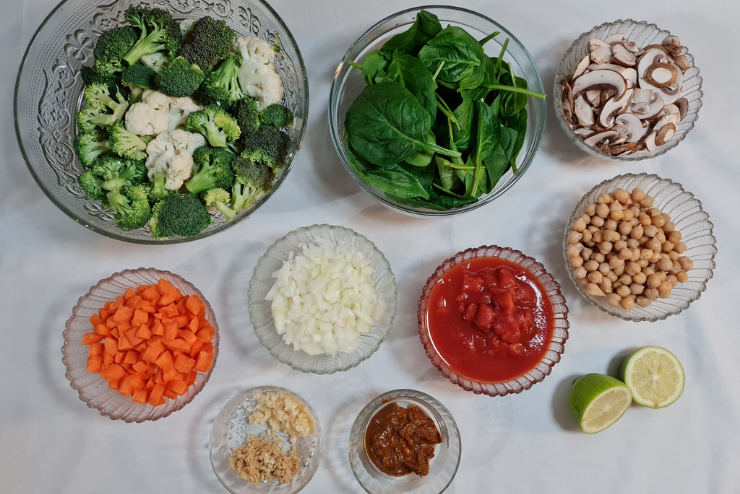 Your personal butler is here to help you get everything you need delivered! With the convenience of home delivery, you don't have to brave the 3rd wave to get supplies to keep you well-fed!
Born from the hearts of South Africans looking to support a nation in crisis, the Green Butler provides door-to-door delivery of all your dietary needs.
They source A-grade fruits, veg, and health-related supplements to keep you healthy. Their products provide everything to support a solid immune system and a sustainable diet easily.
Choose from a selection of pre-packed boxes, or custom-build your own. Check out their snacks page for a delicious treat or browse their specials page which is updated regularly!
Where to get it: Order on their website, delivery happens every Tuesday and Friday.
Website: www.greenbutler.co.za | Email: hello@greenbutler.co.za
Facebook: @greenbutler.co.za | Instagram: @green_butler
Plated Convenience believes in making healthy living sustainable for everybody.
In a world where everything is becoming more and more accessible and convenient, healthy meals, unfortunately, have not joined the trend. This is where Plated is offering a revolutionary meal service in providing healthy, tasty, and nutritious dishes straight to your home or office!
The meal selections cater to exercise programmes, athletes, and those wanting to maintain nutritional values and wellness. Their health-orientated products are all made from scratch, with locally sourced ingredients and spices.
The menu includes tailor-made options such as the Weight Loss Package, which provides sustainable and long-term weight loss and is available in various sized portions. Also, take a look at their weekly curated options, which include the 21 Day Banting Friendly Package, Diet Doctor Protocol meals, and the Plated Black Series – which works best for those looking to add some muscle!
Whatever feast you choose, rest assured that you'll enjoy it soon as orders are delivered within 2-5 working days!
Where to get it: Shop 5 Calliandra Centre, Calliandra Road, Montana Pretoria (by appointment only)
Website: www.plated.co.za | Email: info@plated.co.za
Facebook: @PlatedConvenience  | Instagram: @plated_convenience | Twitter: @platedsa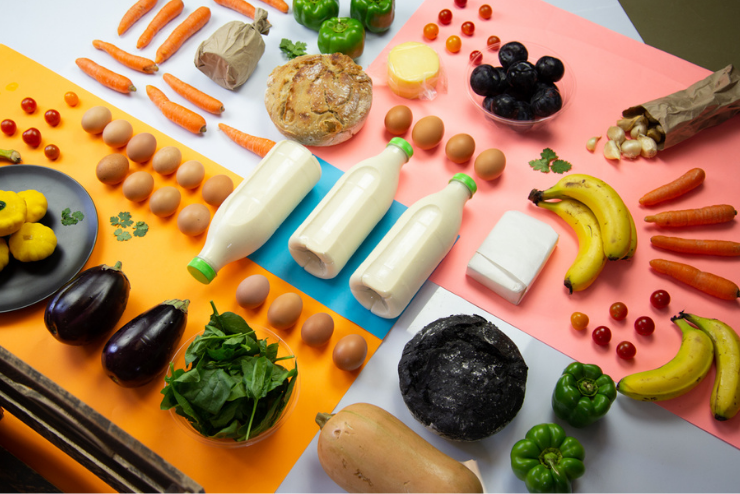 The Munching Mongoose is a weekly food subscription and delivery service focused on sourcing and delivering the highest quality organic and clean fresh produce that customers will love!
As well the amazing organic and artisanal food, subscribers also get access to an exclusive pantry of products to add to their weekly boxes. Because caring for the environment is a central part of the Munching Mongoose ethos, they deliver in old-school and reusable wooden crates, and bundles are priced for different weekly shopping budgets from under R200 to R800 per week.
So how does it work? You choose your box of ethically sourced, locally farmed and organic produce that you can tailor to your needs each week! Then it's delivered to your home and office. Taking care of your health is simply that easy, so happy munching!
Where to get it: Check out their website and follow their social media accounts to learn more!
Website: www.munchingmongoose.co.za | Email: info@munchingmongoose.co.za
Facebook: @munchingmongoose | Instagram: @munchingmongoose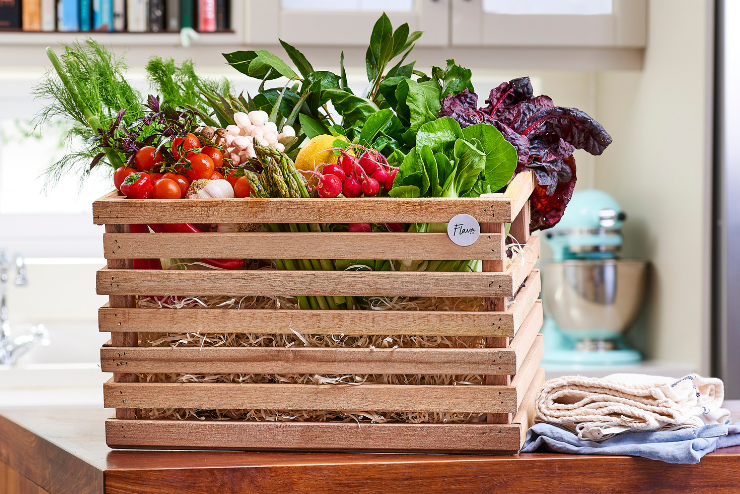 Flava & Co. is a Johannesburg-based online one-stop shop for all things foodie!
Flava takes the stress out of cooking by sourcing fresh local ingredients and products, devising balanced recipes, and preparing food that is easy to cook or heat.  There is no subscription needed, no minimum order, and the freedom of choice to pick what you love.
Delivering to residents in Jozi and Pretoria, Flava originally started as a Meal Kit and Frozen meal delivery company. Flava & Co recently expanded and developed an online marketplace. This is where customers can visit the butcher, the baker, and the deli (to name just a few) online, in one place, without having to move from their comfy spot at home. There's even a page especially dedicated to clients looking for vegan, vegetarian and plant-based food!
And if you want to share the love with others, Flava's got that covered too! Their Hamper and Special Occasion page makes it easy for customers to deliver gifts to loved ones from baby shower hampers to braai packs.
Where to get it: On their website, or by contacting owner Jeanie 082 650 5849
Website: www.flavaand.co | Email: info@flavaand.co
Facebook: @flavaand.co  | Instagram: @flavaand.co