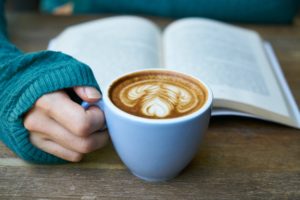 In line with the times, the Silent Book Club moves online, from the comfort of home. Bring a book, connect with other book lovers, read, and enjoy a meal or drink of choice.
How it works: Often with traditional book clubs, there's the scramble to finish the assigned book, and the pressure to have something smart to say. Wouldn't it be great to have a book club where someone could just enjoy books, friends, and wine — without any homework?
Silent Book club online is about connecting with other like-minded readers, learning about what other people are reading, and taking time to just read and connect from the comfort of home.
To participate, please send an email to Munshya Nalomba, who will provide the log-in details: Munshya.Nalomba@goethe.de
The club meets every last Wednesday of the month.
Venue: Online
Time: Wed 6.30pm to 8.30pm
Cost: Free
Tel: 011 442 3232
Email: Munshya.Nalomba@goethe.de
Website: www.goethe.de/johannesburg
Instagram: @goethejoburg
Facebook: @goethe.joburg | Silent Book Club – Digital Versio