With more and more people striving to make the world a sustainable place, one that will survive for generations to come, plant-based eating has become more popular. Adapting to a vegan or more plant-based diet has challenges but fortunately, there are many companies just as passionate about sustainable eating and living who have products to help you achieve this.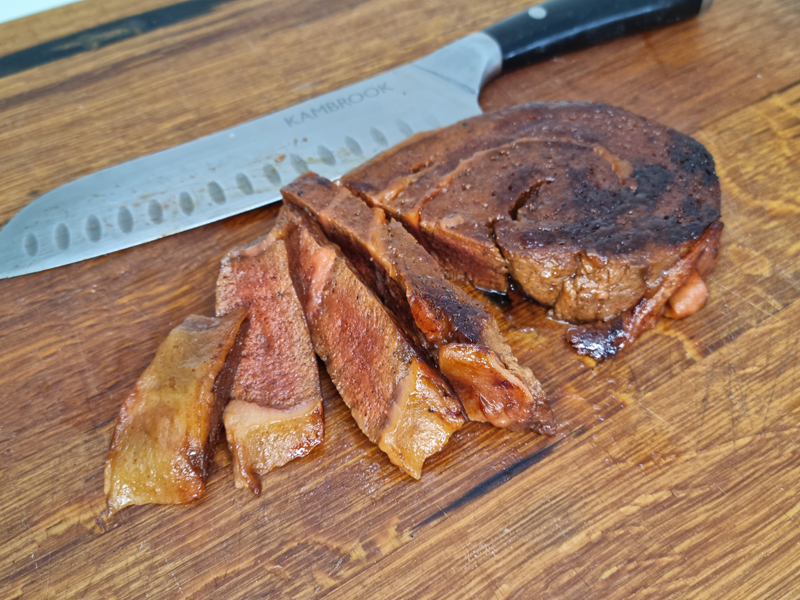 Believing that going vegan is the best lifestyle choice for your health and the environment doesn't mean you don't occasionally miss some meat on your plate. Fortunately, the team at HERBI VŌHR wants to make this lifestyle change easier for you.
Whether you are starting your vegan journey or just occasionally miss the tastes of your past, HERBI VŌHR products are for you. With a huge and ever-growing range of meat substitutes, you are sure to find a tasty option to enjoy – guilt-free. 
Whether you want a steak, ribs or boerewors to take to the next braai you're invited to or some deli meats for the children's sandwiches, HERBI VŌHR has your back. For dinners, they have options of beef or chicken chunks, pulled pork, and burger patties so all those family favourites are covered too. And they even have biltong and bacon products so your favourite snack and English breakfast are back on the menu. 
Being vegan should feel as good for you as it does for the environment, and with these alternatives from HERBI VŌHR, it does. 
Where to get it: The biltong and bacon products can be found at Dis-Chem branches. For the full range, email hello@herbi-vohr.co.za
Website: herbivohr.wixsite.com/herbivohr | Email: hello@herbi-vohr.co.za | Tel: 061 276 8431
Facebook: @herbivohr | Instagram: @herbivohr

Need almonds? Think The Almond Girl. Established in 1974, this family farm is the first commercial almond farm in South Africa and proud to be able to supply locally grown almonds to your door for raw, delicious almonds at their freshest.
The Almond Girl is part of a third-generation almond farm based in the Klein Karoo, dedicated to producing the highest quality almonds for your consumption.
Almonds are a perfect high protein option for vegans, as a hiking snack, or as a healthy energy boost to get you through your day-to-day. Naturally high in vitamin E, magnesium, iron, calcium and potassium, the nuts are also a favourite amongst athletes and health fanatics as they release energy slowly, reduce muscle damage and strengthen your bones.
If you have a sweet-tooth, try The Almond Girl's chocolate-covered almonds. The same high-quality nut is roasted with a light dusting of 70% cocoa making it delicious enough to satisfy your cravings while still being guilt-free.
As for the bakers and health food makers, their chopped or confectionary almonds are perfect for all your nut butter, almond milk or homemade muesli-making. Last but not least – the farm also produces Extra Virgin Olive Oil from a small little orchard available to shop online.
Where to get it: Shop online for delivery, or at The Kate Tin or To the Bone. See here for a full list of stockists
Website: thealmondgirl.co.za | Email: info@thealmondgirl.co.za | Tel: 081 644 6351
Facebook: @almondgirl | Instagram: @the_almondgirl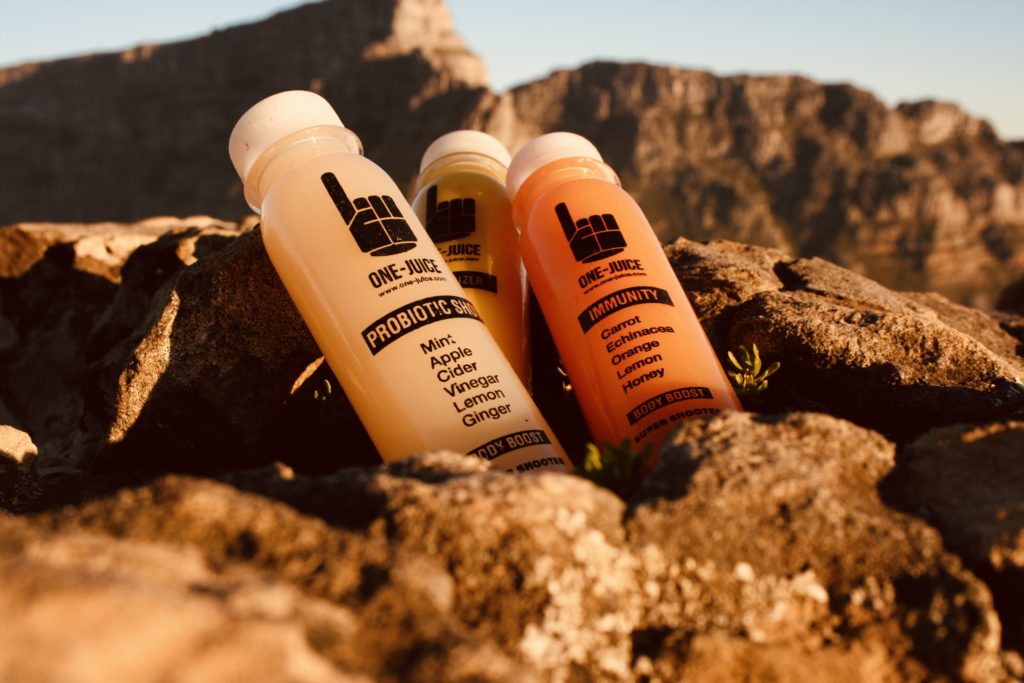 We can all agree that eating healthy isn't always easy. But with only one you and one life, One Juice is on a mission to help you make the healthier choice so that you are ready to live that one life to the fullest.
As the first cold-press juice brand in South Africa, One-Juice beverages are nutrition dense, plant-based and full of the vitamins you need to unlock the healthiest version of yourself. They source raw fruit and vegetables locally before they are cold-pressed. Cold-Pressing is a slow and deliberate process.
One-Juice is only able to produce 10 L at a time, ensuring care and attention is given to each batch of juice. Furthermore, this age-old technique of pressing ensures that all nutrients, minerals, and enzymes are retained. The juices are then blended according to the specific health requirements of the different flavours, but at no point are any sugars or preservatives added, One-Juice beverages are all-natural goodness.
They supply only the best quality and most innovative juices that are specifically designed to fit your health needs. Whether you need an immune booster, stress relief, weight loss or protein shakes that are plant-based and vegan friendly, they have the drink for you. You can build your own box of juices or opt for one of their packages created for a specific purpose like their intermittent fasting cleanse or celery cleanse.
Whether you want to supplement your diet with a boost of nutrients and flavor or start a new health journey, One-Juice has a plan for you.
Where to get it: You can buy it online at www.one-juice.com or visit their stores in Parkhurst, Johannesburg, and Salt River, Cape Town
Website: one-juice.com | Email: online@one-juice.com | Tel: 060 969 6950
Facebook: @onejuicesa | Instagram: @onejuicesa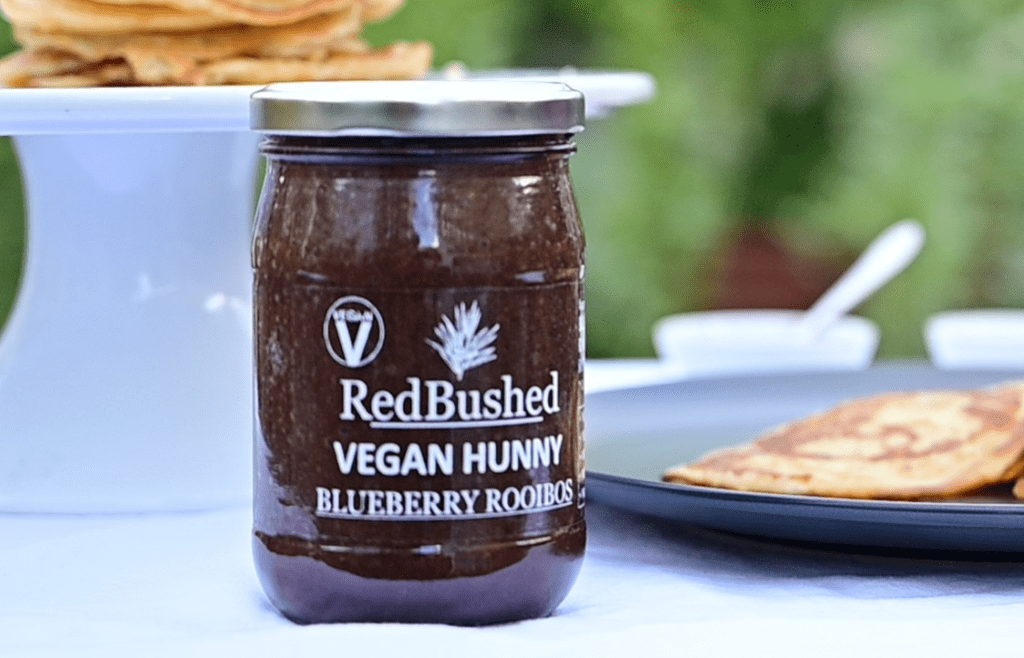 Rooibos has firmly cemented its place within the global health conversation with its status as a 'superfood'. As well as its immense health benefits, the tea's distinctly South African flavour has made it unique and internationally sought-after. This is no secret to locals though. RedBushed is a plant-based company taking rooibos to new heights with creative products to satisfy any sweet tooth.
They offer a vegan 'hunny', created with a blend of raisins and rooibos. It's high in fibre and easy to pair with your favourite vegan ice cream or breakfast cereal. No bees suffered for this sweet and delectable natural plant-based spread. RedBushed's vegan 'hunny' now comes in exciting flavours, including Blueberry Rooibos, Ginger and Rooibos, and Choc Rooibos.
Quench your thirst on the side with Redbushed's range of iced teas. They are the ideal sweet beverage that is fruity and refreshing when chilled, and equally as nice heated for the upcoming chilly winter months.
You can also try their range of fruity spreads, from Ginger and Rooibos, to Apricot. These jars of quality and care are crammed with only the most natural and organic ingredients. RedBushed products are not only vegan and gluten-free, but they also have no added sugar, no preservatives and no artificial additives. No sweetener, no flavourants and no colourants too. The products are made from materials sourced from local farmers, and the rooibos is 100% organically certified. With RedBushed, what you see is what you get.
Where to get it: Products can be purchased for delivery through their website.
Website: redbushed.com | Email: redbushedinfo@gmail.com | Tel: 076 412 1767
Facebook: @RedBushed | Instagram: @redbushedza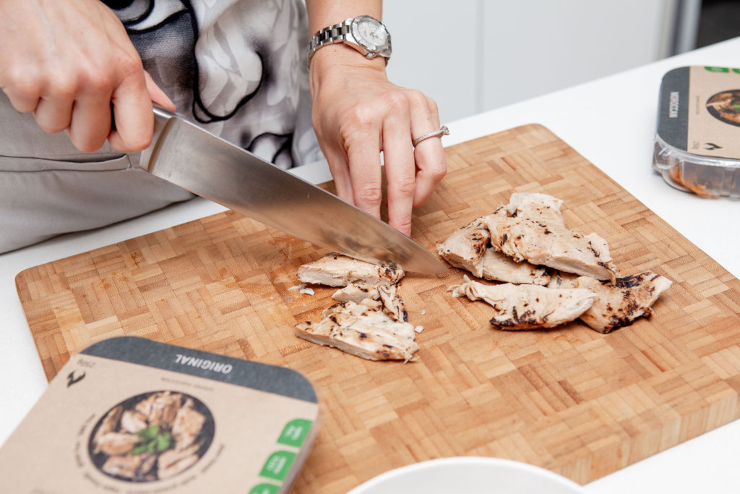 Knowing that more and more people are making a conscious choice to change the way they eat, On The Green Side wants to support that choice. More than that, they want to encourage the move to more sustainable eating by providing plant-based products that are convenient, affordable and most importantly, delicious.
With this objective, they've harnessed their knowledge of hydro-colloids and farming to create a protein-rich chicken alternative that not only looks like but tastes like the real deal. Their chicken pieces use a multi blend of plant protein structures (soy protein, fava bean, pea protein, lentil and chickpea flour) to create this unique product that even cooks like chicken. 
This authentic alternative has been used by restaurants such as Knead and Hudsons as their favourite vegan choice and you can now buy it yourself in 3 different flavours. The versatile original option is perfect to add to any of your favourite recipes or try something special and tasty in a salad or as a pizza topping with their Moroccan or Smokey BBQ options.
With flavours this good and a fibrous texture so similar to actual chicken, you'll keep coming back for more.
Where to get it: Shop the range at Fresh Earth Food Store, Jackson's Food Market, Vegan Things, and selected Wellness Warehouse stores. See full list of stockists here.
Website: onthegreenside.com | Email: lisa@onthegreenside.com | Tel: 021 883 3447
Facebook: @onthegreensidesa | Instagram: @onthegreensidesa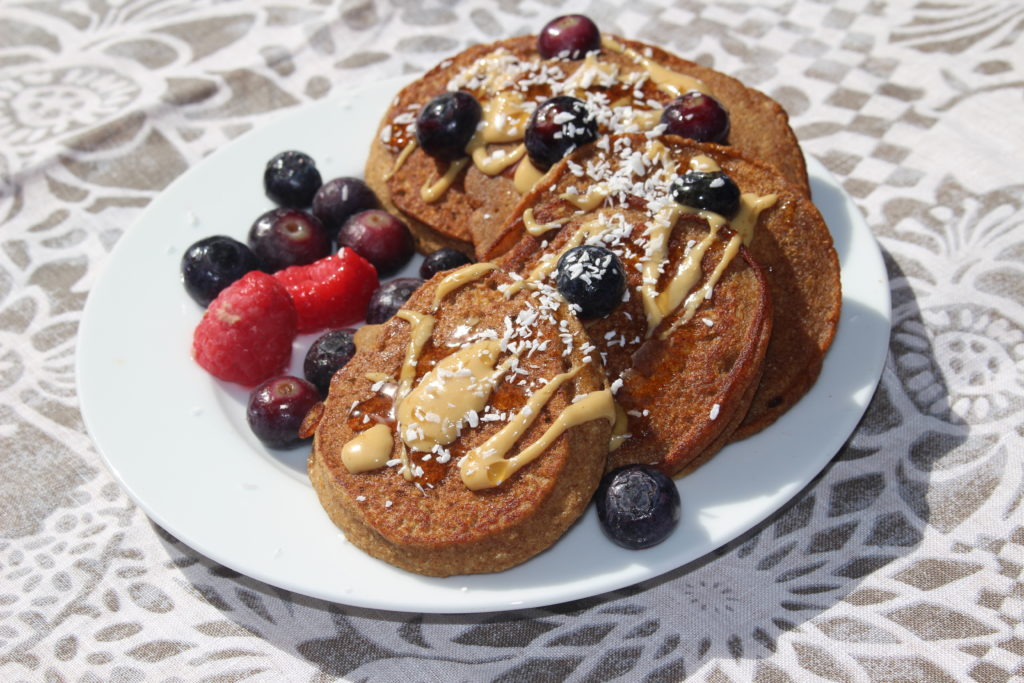 The aim of Outcast Foods is simple, they want to provide delicious, nutritious, plant-based meals that are easy to prepare.
Their instant wholefood pre-mixes are formulated with pure, quality ingredients, no gluten, preservatives, fillers or additives. All this goodness is easily accessible by just adding water and heat – simple as that. The pulses they use are activated to increase absorption, making them a hit not only with vegans but the health-conscious looking for a simple but tasty way to include more plant-based meals into their diet.
Their newest flapjack mix for instance is made using activated buckwheat, chickpeas, banana, dates, chia seeds, and a hit of maca. Just add water and soon you'll be enjoying fluffy flapjacks that are actually good for you. 
From their original collection, you can also choose from two chickpea-based falafel mixes, the classic cumin, coriander and turmeric or spice it up with their Crazy beetroot, cardamom, poppy and chilli option – perfect for wraps or salads. Or give your family favourite a healthy upgrade with their burger mix. Formulated from lentils, chickpeas and some secret spices, you can create your own burger patties or use it as a mince substitute for a bolognese.
Forget what you know about pre-mixes, these are in a different league and the taste will amaze you!
Where to get it: Shop the range at selected Spar stores, Komati Foods, Jackson's Food Market, or online at The Refillery or Faithful to Nature. See here for the full list of stockists.
Website: outcastfoods.co.za | Email: info@outcastfoods.co.za | Tel: 079 482 1647
Facebook: @outcastfoods | Instagram: @outcastfoods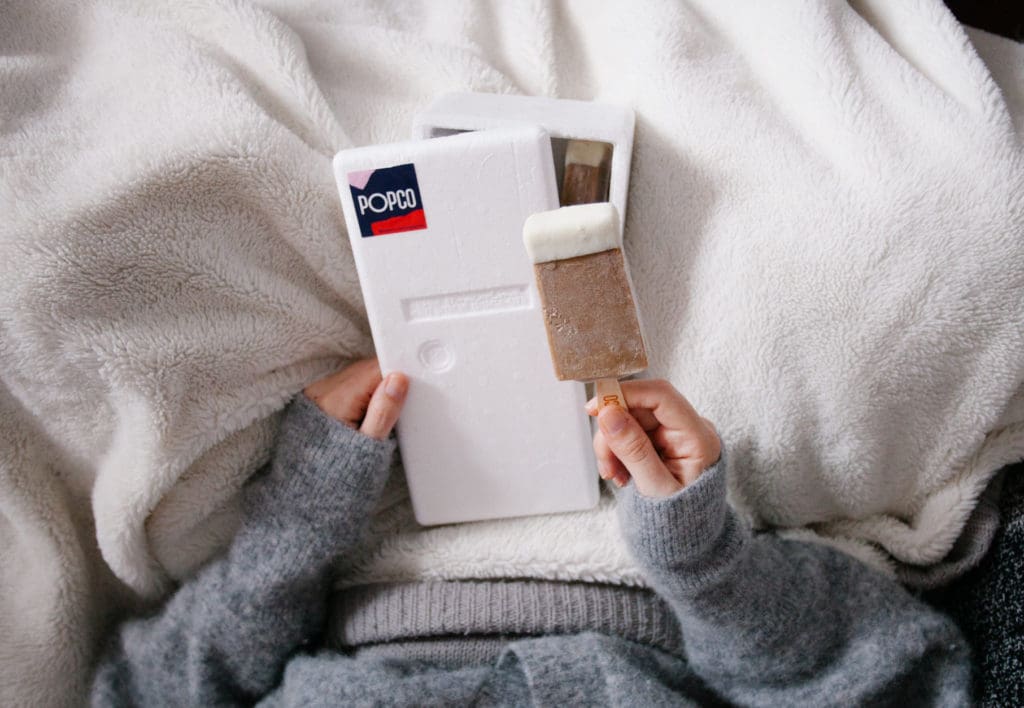 POPCO's handmade ice cream and sorbet popsicles pioneer the endless possibilities of vegan desserts. The team of ten launched in 2018 with a goal to do good: to create meaningful employment opportunities in addition to creating the ultimate dessert lollies.
These popsicles offer healthy and vegan alternatives to the universal ice creams produced at a large, industrial scale. Besides the health benefits, POPCO products are also handmade, meaning that each bite has been made with love.
These pops are created with only the finest and freshest ingredients. They are jam-packed with fresh whole fruit and natural ingredients. No fruit concentrates or pastes can be found in their manufacturing process. Of course, there are also no artificial colourants or flavourants.
Try their Creamy Vegan range, which offers a plant-based ice cream alternative popsicle. It boasts flavours like Oatmilk Chocolate, Avocado Lime, and a zesty Coco Pine. POPCO also houses pure vegan sorbet popsicles. You can find flavours like Watermelon (packed with lemon, cucumber and mint), or Pineapple Chilli (with a citrusy kick of lime), alongside classic fruity sorbet favourites like sugar-free Mango and Berry Grape.
POPCO offers a rainbow of popsicle flavours as a fun and energetic alternative to ice creams and dairy-dessert products available on the shelves.
Where to get it: POPCO products can be ordered directly online, or can be purchased at a variety of stockists listed on its website.
Website: ilovepopco.com | Email: orders@ilovepopco.com
Facebook: @ilovepopco | Instagram: @ilovepopco