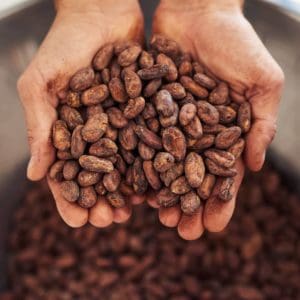 The bean-to-bar and ethic chocolate-making company, Honest Artisanal Chocolate, is offering virtual chocolate tastings.
At Honest Chocolate, known for a café in Cape Town CBD, they believe in keeping things handcrafted, using old-school methods, using quality organically produced ingredients, and making pure dark chocolate.
Chocolate lovers can now partake in virtual chocolate tastings at home. Honest Chocolate delivers a parcel of various dark chocolates to people's doors. They deliver in Johannesburg too.
Participants meet online for a remote tour of Honest's chocolate factory in Woodstock, Cape Town (VR headsets not included . . . yet). They then share a story of where cocoa beans come from and guide an interactive tasting from the tasting pack included in the delivery. The tasting pack comes with flavour wheels, maps, and polls.
A minimum of 12 people is required. No maximum. This form can be filled in to make a booking.
Venue: Online
Time: By appointment
Cost: From R370
Tel: 076 765 8306
Email: info@honestchocolate.co.za
Website: www.honestchocolate.co.za
Instagram: @honestchocolate 
Facebook: @honestchocolate