We all know local is lekker and understand that food is always fresher and better when it hasn't had to travel as far to get to us. That is why Michael Joannou compiled a list of some of the top locally made food and drink brands that you can shop for. Enjoy top-quality drinks, snacks, breads and sauces with the knowledge that you are also supporting local businesses and communities.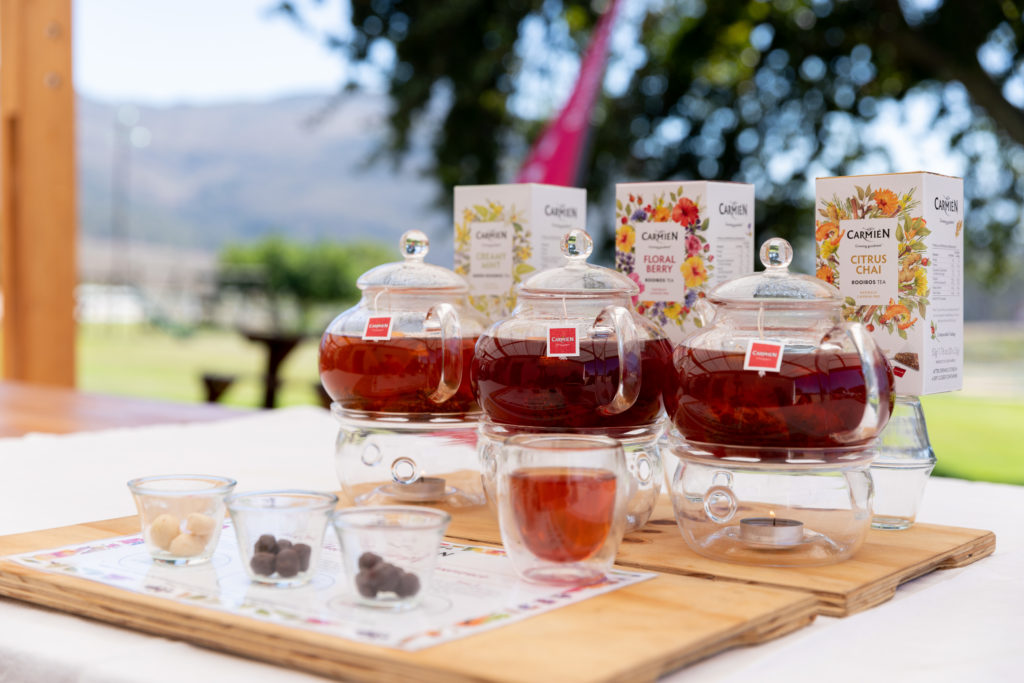 Located on the foothills of the stunning Cederberg Mountains, this proudly South African company produces a truly South African product – rooibos tea.
Made from fynbos unique to the Western Cape, rooibos tea is naturally high in antioxidants and has proved to have many health benefits. Carmien Tea harvests these benefits by producing organic or green rooibos, or they also ramp the health boost by adding ginger or chilli, turmeric or buchu – perfect for flu season. By combining the abilities of these nutrition powerhouses, you can choose a tea designed to revive, restore, rescue or refresh you, all while maintaining that delicious rooibos flavour at its core.
If you are more adventurous with your tea flavours, you can try one of Carmien Tea's innovative infusions like apricot, mint, vanilla, cookies and cream, and so many more. Tickle your taste buds while still enjoying the rooibos health kick. They also have kiddies and nursing moms range so that no one misses out.
Since the deregulation of the rooibos industry, Carmien Tea has prided itself on providing quality organic rooibos tea products all over South Africa and abroad, From that success they are able to put back into their local communities, empowering people with sustainable employment. There is truly is nothing better than a cup of tea.
Where to get it: Shop online, or at a variety of grocery stockists nationwide
Website: carmientea.co.za | Email: tea@carmientea.co.za | Tel: 022 921 8900
Facebook: @carmientea | Instagram: @carmientea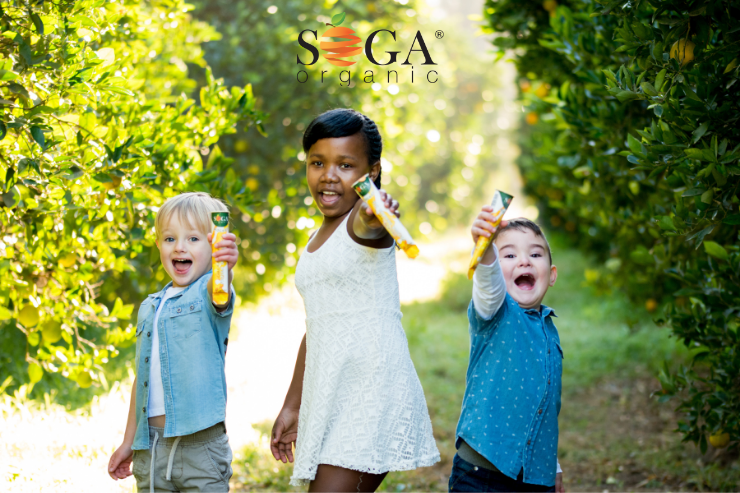 Have you tried the Only Certified Organic Citrus Juice in South Africa yet?
SOGA Organic Citrus Juice products are grown, produced, and packaged in the Eastern Cape along the fertile Sundays River valley, offering you a one-of-a-kind, unique product. Their citrus is grown in healthy organic soils to ensure the healthiest tastiest juice. Produce are sourced from the 4 SOGA growers or farms where conditions are ideal for cultivating delicious, juicy fruit that is made into fresh not-from-concentrated juice with all its naturally occurring vitamins and minerals.
Their organic farming cycle works in harmony with nature to reduce their carbon footprint, making the process more sustainable. It also means you are guaranteed no pesticide residues in any of their products.
From a delicious slushy orange or ruby grapefruit juice, a refreshing Orange Ice Rocket, or some convenient and versatile frozen lemon juice cubes – the choice is yours. All products are 'Just squeezed & freezed®' – 100% pure and natural, high in Vitamin C and with nothing added! No preservatives, no additives, no added sugar, water, colourings or flavourings!
The only ingredient is the product and the product is the only ingredient.
Check out their Youtube video to find out more about SOGA organic.
Where to get it: See here for the full list of stockists in Gauteng including selected Checkers, Dis-Chem, SPAR, and Food Lovers Market stores
Website: sogaorganic.co.za | Email: info@sogaorganic.co.za | Tel: 042 230 1376
Facebook: @sogaorganic | Instagram: @sogaorganic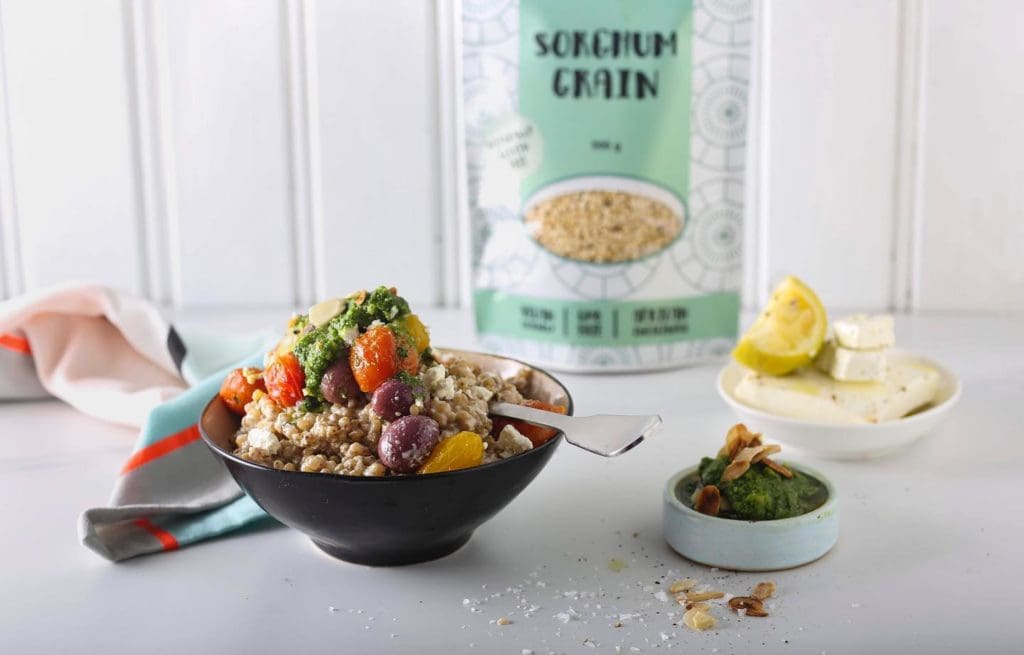 Local Village Foods' product range boasts a variety of gluten-free flours & grain, legumes, and superfoods that can be used across a variety of baking, cooking, and also in your favourite drinks. Start the most important meal of the day off with porridge made with Teff grain, topped with caramelised pear, or your favourite topping for some added flavour.
And as we're moving into the heart of winter, their Raw Cacao Powder makes the perfect ingredient for a cup of hot chocolate to cosy up with a book or Netflix. Or freshen up your post-workout smoothies with Moringa powder to bulk up on nutrients.
Sorghum grains also comes as an excellent alternative to brown rice for that mid-afternoon salad bowl. The range also includes Tiger Nuts in whole, peeled, and flour form. Tigernut is a small root vegetable that is naturally gluten-free and Paleo-friendly. And it offers those allergic to nuts an option for adding protein when baking and cooking.
Founder Sipamandla Manqele chanced on her vision to build a network of vibrant, local agri-prenuers across the African continent supplying equitably sourced and sustainably grown ingredients. Manqele and her team source 90% of their raw produce from small scale producers in countries such as Benin, Malawi, Nigeria, and closer to the homefront in regions of Limpopo and KZN.
Where to get it: Stock up on the Local Village Foods range at Jackson's Food, or from online stockists such as Faithful by Nature and Takealot.com. Don't forget to follow their Instagram page for snap-worthy serving suggestions.
Website: localvillagefoods.com | Email: info@localvillagefoods.com
Facebook: @localvillagefoods | Instagram: @localvillagefoods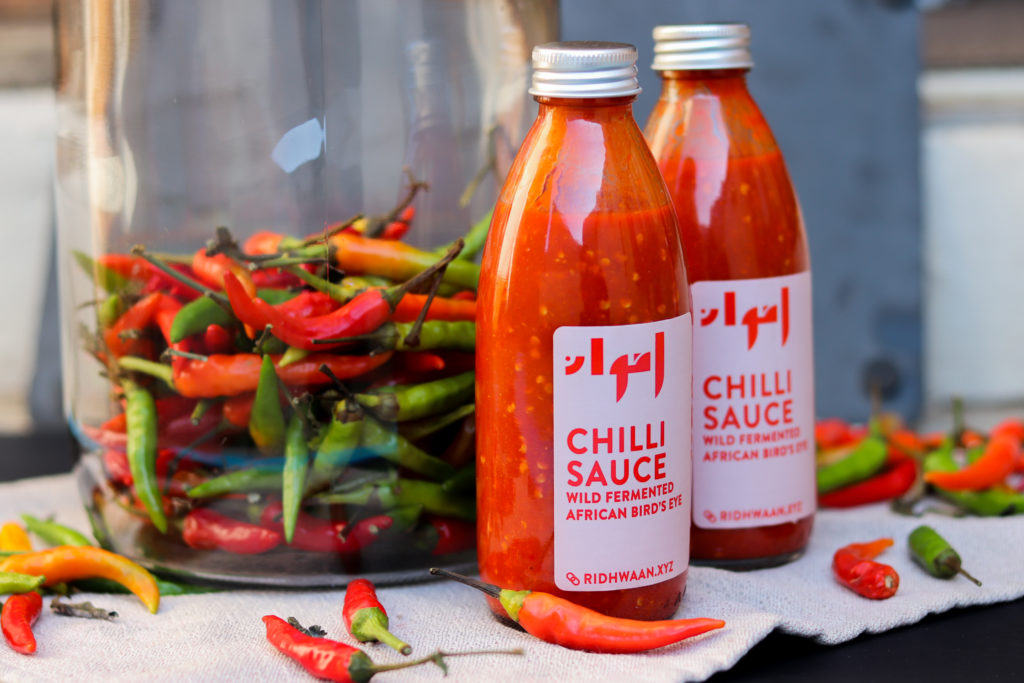 Ridhwaan's chilli sauces are just that – chilli sauce – no thickeners or sweeteners, just raw ingredients and amazing taste.
Fermented foods are in high demand as we learn more about their gut health benefits. And now, you can get a health boost with every meal by adding a drop (or more) of Ridhwaan's chilli sauce to each bite. Using wild Lacto fermentation that feeds on the natural sugars released by the chillies themselves, this sauce not only tastes great but includes probiotics that improve your microbiota and helps treat diabetes.
The original sauce uses fresh red African birds-eye chillies, salt and white wine vinegar – nothing but goodness in each bottle. And now with Jalapeno and Habanero options, you can mix up the flavor while still being guaranteed no preservatives and no refined sugars. Just a good shake of the bottle and the sauce is ready to add a flavour punch and health kick to everything you put it on…which will soon be everything.
Where to get it: Shop online for nationwide delivery
Website: ridhwaan.xyz  | Email: hello@ridhwaan.xyz | Tel: 081 286 7225
Facebook: @ridhwaan.za | Instagram: @ridhwaan_za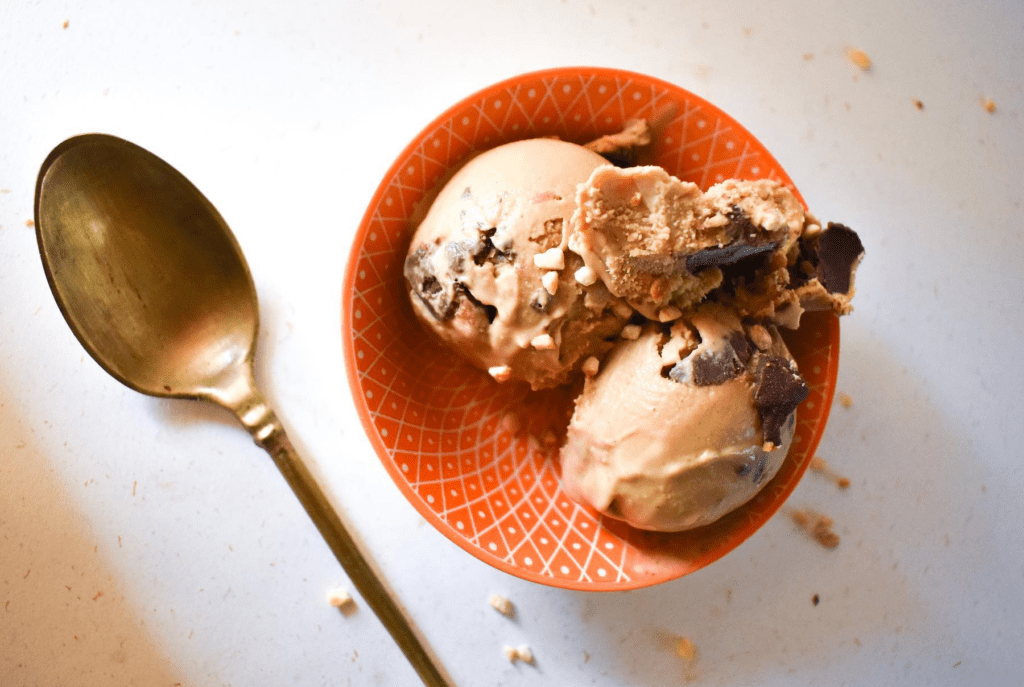 Pop Secret ice cream kicks convention to the curb with their delicious dairy-free popsicles and scoops. Pop Secret replaces dairy milk with creamy coconut milk and locally-made nut milks. You can be sure that this ice cream is preservative-, artificial colourant- and flavourant-free. Of course, there are also no refined sugars; sweetened instead with coconut sugar or raw local honey.
These plant-based beauties come in a selection of vibrant flavours, from 'Strawberry Dream' to 'Peanut Butter Choc Chip'. One thing is certain: all the flavours celebrate the work Mother Nature has already done to make these great tasting ingredients. Freshness packed in distinctly local flavours is key.
Run by a Cape Town-based sister duo, the business promotes both plant power and girl power. Pop Secret offers dairy-free and gluten-free ice cream fit for all occasions, from large events to just a casual weekend walk on the beach. Either way, this locally-made ice cream allows you to bring out your inner child with innovative interpretations of some well-loved flavours, as well as more cutting-edge profiles bound to become firm favourites.
Pop Secret offers a variety of flavours for almost every occasion. Its regular line includes combinations like 'Lemongrass, Lime & Basil', and 'Granadilla Gone Rogue'. Pop Secret also makes a range of seasonal and limited-edition products in gourmet dessert flavours like 'Rooibos Chai Fig' and 'Salted Caramel'. And who doesn't love a classic chocolate popsicle? Have you tried their latest scoops in 'Miso Salted Caramel' or 'Mango Sorbet'?
This new take on ice cream offers an array of flavours that are not only sophisticated and interesting but also celebrate the earth and its beautiful bounties.
Where to get it: Pop Secret is stocked by a number of local stores across Gauteng. To see a full list of stockists, visit their website
Website: popsecret.co.za | Email: keri@popsecret.co.za | Tel: 072 435 8104
Facebook: @popsecretct | Instagram: @popsecret_ct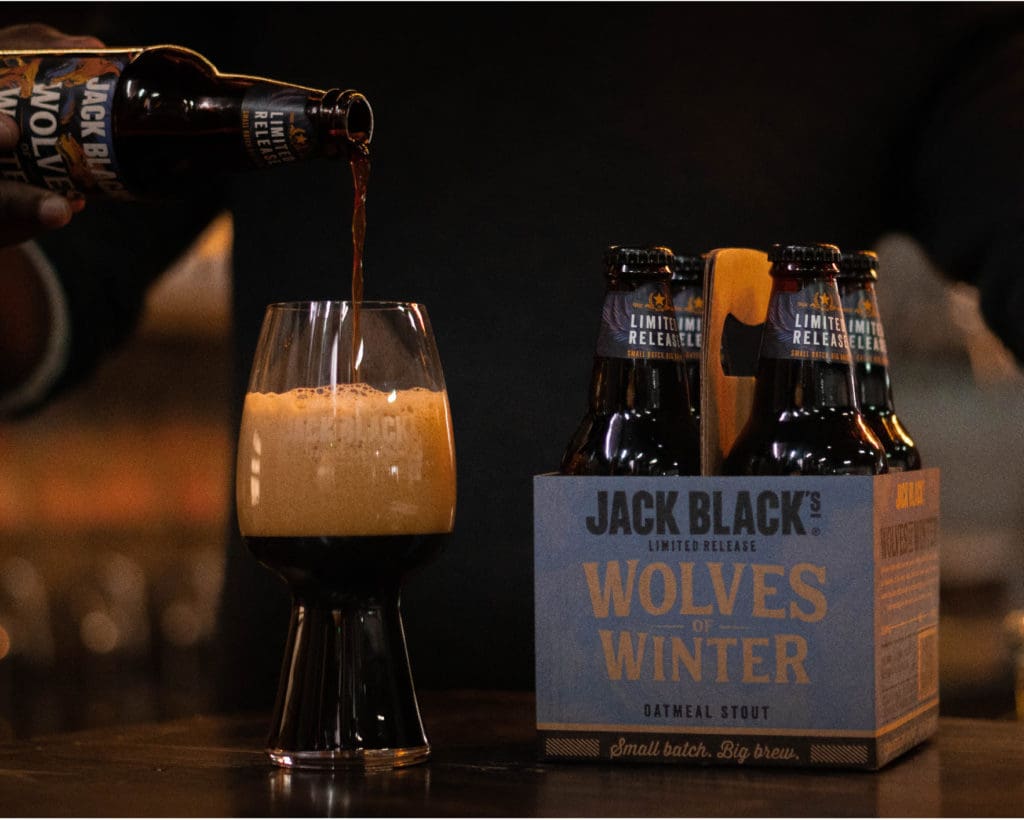 In 2007, the Jack Black Beer founders, Ross and Meghan McCulloch, set out to change the craft beer landscape in South Africa – they wanted to create beers that inspire us. Their focus is on flavour and their philosophy is to innovate, whilst staying true to traditional, hand-crafted methods.
Today the label specialises in old favourites, new brews and limited edition beers. It is an environment representative of what Jack Black stands for as a brewery: quality, innovation and a passion to brew some of the best beers coming out of Africa.
The focus is on flavour and our philosophy is to innovate while staying true to traditional, hand-crafted methods. Try their annual limited release Wolves of Winter beers. You can look forward to a dark and beautiful brew with chocolate and coffee flavours, perfect for savour with a hearty winter meal.
Where to get it: Shop online for delivery, or keep an eye out at liquor specialists
Website: jackblackbeer.com | Email: info@jackblackbeer.com | Tel: 021 205 1991
Facebook: @jackblackbeer | Instagram: @jackblackbeer