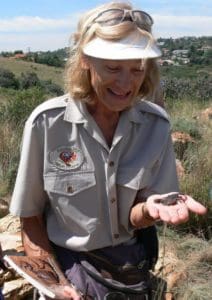 Kloofendal is a cultural heritage and ecotourism facility, the 128ha park was one of the first nature reserves in Johannesburg.
The area has a high conservation value, with the natural environment representing a transition zone between the Bankenveld, Drakensberg, and Savanna ecosystems.
It is about eight kilometers from Soweto and just 25 kilometers from the city centre, it is home to a number of small mammals such as duiker, mountain reedbuck, dassie, mongoose, hedgehog, black-backed jackal, mole rat, gerbil, and more. There is a stone amphitheatre with picnic and ablution facilities, walking trails of various distances, and a dam with a hide. A map of the reserve is available from the security guard on duty.
Long Exercise Walk – 28 August 2021
Saturday's guided walking tour ventures through the reserve to learn and experience what it all holds. The route is approximately 2km in distance and uncovers Kloofendal Nature Reserve's various attractions such as dam, bird hide, and goldmine. Nature loves are also taken along mountain paths with many rocky outcrops, typical highveld natural vegetation, and signs of wildlife.
This 2hour walk is a great mindfulness reboot and also a way to be aware of the human impact on our natural environment, and importance for conservation, and different ways to support conservation activities in Kloofendal.
Suitable for children 13 years and older.
Cost: Adults R90 | Pensioners R70 | Kids R50. Book via Quicket
When: Saturday, 28 August. From 9am to 11am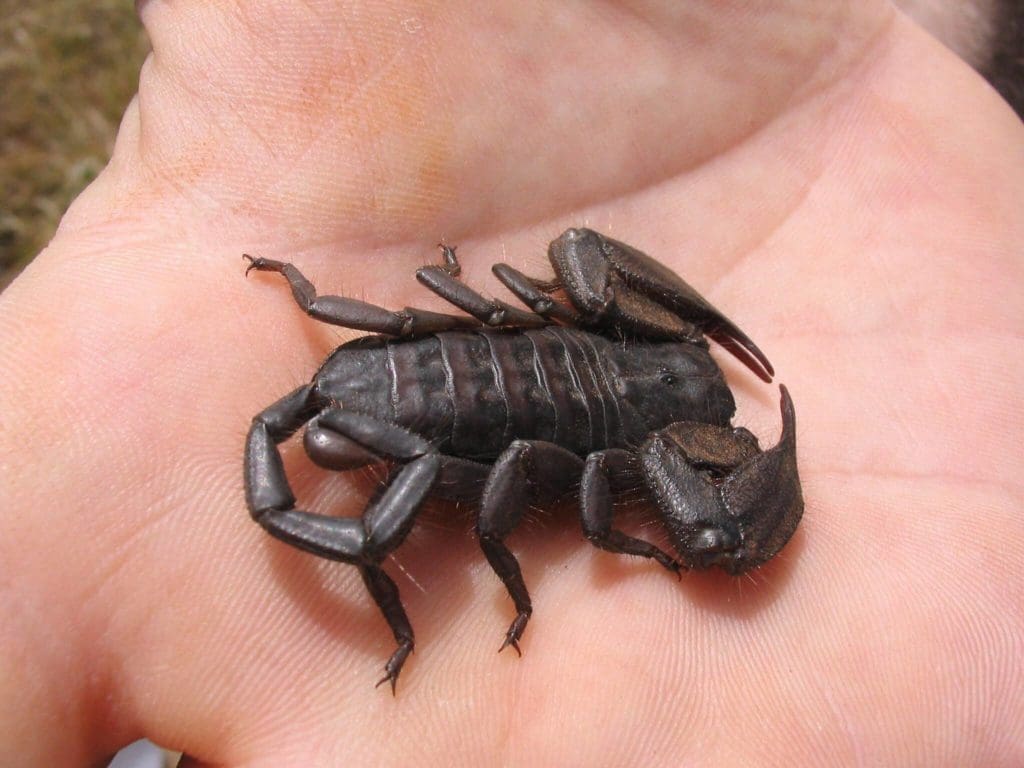 Essential Spider Bite First Response Seminar – 28 August 2021
Jonathan Leeming, an expert on all things venomous insects, is hosting an informative seminar on how to handle spider bites and create the best possible outcome for humans and pets. If you are a 4×4 Enthusiast, conservationists and field worker, or anyone like hikers, bikers, and runners who enjoy the outdoors, this is one of those essential courses for you. 
Topics include spider identification, guidelines for the first responder, what principles to keep in mind when living or working where spiders occur, as well as an emergency response plan. 
Leeming's valuable advice can be applied anytime and anywhere, and does not require any special equipment. Participants also get access to exclusive spider bite-related online resources that will help them implement what they learn.
Jonathan Leeming is an award-winning conservationist, international speaker, and best-selling author who wrote 9 books on venomous animal awareness and studies. He consults for the Poison Information Helpline and brings fresh and unique insight into the subject of venomous animals and their bites and stings.
Copies of Jonathan's books are available for purchase at this event or when making your booking.
Cost: Adults R275 | Pensioners R250 | Kids R225. Book via Quicket
When: Saturday, 28 August. From 9am to 11am
Where: Kloofendal Nature Reserve, Galena Ave, Kloofendal
Website: kloofendalfriends.org.za
Email: info@jonathanleeming.com
Tel: 011 674 2980 or 079 693-5608
Facebook: @frok