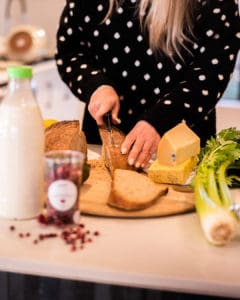 The Munching Mongoose is a weekly food subscription and delivery service focused on sourcing and delivering the highest quality organic and clean fresh produce that customers will love!
As well the amazing organic and artisanal food, subscribers also get access to an exclusive pantry of products to add to their weekly boxes. Because caring for the environment is a central part of the Munching Mongoose ethos, they deliver in old-school and reusable wooden crates, and bundles are priced for different weekly shopping budgets from under R200 to R800 per week.
So how does it work? You choose your box of ethically sourced, locally farmed and organic produce that you can tailor to your needs each week! Then it's delivered to your home and office. Taking care of your health is simply that easy, so happy munching!
Email: info@munchingmongoose.co.za
Website: www.munchingmongoose.co.za
Facebook: @munchingmongoose
Instagram: @munchingmongoose