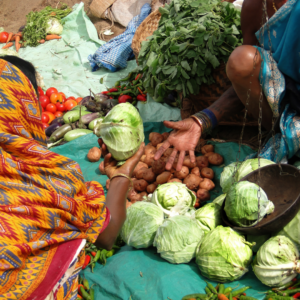 Joburg Places brings a unique perspective on the possibilities of urban farming with this tour highlighting regenerative initiatives and food creation efforts within the concrete jungle of Jozi.
On this walk and exploration by Rea Vaya bus, participants visit three different inner-city farms where they get to learn more about the challenges, potential and methods used to farm right within the city where the demand for food is ever-growing. Most of these farms were once vacant and derelict spaces.
The opportunity is there to buy some produce, juices and more from the urban farms. Tea is also offered at the first stop. The tour ends with a home-cooked meal hosted by chef and healer Nonhlanhla Godole who shows diners how to prepare the fresh produce they harvested on the day.
The tour is led by f0under Gerald Garner, and Storyteller and Guide, Charlie Moyo.
JoburgPlaces, who describe themselves as urban futurists, offer urban tours, experiences, explorations and engagements that provide insight into the past, present and future of the exceptional Johannesburg inner-city.
Venue: Town Treasures, 110 Fox Street (between Rissik & Joubert Streets), Marshalltown, Johannesburg
Time:  9am to 2pm
Cost: R400 | R80 for bus ticket
Tel: 082 894 5216
Email: gerald@joburgplaces.com
Website: www.joburgplaces.com
Facebook: @joburgplaces
Instagram: @joburgplaces