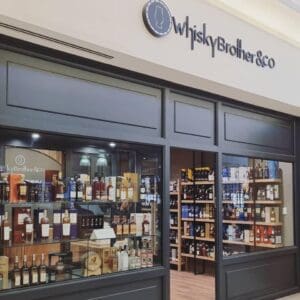 WhiskyBrother&Co offers a unique experience; making every pour and every ounce the perfect accompaniment for date night! And here's the great thing; when you support WhiskyBrother&Co, you're supporting local.
This boutique whisky store in Hyde Park and Bryanston is a proudly South African dedicated, specialist whisky retailer. From humbling beginnings in 2012 when they opened the doors to their physical store in Johannesburg, to now also operating online and shipping nationally on a daily basis. They boast the largest selection of whisky in South Africa, including hard-to-find limited releases, and exclusive whiskies they select and have bottled for them.
This year their passion and efforts were recognised at the international Icons of Whisky awards in London, where they won the global title of Best Single Outlet Whisky Store in the world. No matter your whisky preferences, or level of knowledge, they can help you select the perfect whisky in your budget to your personal taste preferences. They also offer online delivery services so no need to stress about how you'll get a hold of their whisky!
Browse their massive collection of whiskies at competitive prices here.
Venue: Hyde Park Corner (inside mall on the middle level), Corner William Nicol Drive and Jan Smuts Avenue, Hyde Park, Johannesburg | Nicolway Mall (inside mall on the top level), William Nicol Drive, Bryanston, Johannesburg
Time: Mon to Sat, 9am to 6pm | Sun 10am to 3pm
Tel: 011 325-6261
Email: info@whiskybrother.com
Website: whiskybrother.com
Facebook: @WhiskyBrother
Instagram: @whiskybrothershop