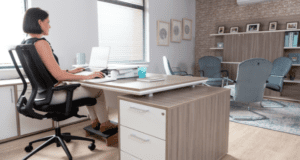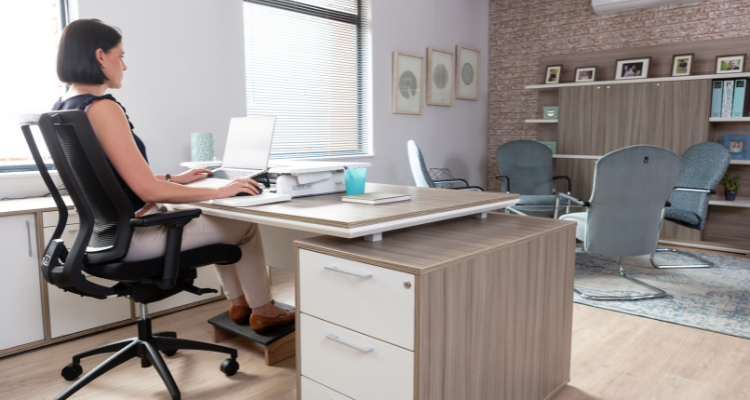 Ergotherapy Solutions provides a range of physio-designed ergonomic office chairs, standing desks and accessories to keep users comfortable and productive.
The latest release is an electric standing desk that makes it easy to go from sitting to standing throughout the day. Using a standing desk can help relieve back pain and other issues caused by sitting for too long.
The unique frame of the NetOne chair for back pain prevention ensures contact is maintained with the lower back in a work posture, and the pivot lumbar adjustment automatically adjusts to ensure that the fit is right for users of all heights and shapes.
The GetOne is a fully customisable chair that comes standard with height-adjustable armrests, an adjustable backrest angle and a tension control ensuring exceptional back support.
Ergotherapy sales consultants are also qualified physiotherapists and by using their expertise, can recommend suitable products and accessories, while at the same time, helping users with their optimal workstation setup.
Where: Ergotherapy Solutions, Unit 4 Block A, Upper Grayston Office Park, 150 Linden St, Sandton
Tel: 011 326 5126/082 681 5424
Email: tracey@ergotherapy.co.za 
Website: www.ergotherapy.co.za 
Facebook: @ErgotherapySolutions
Instagram: @ergotherapy