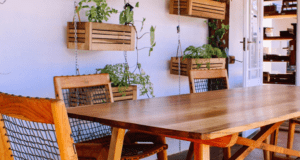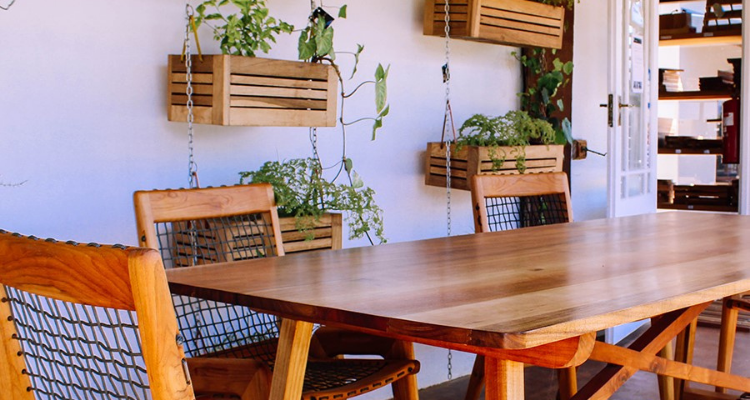 Homewood offers sustainable, handcrafted wood furniture inspired by cultural heritage and nature, with style and personality – bringing a natural aesthetic to your home office.
Homewood shares their passion for the environment through their products, which got them the top spot at the Department of Trade and Industry Furniture Design Competition in 2021 and were awarded for their form, functionality, and creativity. 
Their ethos is simple, personal, and impactful – sharing the vision of eco-friendly practices and providing a fruitful workspace for staff members to strengthen their trade and grow.
The unique range and bespoke Office Furniture offers innovative design concepts. Blended with various wood types, materials, and textures, these beautifully crafted pieces draw inspiration from cultural influences and African heritage.
The Duzu Range holds an African charm – reshaping conventional styles and symmetry with creativity. The Duzu chairs feature bold shapes and colours and the feel of natural materials, crafted with backrests in slat back, Danish or rope weaving. 
The Imbiza Range houses the very attractive Imbiza Cabinet that is not only a great storage solution but adds character to the office. This collection has an array of great pieces – from the café tables and chairs to the stunning desks and chests of drawers – each piece boasts elegant curves and artistic craftsmanship.
The Amanzi Conscious Collection is built upon an eco-friendly legacy. By using woods from harmful, water-thirsty, alien-invasive trees to create the Amanzi range, Homewood is creating a demand for these woods, and therefore incentivising their removal. These woods include Cottonwood, River Red Gum, and Blackwood, and are harmful to local habitats.
The collection offers quality pieces built from these woods, harnessing change through ethical production and restoring the natural balance of our environments in the process.
Homewood's office furniture brings a warm, earthy and natural feel to your working environment. This is a great way to personalise the workspace and convert it into something more personal, more intimate.
Where: Homewood, 2 Kramer Rd, Kramerville, Sandton
Tel: 011 262 4268
Website: homewood.co.za
Email: marketing@homewood.co.za
Facebook: @homewood
Instagram: @homewoodsa