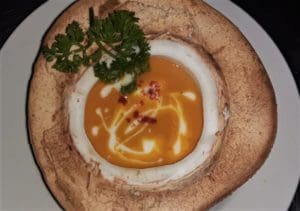 JoburgPlaces in hosting The Migrant Cuisine Storytelling Dinner that involves the history and stories of the migrant communities of the city and their foods.
It is a casual eating experience with six migrant-inspired dishes, appealing to the adventurous foodie. Guests are seated in different private dining rooms for the meal courses. The storytelling takes place in a separate room between meal courses with all the guests together.
The storytelling is presented by Charlie Moyo while the food is prepared by the culinary team of Charlie & Gerald's Town Treasure. The schedule is as follows:
5:30pm: Guests arrive and enjoy drinks
6:00pm: Asian-inspired starters
6:15pm Opening story: Johannesburg's Asian communities (Cape Malay, Indian and Chinese).
6:45pm: Two Pan-African main courses
7:15pm: Storytelling: Pan African Migration
7:40pm: Two desserts are served
8:00pm: Storytelling: Portuguese, Italian, Mediterranean and Middle-Eastern migration
8:30pm Dinner ends, last drinks and bills
9:00pm: Venue closes in line with current lockdown restrictions.
The six-course meal (with vegan or vegetarian alternatives on request) ranges from Cape Malay-inspired butternut soup, Chinese-inspired beef dumplings, Zimbabwean-inspired sadza, Mozambican-inspired Matapa, Indian mango lassi and Mediterranean baklava.
A maximum of 20 guests is booked for each storytelling dinner.
Venue: Charlie & Gerald's Town Treasure, 110 Fox St, Johannesburg
Time: 5.30pm to 9pm
Cost: R695
Tel: 082 894 5216
Email: gerald@joburgplaces.com
Website: www.joburgplaces.com
Facebook: Joburg Places Migrant Cuisine Storytelling Dinner| @TownTreasure