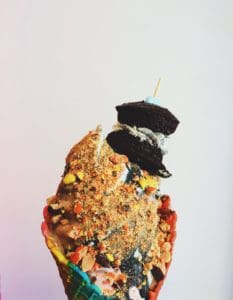 The Greenside, a new and bespoke shop that believes in food as medicine, is having regular Ice Cream Sundays for foodies to try out some plant-based ice creams and green ear candy DJ's.
The Green Side is a one-stop Cannaporium and Farmacy for all the body, mind and soul's essential superfood, CBD and wellness requirements. They also offer a variety of fresh and healthy, locally grown, organic fruit and vegetable boxes to be delivered at patrons' doors.
Jozi's first CBD superstore is inviting all for a Sunday of tastes and tunes where guests have a choice of three delectable plant-based ice cream sundaes, first come first serve. Visitors also get some of the store's freshest and healthiest smoothies.
Their newly opened plant-based diner serves food made from certified and peer organic produce and GMO-free ethically sourced ingredients.
This is a child-friendly event.
Venue: 36 Bowling Ave, Sandton, Johannesburg
Time: 12pm to 6pm
Cost: Free
Tel: 010 900 3661
Email: info@cannatradeafrica.com
Website: www.freshandhealthy.co.za
Facebook: Ice Cream Sundays | @TheGreensideFarmacy
Instagram: @the_greenside_farmacy