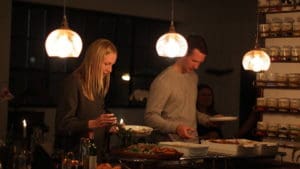 Curiocity is inviting locals to get curious about their city by showing up and relishing in a Penthouse storytelling and three-course meal event.
Curiocity is a disruptive African hybrid hotel and hostel movement with sites in Cape Town, Joburg and Durban. Developed for curious global urbanites from all over the world looking to explore Africa's hidden treasures. Curiocity invites all to experience affordable fine design. Their also offering activities and experiences for locals to rediscover local spaces, and reconnect over food, wine and stories.
This is an intimate, guided storytelling dinner by Chef Wade at the luxurious Fox Street Studio's penthouse. It's followed by a whiskey tasting. It promises to be an authentic urban African experience.
The program is as follows:
18h00: Meet at Curiocity, 302 Fox Street, Maboneng
18h15: Welcome drinks and meet & greet at The Hide Out
18h45: Maboneng storytelling tour of key historic sites and public artworks.
20h00: Journey to Fox Street Studios Penthouse which is the venue for the dinner
20h15 till late: Enjoy a fine-dining penthouse dinner with spectacular views of the city skyline.
Spaces at all Curious Locals Experiences are Limited. First booked, first served.
This event repeats on the last Friday of every month.
Venue: Curiocity, 302 Fox Street, Maboneng End: 302 Fox Street Maboneng Precinct JHB
Time: 6pm to 9.30pm
Cost: R650pp | R1200 for two
Tel: 011 614 0163
Email: stay@curiocityhostels.com
Website: stay@curiocityhostels.com
Facebook: @curiocity.africa
Instagram: @curiocity.africa