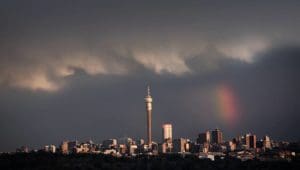 African Secrets tour guides present an exploration of the Asian Food Market of Cyrildene together with chef Ishvara.
"Cyrildene used to be a predominantly Jewish suburb in the 1980s and 1990s. Now, as a Chinatown, it has outpaced its big sister — the city's first Chinatown in downtown Jo'burg, which was squeezed into the last blocks of Commissioner Street." (Mail&Gaurdian)
In this tour, foodies learn how to use various ingredients, how to identify various ingredients, the medicinal properties in Asian food, China's impact on Africa, how tofu is made and Chinese medicine. There's opportunity for discussing simple recipes, a visit to a Chinese tea shop, tasting and trying various ingredients, buying fruit and veg from the Asian markets, go to a shop that specialises in Japanese food, go to a Thai supermarket and visit an Indonesian store.
Lunch is optional at the participant's own expense, after the walk at one of the many local restaurants. Many of the shops do not take cards and there aren't any ATM's, therefore cash is advised.
Chef Ishvara previously taught world cuisine at Prue Leith Academy.
Everyone meets at the China Gate.
See their social media pages for regular events.
Venue: Bruma Chinatown, Derick Ave, Cyrildene, Johannesburg
Time: 10am to 1pm
Cost: R350
Email: ishvara@africansecrets.co.za
Facebook: @AfricanSecrets