Design Joburg Collective is back and has quickly embedded itself into the creative fabric of Kramerville's lifestyle and design scene following its launch earlier this year. This suburb-sized showcase is now expanding for its summer edition from 28-31 October. We've rounded up the most renowned brands to feature to give you a little taste of what to expect at SA's leading Décor & Design and homeware display.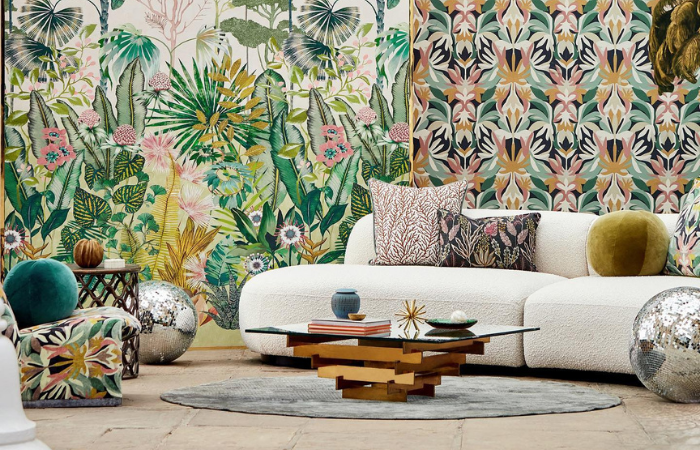 The vibe brought by Hertex at the last showcase was nothing short of golden – the 24 Karat Collection For The City of Gold is a marvelous representation of their trade and eye-catching prowess. Their top tiering design and homeware always align to the seasons year-round. A fantastic décor lineup on the cards this month, and certainly one to look out for!
Guests can visit their store that boasts unparalleled collections and diversity for interior, and outdoor living. A decorators dream is to revamp the home with endless inspiration.
The Karat Collection combines modern technology with archival patterning (think chinoiseries, damasks and geometrics), this collection has all the shimmer for #DJC21Summer one would expect. You can find out more on the Design Joburg Collective website to get a sneak peak: designjoburgcollective.com
The marvelous metallic inks and foils in stylish tones of gold, bronze and silver, but also a palette of navy, green and pale teal. 24 Karat is presented by York Wallcovering, one of the oldest wallcovering brands in the world – and stocked exclusively by our friends at Hertex. To view more collections and the latest trends, please visit www.hertex.co.za/fabrics/
Design Joburg Collective welcomes Hertext back with open arms – and as a national fabric, wallpaper and home furnishing treasure and certainly a Design District champ in anyone's book!
Where: 16 Kramer Rd, Kramerville, Sandton, 2090
Website: hertexhaus.co.za | Email: info@hertex.co.za | Tel: 011 262 4108/9
Facebook: @hertexfabrics | Instagram: @hertexfabrics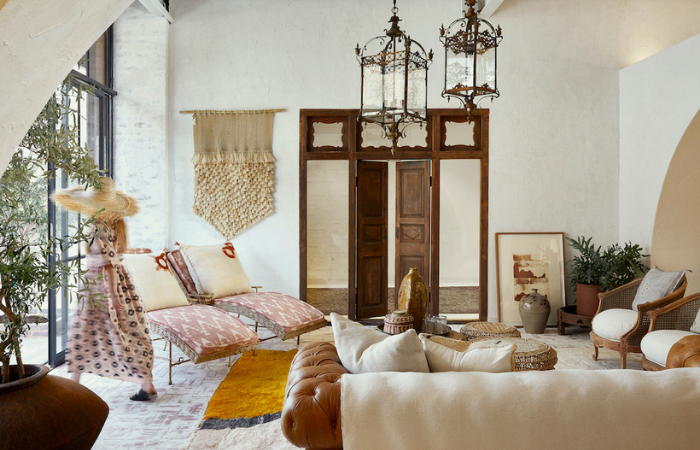 The Storer is a truly impressive brand because of the character, the stories each piece holds in its artistry – that being the sense of adventure! Their homeware and décor offer an epicentre for authentic, ethical and stylish pieces. A hallmark of their appeal that presents sheer quality sourced from around the globe by owner Lisa Storer.
The Storer is not your typical "retail" space. Visitors will be taken on a sensual journey across 400 square metres and can expect inspirational styling and merchandising unique furniture and décor accessories, and the personal touch of Lisa and her team.
"My approach to interiors is to allow the space to speak to you; each space whispers, it is just a matter of listening. I think that it's so important for us as a design studio to constantly evolve, surprise and delight," says Lisa.
A real highlight of the show, where visitors are invited to experience the story of beautiful design that celebrates the heart and soul of artisans and what they have to offer. These days, her newly relocated shop can be found in Kramerville's lower reaches on Dartfield Road (just down from the likes of Lemon and Studio 19).
They are a thrilling addition to the #DJC21Summer lineup later this month, and certainly another top stop to check out during the festivities.
Where: 19 Dartfield Rd, Kramerville, Sandown
Website: thestorer.co | Email: info@thestorer.co | Tel:064 997 5078
Facebook: @thestorer.co | Instagram: @thestorer.co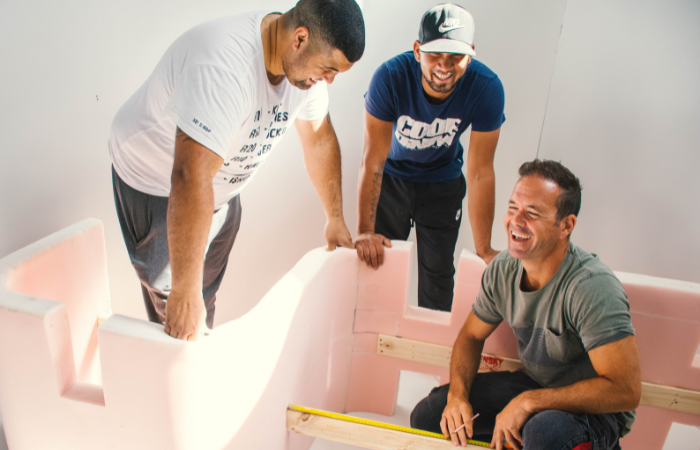 Longtime friends of Design Joburg, Semper Fortis is one of the favourite names in local design and certainly a highlight for DJC21Summer. The best things in life are three – and their reveal brings a very special new collab to the show.
Owner Dylan Joseph has spearheaded a collaboration between himself, wall design doyen Cara Saven, and founder and Creative Director, Tshepo Mohlala of TSHEPO. The resulting highly-creative installation can be seen in the Semper Fortis's Kramerville showroom. It's bound to get both decoristas and fashionistas buzzing at this year's Summer Edition!
Touted as being worthy of the halls of Maison Objet or Salone del Mobile, the installation centres around Cara Saven Wall Design's latest wallpaper design entitled, 'Halcyon'. TSHEPO contributes a showstopper experience that reflects 70s-inspired jumpsuit as part of his new fashion design direction.
Semper Fortis also unveils their latest furniture creations in a specially-printed fabric version of Cara Saven Wall Design. Cara are  donating all proceeds from the sale of 'Halycon' to the non-profit Over The Rainbow, who support entrepreneurship in underprivileged communities.
#DJC21Summer's opening day, Thursday 28th October, and sees the launch of this group installation over drinks and snacks at the Semper Fortis showroom. The Entrepreneurial trio are sharing a few words on their creative space in the industry, followed by live music by Shen Winberg.
All three of these brands are firm believers in the power of change and the need to design the kind of South Africa. This collaboration is of the highest order. Combining not only of talent, but of attitude, ambition, and future-focused thinking. Just the kind of thing they love at the Design Joburg Collective!
Where: 3 Desmond St, Kramerville, Johannesburg
Website: semperfortis.co.za | Tel: 010 865 0262
Facebook: @Semper-Fortis-Furniture  | Instagram: @semperfortis_sa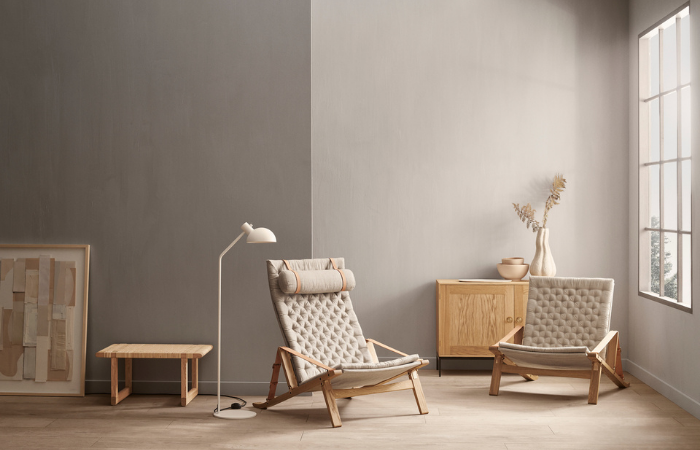 As custodians of the finest European design brands, Domum is favoured by the most stylish decor enthusiasts.  One of the legendary names within its stable is undoubtedly Carl Hansen & Søn. This is generational craftsmanship at its finest. Synonymous with Danish style and the family name built over 100 years of innovation.
Their collections include an amazing lounge and dining chairs accompanied by the grand-minimalism produced in the sofas and daybed range. Each piece is made with meticulous function and form – that advances the role of furniture and the 'homeward' influences.
Carl Hansen & Søn's range perfects the flowing qualities of Scandi Simplicity. Their earthly-inspired Credenza collection has strong roots to nature, that continues the line of sustainable furniture production.
The iconic CH22 lounge chair is reinterpreted in a special edition palette of colours, inspired by Nordic abstraction. A true hallmark that Carl Hansen & Søn achieves by carving their vision into products from the first blueprint to the final design. The Plico occasional chair (boasting signature deep buttoning and brass fittings) to the Table Bench, complete with woven seat, is a masterpiece. This covetable Danish brand presents and represents the world with a unique style and sense of simplicity.
Fellow furniture-fanatics heading to #DJC21's Summer Edition can view their entire in South Africa from www.domum.co.za and are a welcome return to the show! Sneak peek hint – keep an eye out for a brilliant collaboration between Carl Hansen & Søn and acclaimed designer Ilse Crawford.
Where: 9 Kramer Rd, Kramerville, Johannesburg
Website: domum.co.za | Email: info@domum.co.za | Tel: 011 262 5257
Facebook: @Domum_sa | Instagram: @domum.sa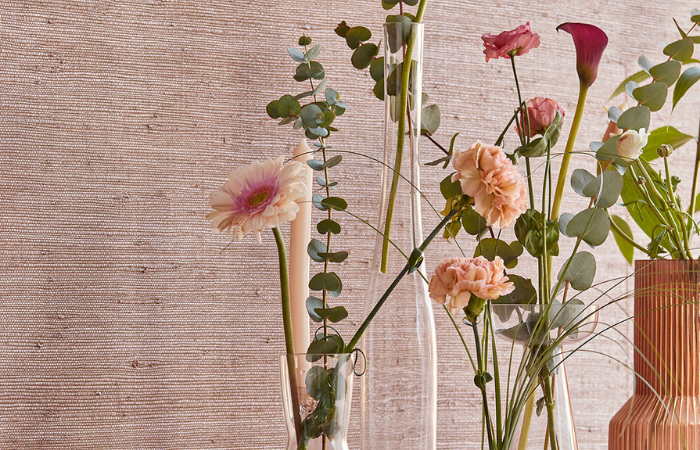 The DJC lineup is very excited to see the return of Dreamweaver Studios to the lineup. Hailed locally and abroad as one of the top rated boutique fabric and wallpaper houses that simply deliver the goods. Their brands themed collections are fabulous and suited to any season, come rain or shine!
Wall-to-wall trendsetter and owner, Haidee Kramer, and the dedicated team are bang on-trend. They stick to what they know best with an outstanding reputation and sourcing only the top products. They flow with the trends and highlight Kramerville's most beautiful wallpaper, mural and sticker collections.
Taking centre stage for Dreamweaver this year has to be the brilliant Eijffinger collection. A fantastic brand with an outstanding track record in the industry. With so many star players on the list, but their latest Natural Wallcoverings III collection is really a special delight.
Visitors can look forward to Eijiffinger's perfect blend of luxury and personality. The wall-coverings are composed of naturally textured fibres, composed with bamboo, cork and hemp.
Just like a fingerprint, this design is unique, so too is every roll of this handcrafted collection. The style factor is a given, but there are other attractions that are really impressive, such as the potential for humidity regulation as well as sound and heat insulation. The texture is reminiscent of the 60s and 70s, also splashing out bold and naturalistic hues in rich green and bronze pastels. Here you'll find an aesthetic that is quintessentially minimalist. Eijffinger wins again!
To view all the collections and themes, please visit www.dreamweaverstudios.co.za and check out Haidee's Top Trends for Spring and Summer.
Where: 1st Floor, 9 Kramer Rd, Kramerville, Johannesburg
Website: dreamweaverstudios.co.za | Email: hellohaidee@dreamweaverstudios.co.za | Tel:011 262 4946
Facebook: @dws.sa | Instagram: @dreamweaver_studios_sa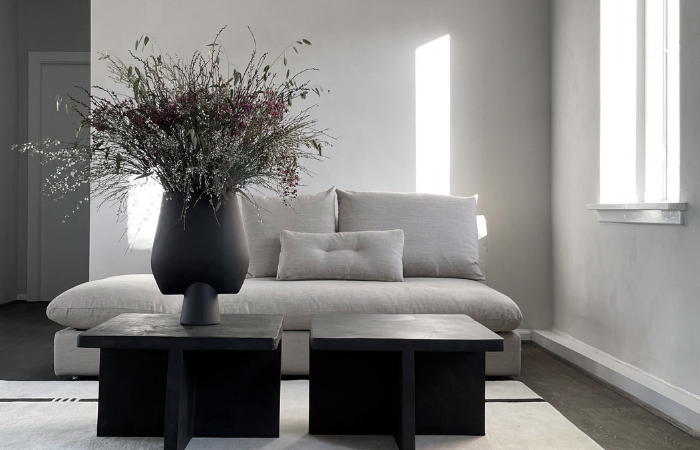 Nobody does laid-back luxe quite like La Grange. The décor specialists who handpick the most intriguing furniture and homeware to enter Gauteng for years on years. The DJC team is delighted Sumair Krige and her team are on board again! Celebrating incredible décor and breathtaking pieces, along with so much more.
During the show, expect to see a selection of La Grange's expressive ceramic vases and concrete and iron furniture items. The Danish brand Muubs reveals the beauty in hand-hewn, organic aesthetics with its pared-back, earthy décor and furniture pieces. Their woven baskets, clay vessels and soulful timber and iron pieces eschew the notion of mass production in favour of time-worn, honest and authentic design.
La Grange's sharply curated selection of timeless handmade furniture and décor. The series of items are locally manufactured and internationally sourced, they've become a staple with trade and public alike.
Guests can also look forward to Premier brands – with the likes of Pols Potten, Dutz, District Eight and more. All pieces available under their offering and resonate with La Grange's elevated, artisanal aesthetic.
While exploring their beautiful showroom, you'll be able to get an intimate viewing of the two of their new Danish imports. A must-see collection has to be their 101 Copenhagen: Scandi furniture, lighting and accessories brand that'll woo you with its minimalist Japanese influence and strong use of organic form and material.
Where: 69 Kramer Rd, Kramerville, Johannesburg
Website: lagrangeinteriors.co.za | Email: jhb@lagrangeinteriors.co.za | Tel: 011 444 5379
Facebook: @lagrangeinteriorsza | Instagram: @lagrangeinteriorsza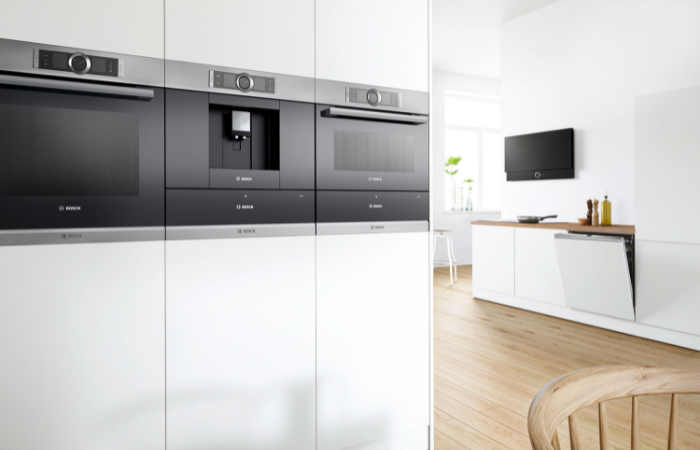 Natives to Kramerville will know BSH all too well. As the largest home appliance manufacturer in Europe, this highly regarded appliance manufacturer is a leader in the luxury home and kitchen space and has three distinctive brands in South Africa.
If the names Bosch, Siemens and Gaggenau mean anything to you, it's because of BSH. These revered brands represent the forefront of design sensibility, pioneering technology, functionality and smart tech.
Bosch is invented for life. As the number one brand for major domestic appliances in Europe and number one brand worldwide for dishwashers, Bosch sets the standard for excellence. Their perceivable quality and surprisingly simple solutions ensure this brand always achieves perfect results and exceeds consumer expectations.
Siemens is Germany's number one home appliance brand, and a worldwide market leader. Future-forward innovation and intuitive technology are key to meeting their consumers' lifestyle needs.
Finally, Gaggenau, as the trailblazing manufacturer of luxury kitchen appliances, is synonymous with exclusive culinary culture and recognised for its sophisticated lifestyle. Gaggenau is not simply an appliance but rather an experience in itself.
Their Experience Centre in Kramerville will have a host of activations planned for visitors where they get to test drive the state-of-the-art range of BSH Home Appliances.
Proving to always be a step ahead, the Siemens product offering is not only tech-savvy, providing an unparalleled user experience, but has a strong design aesthetic, complementing the contemporary kitchen. After taking home numerous Design Awards in 2018 and 2019, Siemens has again found a winning recipe with eight awards at the iF Design Award 2020.
The "Made in Germany" seal of approval, representing a high-quality standard worldwide, is a promise that Siemens will continue to bring new innovations for your perfect home, where this quality is their top priority
The last time we spoke of BSH around here it was ahead of Design Joburg Collective in June and. The #DJC21SUMMER team is thrilled to be having them take part again!
Where: Unit 4, 24-28 Archimedes St, Wendywood, Kramerville
Website: bosch-home.com | Email: fourieg@boschprojects.co.za | Tel: 010 001 0019
Facebook: @BoschHomeZA | Instagram: @boschhomesa