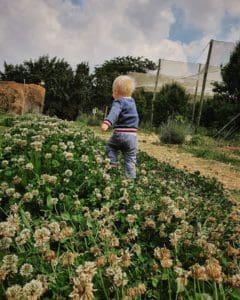 Need an outdoor kids activity? Ganico Organic Farm invites you on a very special farm tour.
Join the Little Explorers Club as Ganico staff reconnect your child back to nature. The tour takes a group of 10 -20 children of all ages, guiding them through the certified organic estate. This tour teaches children about food security, where their food comes from, and the principles of organic farming.
Entrance is R140 per person and children aged under three can enter for free.
Address: Ganico Organic Farm, 250 Tuohyvale Rd, Krugersdorp, Johannesburg
Times: from 10am
Tel: 084 853 8130
Email: hello@ganico.co.za
Website: www.ganico.co.za
Facebook: @helloGanico
Instagram: @helloganico