Moving is often an exciting and rewarding experience, there's nothing better than the anticipation of starting fresh at your new place. But, the nitty-gritty parts can also be a stressful process as your whole routine and life are in disarray. Then there is the list of never-ending tasks that involves packing, loading, and transporting your household belongings.
As leaders in this field, Magna-Thomson is one of the oldest furniture moving companies in South Africa specialising in local and overseas removals. In partnership with the group, we've put together this short guide with some key tips and advice that helps you cover all your bases and keep a cool head throughout.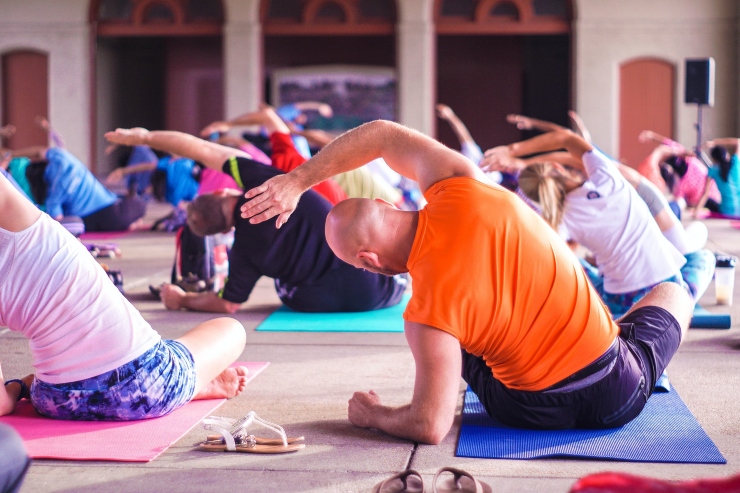 Stay fit and healthy
It's important to continue with your regular fitness routine throughout the process of home furniture removal or consider starting a new routine. Exercise is great for your overall sense of well-being, especially at times when you may feel anxious or under pressure. 
Keep up your daily walk, run, or whatever you do to keep fit. Get the kids outside for a good run around and some fresh air. This helps to keep everyone sane. Try mindfulness exercises such as meditation and gentle yoga for clarity and to boost mental focus. 
And remember to eat healthily, get enough sleep and find some time during the day to unwind and relax.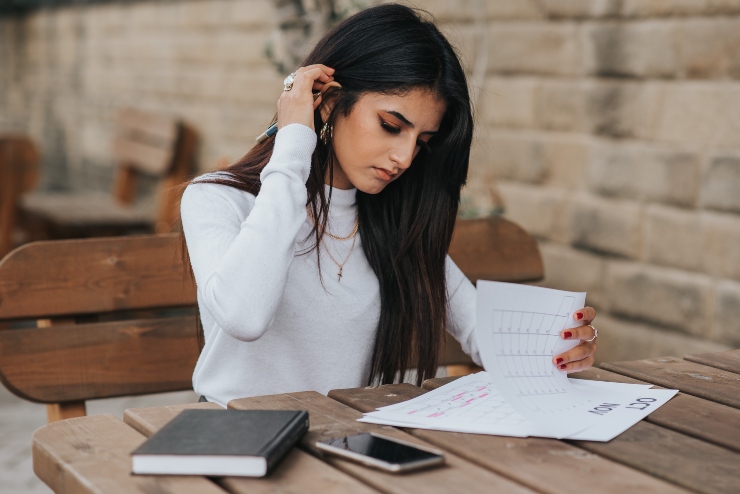 Be proactive with scheduling your move
Planning your move ahead of time is important to secure an ideal moving date as soon as possible. It also gives you more space to arrange everything without rushing. Moving at month-end and holidays are usually popular to avoid settling for your second choice moving date.
Booking your flights early can also score you significant savings. Moreover, midweek flights are cheaper than weekend flights, so are the early morning flights compared to night flights.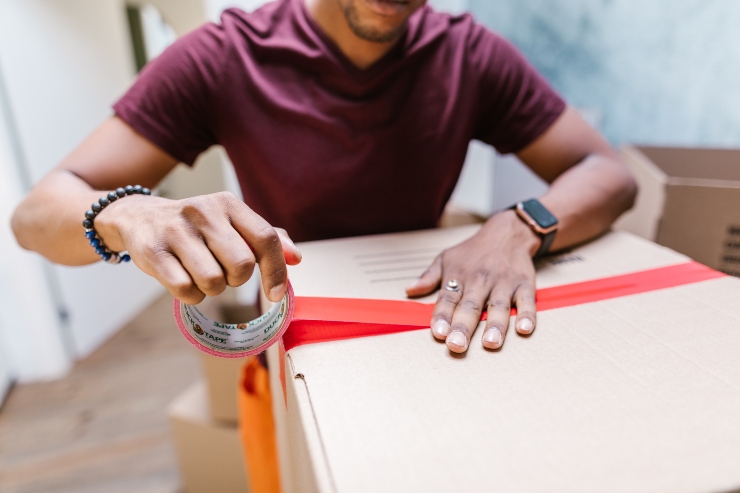 Let an accredited moving company handle your relocation
Making use of an accredited mover ensures that your valuable household and personal effects are handled with care and delivered in the same condition as you handed it over to the movers.
Ask for a consultant to visit your home so that a survey can be performed. This survey includes an overview of your requirements, addresses your concerns, and offers an accurate quotation matched to your unique needs.
Magna-Thomson is a reputable international moving company with branches in Johannesburg and the rest of South Africa that specializes in moving furniture and household effects for over 30 years. The company was launched and was established exclusively in domestic and overseas moving, storage facilities, and fine art packing. Not only do they deliver your goods on time but will deliver them in the same condition as they left your house. 
Make sure you have your moving kit
A moving kit will vary from person to person, depending on their needs. But in short, the kit includes a few key items you'll need when you arrive at your new home ahead of the furniture removal service. Think your phone charger, a utility knife (for opening boxes), tools, a torch, rubbish bags, and essentials for babies or very young kids.
Experts and frequent movers insist that the first thing you should do when you arrive is to make your bed. Pack one set of sheets, bedding, and pillows for each bed that needs to be made up.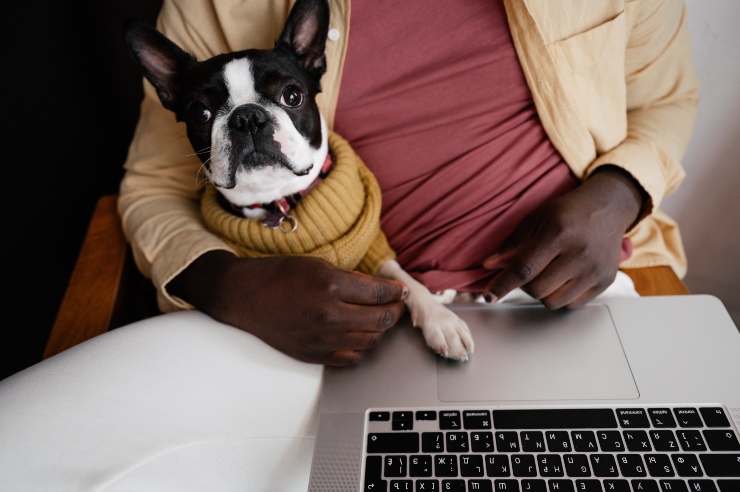 Moving with pets
Pet owners are happiest when their pet arrives safely and in accordance with the laws at their new home. But when moving abroad with pets, it's important to remember that some countries don't allow certain species, and some breeds are banned from entering certain regions.
Magna-Thomson's pet transporters save you time by providing all the necessary information regarding regulations and documentation, etc with you. Their qualified pet transporter team will be able to run over all the pet relocation questions you have on your mind.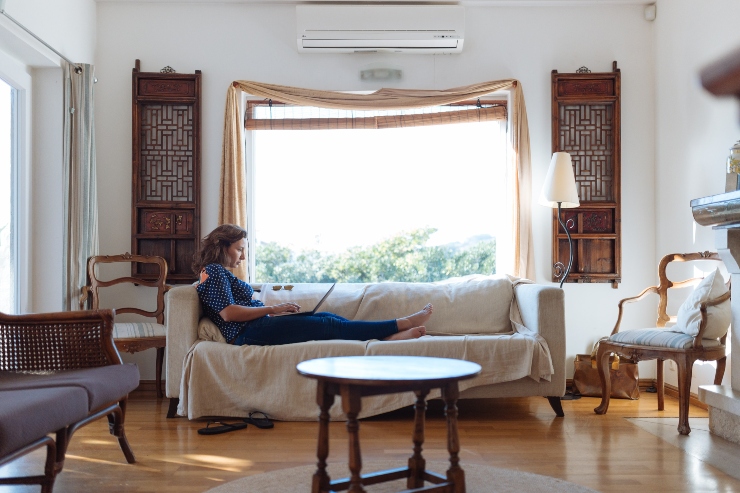 Bring or buy?
Do you sell everything and buy overseas? The rule of thumb is to ship most of your personal and household effects but consult websites at
the destination country to research pricing before you decide what to sell or ship.
It does help to have your own familiar furniture and goods around you when adapting yourself, your family, and pets into your new home in a foreign country.
Getting rid of unwanted goods
​​The best place to donate your unwanted sofas, lounges, beds, dressers, and drawers is to a charity. These organisations exist solely to support and assist those in need. You have a variety of options when it comes to choosing which Joburg charity to donate your furniture to.
The Salvation Army is an excellent choice. They run op shops where the profit from sales goes towards helping the less fortunate. Contact your local branch first to see what sort of donations they can accept as not every op shop is set up to receive the furniture.
Another option is to offer it to family or friends or run a garage sale on Facebook Marketplace or Gumtree. You don't have to spend money to do this, and most of the time the selling process is fuss-free.
Magna-Thomson established itself as a leader in the business of moving furniture and household effects in 1990. The group is able to move a variety of consignments within urban areas, from city-to-city within South Africa and worldwide. Their professional and reliable service has seen around 40% of new clients booking through recommendations from previous clients.
You can rest assured that domestic, local, and long-distance moving is undertaken with our own fully-owned and operated vehicles. Long-distance moves are coordinated through their carefully-chosen network of removal specialists, whilst Magna-Thomson manages the complete door-to-door move on your behalf.
Magna-Thomson operates from branches in Johannesburg, Cape Town, and Durban. For all your local and long-distance moving requirements, get in touch with one of their move consultants.