As 2021 starts to wind down, it's time to get in the festive spirit! That's why we've rounded up the best and most exciting festive markets in Joburg and surrounds to make your Christmas shopping experience the most enjoyable yet! Shop until you drop, dine out and pick up the perfect gift at these awesome attractions in Joburg and Pretoria.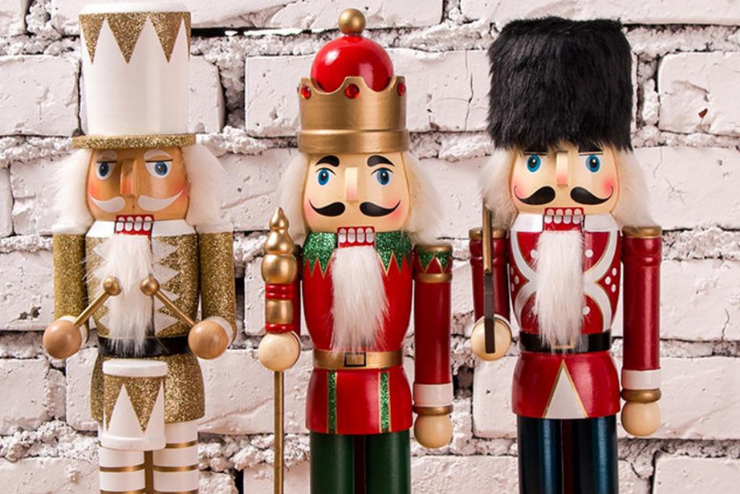 If you love hunting for treasures and collect antique bric-a-brac this is a must-visit festive market, especially because it's the biggest fundraiser of the year in support of the Tshwane SPCA!
Pretoria's oldest and most loved Antique and Collectables SPCA Charity fair, happening at Brooklyn Mall, is a two-day antiques and collectables shopping extravaganza with more than 75 dealers taking part.
There will be an incredible array of unusual art, toys, books, costume jewellery, accessories, designer clothing, antique furniture, kitchenware, collectable glass and porcelain, quirky old signs, architectural salvage, and hundreds of other unusual beautiful things waiting to be snapped up. 
And to make things even easier for devoted collectors, there are also dedicated areas for specific interests such as vintage fashion, rare coins, stamps, antique jewellery and military relics. 
Be sure to make a special stop at the Tshwane SPCA stand, which will be packed with antiques, collectables and bric-a-brac.
When: 16 and 17 December 8.30am to 4pm
Where: Level 2, Brooklyn Mall, Cnr Veale & Fehrsen St, New Muckleneuk, Pretoria
Email: yolanda@creativeplanet.co.za
Facebook: @PretoriaCharityFair| Brooklyn's Annual Charity December Antique Fair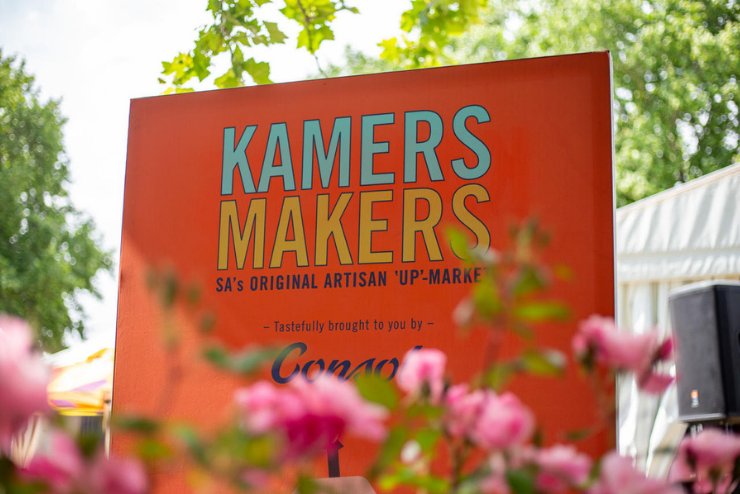 After an 18-month hiatus from the city due to lockdown regulations, Kamers vol geskenke is finally back in Jozi with a bumper, first-ever festive season KM show!
From 7 – 12 December South Africa's favourite pop-up market returns to the calm oasis of St David's Marist College, on Rivonia Road and just a stone's throw from central Sandton. The event will be hosting more than 160 of SA's most gifted Makers – with dozens of brand new, first-time artisans on show.
True to the KM way, they're bringing dozens of brand new Makers to Jozi – launching some amazing new talents in fashion, food, wellness, jewellery, décor and much more!
Please purchase tickets online if possible, as this helps KM to monitor daily attendance in advance. You will be able to purchase tickets at the gate, but if very busy, you may need to wait a few minutes for people to leave before being allowed in.
Tickets cost R70 online or R90 at the door and include a free KM shopping bag and Consol water bottle.
When:Tuesday to Thursday 9am to 5pm | Friday and Saturday 9am – 6pm | Sunday 9am to 5pm
Where: St David's Marist Inanda, 36 Rivonia Road, Sandton, Johannesburg
Website: kamers.co.za | Email: info@kamersvol.com
Facebook: @Kamersvol | KM JOZI – ST DAVIDS' MARIST SANDTON | Instagram: @kamersvol
POSTPONED, NEW DATES TO BE ANNOUNCED!
For the first time ever The Linden Market will host a market at Waterfall Park, Mall of Africa, this December!
The new day and night market will run for three days from Friday 3 December to Sunday 5 December at the amazing Waterfall Park at The Mall of Africa in Midrand, Johannesburg. The Linden Market Festive Garden promises to be jam-packed.
In celebration of the festive season, visitors can look forward to over 100 top local makers, mouth-watering craft food and drinks, live music & loads of entertainment for the kids. Come and relax with family and friends, tick off some festive season shopping and celebrate the season of lights with a market to remember.
Don't miss out on experiencing the interactive Salsa Dancing class, or artists such as Thee Legacy on Saturday and the multi-instrumental blue billy folk-pop band, Georgetown performing live on Sunday. Keep the kids entertained with carnival rides, exciting craft activities such as ceramic painting & tie-dye shirt making. Parents can grab a bite and sit in the picnic area, all while being close to the kid's activities. Carnival rides start from R20 – R40 a ride or buy a day pass for R250 and get to ride all day.
Join The Linden Market Festive Garden at Waterfall Park and light up the night sky with summer holiday festivities.
General tickets are R50 per person, weekend pass R100 per person, family of four R150 per day and children under 12 enter for free! Buy your tickets today by buying tickets here!
When:  Friday 3 December 12pm – 10pm | Saturday 4 December 10am – 10pm | Sunday 5 December 10am – 6pm
Where: Waterfall Park, Lone Creek Cresent and Magwa Crescent, Waterfall City, Johannesburg
Website: thelindenmarket.com | Email: thelindenmarket@gmail.com
Facebook: @thelindenmarket | The Linden Market Festive Garden @Waterfall Park, Mall of Africa
Instagram: @thelindenmarket
Already a favourite of locals because of its beautiful location and the fact that it offers a refreshing escape from the bustle of city life, the Irene Village Market will also be hosting a special Xmas Market every Saturday until 18 December!
Situated under a rooftop of trees at The Big Red Barn in Olifantsfontein, this market is the perfect outing for a Saturday morning. Hosting more than 150 stalls with a variety of locally handmade arts and crafts, it provides a memorable outdoor shopping experience for everyone to enjoy!
A gathering of artists and patrons; crafters and collectors; home industries and connoisseurs from far and wide, Irene Village Market has also been named 'Best Market in Africa' by Getaway magazine on numerous occasions.
Live entertainment contributes to the relaxing but vibey atmosphere where you can sit back and enjoy extraordinary food from the deli. Local on-tap beer and gin are also on the menu and remember that pets are welcome, too.
When: Every Saturday until 18 December as well as Public Holiday market 16 December from 8am to 2pm
Where: The Big Red Barn, 7 Nelson Rd, Olifantsfontein, Pretoria
Website: irenemarket.co.za | Email: info@irenemarket.co.za
Facebook: @irenevillagemarket | Instagram: @irenemarket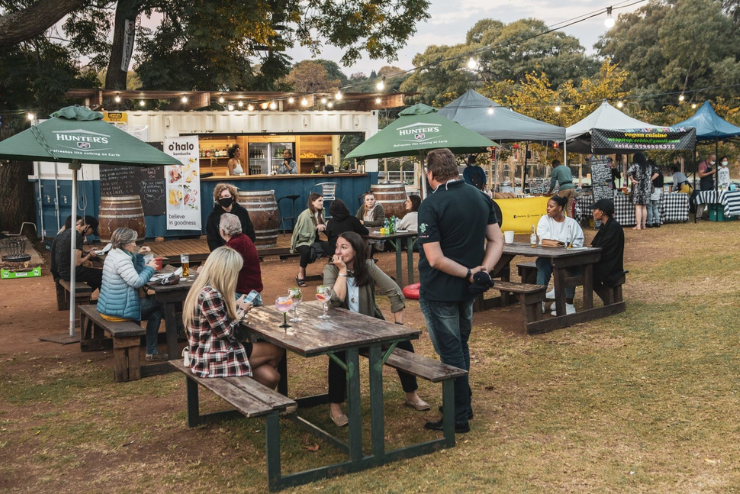 The Vegan Things Night Market includes a delicious mix of plant-based food vendors from authentic Asian dumplings to jackfruit nachos to meat-free South African favourites like bobotie! Sample your way around the market until you decide on a main meal – organisers recommend sharing.
Browse through eco-friendly, zero waste and handmade products from jewellery to kitchen stuff to skincare. The perfect place to pick up some gifts for secret Santa! There'll also be Christmas baked goods like mince pies and ginger cookies.
Enjoy the vibe under the stars and string lights and dance the night away to live music while sipping carefree on kombucha cocktails and beer on tap! Finish off with some koeksisters, artisan chocolates, doughnuts, cakes or maybe a sweet bubble tea.
All are welcome whether plant-based or not – they guarantee there is something for everyone to enjoy and the food is always a hit, leaving meat-eaters pleasantly surprised!
See you next Thursday for the last First Thursday Vegan Things Night Market of the year. And if you can't make it to the market you can still shop some of these awesome goodies on the Vegan Things online store.
When: Thursday 2 December from 5pm to 9.30pm
Where: Pirate's Club, 25 Braeside Rd, Greenside, Johannesburg
Website: veganthings.co.za | Email: robyn@veganthings.co.za
Facebook: @veganthings.nightmarket | Vegan Things Night Market
Instagram: @vegan.things.night.market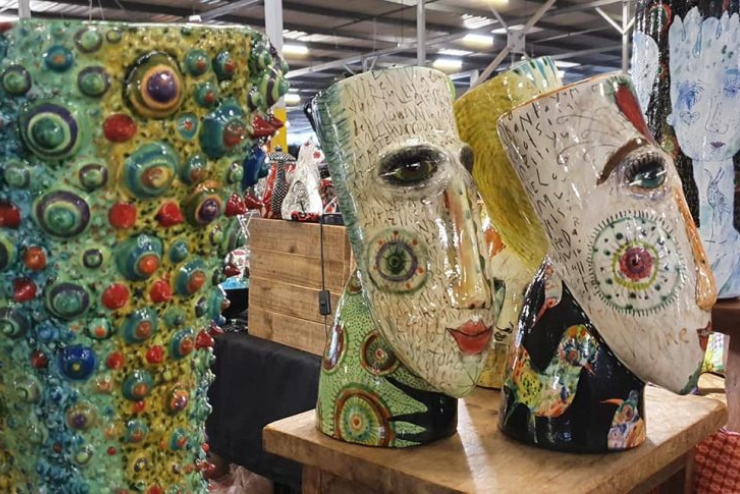 There are only four weekends until Christmas – but never fear, the Rosebank Sunday Market will be open every one of those Sundays!
Voted Best of Joburg Craft Market 2021, this awesome market (located inside the Rosebank Mall) is a true expression of South Africa's vibrancy and dynamism. The market celebrates its' diversity through its' variety; offering something for everyone with a large selection of craft stalls, live music, kids entertainment, and gourmet food traders. And entrance is free!
Make sure to visit on Sunday 5 December, when the market will have specialised Christmas gifts, a stilt walker creating gorgeous balloon sculptures, face-painting for kids and adults for free! Also, take the time to create funky Christmas baubles.
Enjoy the Salvation Army band, and watch the magnificent Setswana traditional dancers performing. Delectable street food from around the globe is also on offer, served hot and fresh. Stock up with farm-fresh organic eggs, delicious deli, smoked meats, irresistible keto chocolate cake, wholesome macadamia butter, homemade olives and oils, nuts, spices, and jars of superb chilli.
Make sure to try delectable street food from around the globe, served hot and fresh plus wine tasting with Spier 1692 Wine Farm who have just launched their Sauvignon Blanc, rosé, and Merlot wine in a can
And with over 140 traders on any given Sunday, shopping for presents will also be easy. Come and check out their vintage section, clothing, books, artworks, jewellery, home decor and more.
When: Every Sunday from 9am to 4pm
Where: Rosebank Sunday Market, Level 4 undercover parking, Rosebank Mall, 50 Bath Ave, Rosebank, Johannesburg
Website: rosebanksundaymarket.co.za | Email: info@rosebanksundaymarket.co.za
Facebook: @RosebankSundayMarket | Instagram: @rosebank.sunday.market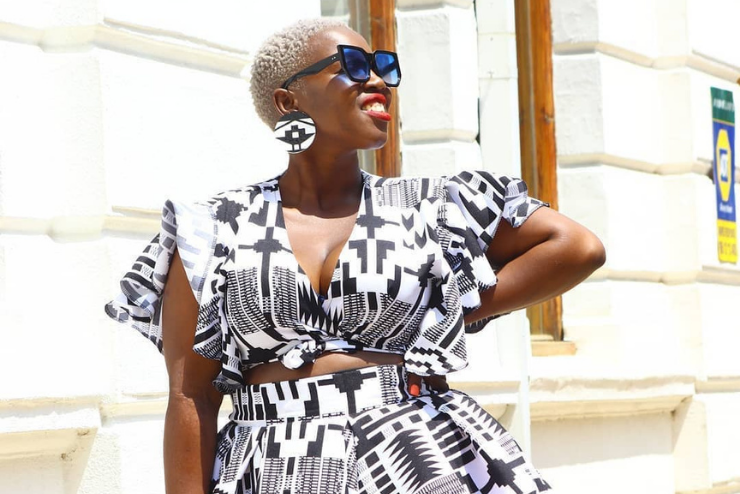 Fashion fundies have something to look forward to this December as Sandton, Africa's richest square mile, gets ready to welcome its first, entirely authentic, street-culture market!
This event, dubbed Street Culture Social Market, will be hosted by the iLifa Mall in the Michelangelo Towers and has been designed as a platform for up-and-coming black entrepreneurs to showcase their fashion brands in an original Vilakazi Street type way.
The traditional Sandton shopping experience has been known for its impressive array of international fashion brands but has little to no offerings when it comes to authentic South African street fashion.
The idea of the Street Culture Social Market is to uplift local talent by providing them with access to an affluent market as well as to inject some authentic street-culture vibe into the hallways of the mall, making it appealing to both locals and tourists alike! And the good news is you've got most of December to browse this amazing market, as it will be open every day from 1 to 24 December.
When: 1 – 24 December, Monday to Sunday 10am to 6pm
Where: Michelangelo Towers, 8 Maude St, Sandton, Johannesburg
Website: www.legacygroup.co.za | Email: kvermeulen@legacygroup.co.za
Facebook: @StreetCultureSocialMarket | Instagram: @streetculturesocialmarket