As South Africans, we can't relate to the global idea of a snowy white Christmas. But what runs through all our veins is the love for the outdoors. So why not have an outdoor Christmas and celebrate this season in the plethora of parks, gardens, camping sites and hiking trails.
And to make it easy, Cape Union Mart has launched a fantastic Under R750 catalog of products to add to your gift list. These budget-friendly products are perfect for hikes, trails and family getaways. Take some time to unwind, explore and stay safe no matter where the adventure takes you.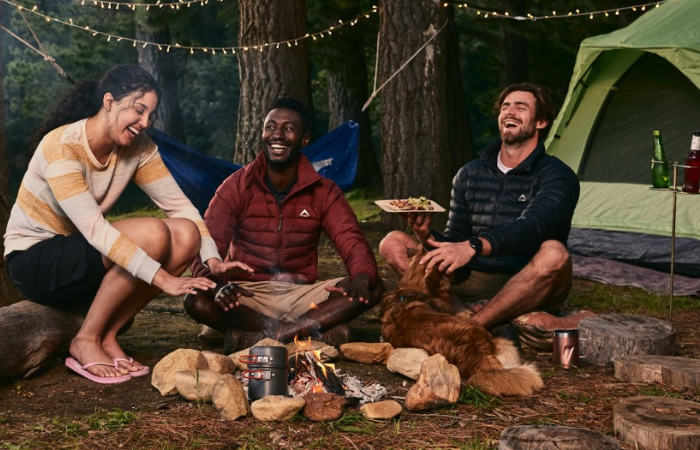 THE FOODIE'S WISHLIST
Biltong block and knife for the outdoor snacker
Cost: R480
My Butcher's Block Biltong Board and Biltong Knife are small and compact essential for enjoying South Africa's favourite snack in the outdoors.
It is specifically designed not to be as chunky or bulky as other biltong cutters, making it ideal to carry in your backpack on day hikes and other adventures.
The super sharp knife features a quality handle and a storage slot that keeps the knife safe, secure and out of harm's way. The ideal snack tool for camping trips, weekend braais or game nights, the block Biltong Board and Biltong Knife is top of the list for a budget-friendly gift.
Brew Spoon for the coffee connoisseur
Cost: R199
Nothing beats the fresh scent of the sweet outdoors complimented with a refreshing aroma of java! The Single BrewSpoon is a must-have item to add to the Christmas wishlist.
It is the ideal item for Barista enthusiasts and coffee lovers who just love their morning fix, be it in the kitchen or a quality brew around the campfire. The Single BrewSpoonis compact and doesn't take up a lot of space, making it an easy accessory to accompany your adventures.
The Single BrewSpoon offers you the easiest way to brew coffee so you can enjoy filter coffee in minutes. BrewSpoon uses food-grade polypropylene, food-grade Stainless Steel mesh, and is dishwasher safe. Suitable for home, camping, travel, and work.
This is a great gift for any explorer or camping squad, and a must-have to enjoy a sunrise coffee before any early morning hike.
THE CASUAL CAMPERS
Cocktail mixer for the happy hour campers
Cost: R599
The Stanley Adventure Happy Hour System calls for fun and drinks all around the festive season. This gifting option takes the cake for the casual campers and definitely a must-have for aspiring and pro mixologists.
This all-in-one cocktail shaker features a unique twist-to-lock top, so there are no leaks or messes. Get creative with your list of campsite cocktails – it's all about the festivity and Sunday mixers around the braai.
The removable reamer allows you to juice and strain directly into the jigger cap, and two shatterproof stainless steel rocks glasses let you toast to adventure.
This one should be flying off the shelves as the Festive Season approaches, and really does have all the appeal of everything Christmasy with all the cheer included. So get mixing!
Tiered dress for the outdoor fashionistas
Cost: R599
Who said the outdoors cannot be stylish? The Women's Bella Tiered Dress for Old Khaki is the perfect option for lounging around with a touch of the tropics.
The Bella Tiered Dress comes in an assortment of colours, popping tropical print and breezy texture. A great fit for casual afternoon lunch drinks with friends or chilling by the tent with loved ones.
The midi dress features a gathered waistline with a flowy tier design that adds a flirty feel. This is a confident and comfy dress to enjoy any and all outdoor locations from the beach to the forest. There is a range of sizes available in-store and online.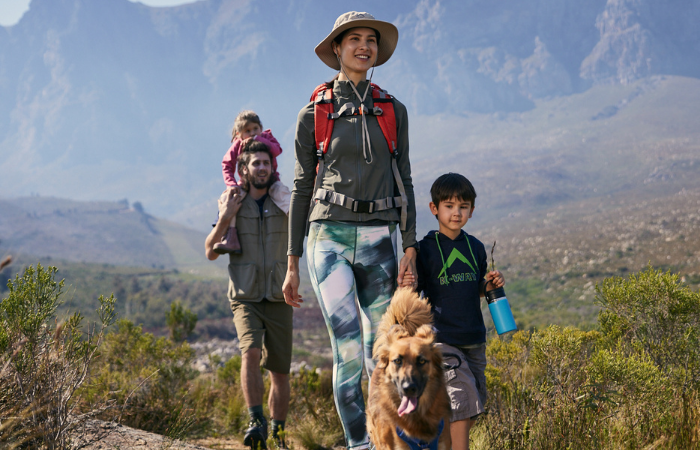 THE MOUNTAINEERS AND THRILL SEEKERS
Dry sack for those with sea legs
Cost: R550
One of the Cape Union Mart's top-rated gear has to be the Sea To Summit eVac Dry Sack 13 L, a vital resource to protect clothing and valuable tech from wet and damp elements, because who can resist the water this summer.
This is the slimmed-down version of the award-winning eVENT® Compression Dry Sack. It features waterproof and air-permeable eVENT® fabric on the base for valve-free air expelling. The compact packing is preferred to straps for compression for this version.
You simply roll the sack down and the air is pushed out of the base – an effortless way to save space and keep contents safe and dry. This can be a great gift for the avid river rafter, and any destination that may be accustomed to in climate weather. So best be prepared!
Brimmer hat for the outdoorsman
Cost: R649
We all have that one person who never seems to be indoors. The North Face Horizon Breeze Brimmer Hat offers protection, cooling and comfort for those who revel in the sun.
It is tailored for function and with an attractive design and is best used for any graded trails, hikes or long days outside.
Its mesh venting with overlay allows for good air flow to cool you off. The FlashDry wicking technology speeds evaporation to keep hikers cool and dry, and the fabric offers UPF 50 sun protection.
The adjustable and removable drawcord lets you customise the fit, while the elastic sweatband draws away perspiration to keep your forehead dry. The Brimmer Hat is a great gift for him and her, making this product an easy buy for anyone this Christmas!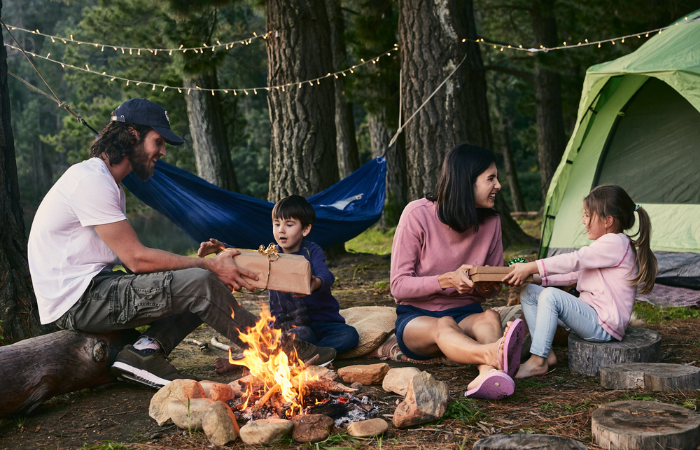 BEST GIFTS FOR KIDS
Wireless earphones for the music lovers
Cost: R699
Good music and great scenery is the order of the day with the Skullcandy Dime true wireless in-ear. 12 hours of total battery life is all a kid could ask for and enjoying it outdoors makes this gift the perfect fit. 
These are wireless and the best thing is there are 3.5 hours of listening time to be enjoyed, and two full charges in the case to provide 12 hours of total battery life. It's a great addition for budding campers to enjoy the open air with tunes ringing in the background.
Each earbud has a single button that allows you to control volume, tracks and calls from your phone. The microphone can also take calls and listen to music at the same time. Skullcandy is always a great gift for kids! Let them enjoy the outdoors with their favourite playlist on hand.
Footwear for the little explorers
Cost: R499
The K-Way Kids Kodi Pull-Over Hoody is the perfect outerwear for any young adventurer, who simply loves the thrill of exploration and tagging along with mom and dad.
The pull-over hoody is very comfortable, lightweight and great for tackling just about any terrain. Made from sustainable fabrics, this fleece hoody takes coolness to the next level while keeping your young adventurer warm.
This is a great Christmas gift to spoil the little ones and is available for all ages from sizes 3 – 8.