The best time of the year to take a trip outdoors and enjoy your open-air adventures with friends and family. Cape Union Mart has your back and offers everything for just about any adventurer. Their quality range is tailored for the peaks, trails and valleys. Here are some of Gauteng's most loved hiking and walking spots, so no matter where you end up, always stay safe and have fun this Summer.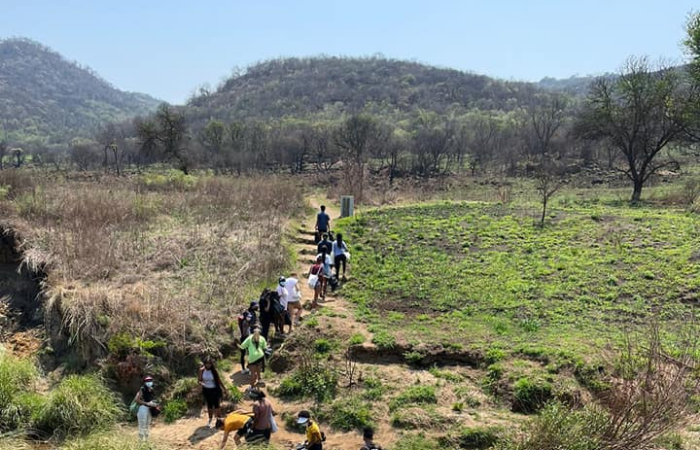 KLIPRIVIERSBERG NATURE RESERVE
Klipriviersberg Nature Reserve is open for the Summer! Hailed as one of the best trail and hiking experiences in Gauteng. It's no surprise if you're heading here for the next outdoor adventure.
The Nature Reserve is a vast and dense wilderness, situated just 10km beyond the city and 11 trails. Each route displays its own special quality and the environment maps out historical and natural wonders around every path.
One of the trails is surrounded by archaeological sites and be sure to find a lookout point along the Sunbird trail to spot some great green pastures near the Bloubos Trail.
The first thing on the agenda is hydration. A crucial part of any adventure and Cape Union Mart's covering the main bases with the Stanley 0.47L Vacuum Flask. A small, rugged bottle that's easy to transport and take care of your daily beverage needs.
The K-Way Women's Pulse Trail Running Shoes offers sheer precision on the hills and rocky roads. Built for the mountains and perfect for unforgiving terrain. This is a reliable choice and fits the mould for any of the 11 trails at Klipriviersberg.
The Reserve is open to the public for free and no permit is required. Visitors can enjoy the reserve from sunrise to sunset seven days a week.

Cost: Free entry
Where: 129 Peggy Vera Rd, Kibler Park, Johannesburg South, 2091
Email: secretary@klipriviersberg.org.za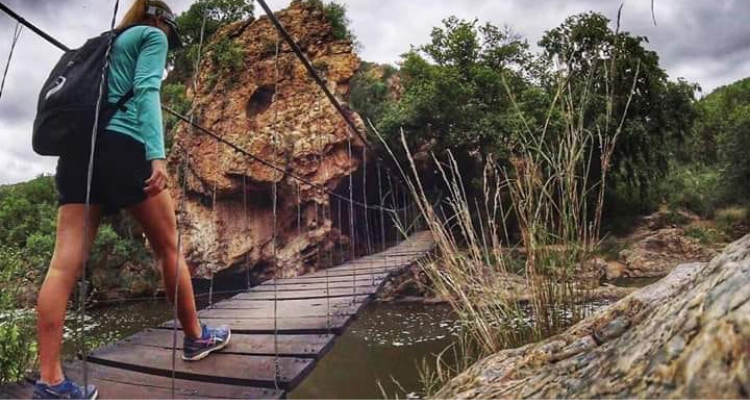 HENNOPS HIKING & MTB TRAILS
Hennops Hiking & Mtb Trails has an abundance of fun activities for all ages to explore while having a picnic or braai. Tailored for family time and a much-needed escape with friends out in nature – this destination makes the day out well worth it.
The trails are surrounded by beautiful mountains and tranquil ravines, and during the Summer season, it shines brightest. Hennops Hiking & Mtb Trails is great for braais and taking some r&r at various picnic spots after your hikes. The Dassie trail is 2,5km and the River trail 1,5km, allowing for fun brisk walks or jogging in a fantastic setting.
LK's Braai Set and Canvas Bag is a must for the braai master and has all the best tools from the grill to the gaslighter. An all in one set for the readymade braai facilities or an impromptu outdoor braai near camp.
The outdoor fire and dining table wouldn't be the same without LK's Flat Pot No. 1. The traditional potjiekos remains one of SA's favourites. LK's Flat Pot No. 1 can be used in an open fire, over warm coals, or on a stovetop – best for a wholesome meal for the camping group.

Cost: R100 Adult | R50 children | Student & Pensioner specials
Where: Rd R511, between Diepsloot and Hartbeespoort dam, Pretoria
Opening times: 9am to 5pm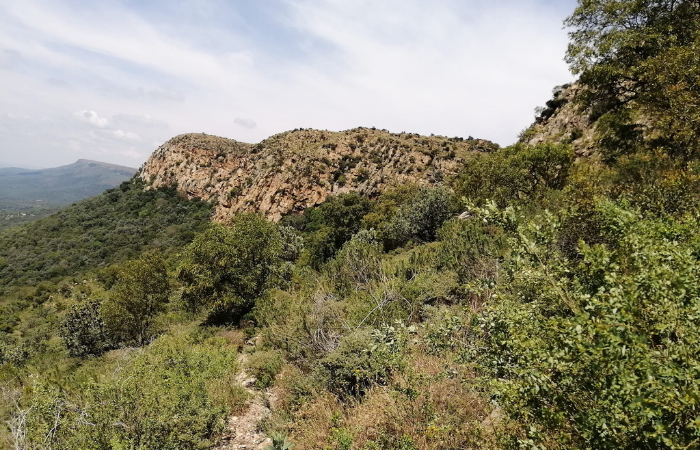 RUSTIG HIKING AND TRAILS
A top hiking area in the North West region, Rustig Hiking trails has vast mountains to explore. There are various grades available for casual hiking, and for the all-out adventurers.
Rustig is one of Gauteng's best trails that runs along the Magaliesburg Mountains. Scenic spots and towering viewpoints look over incredible views. It's a local favourite for any hiker who simply loves exploring the outdoors. There are various attractions ranging from the scenic Karee trail, which features easy to moderate inclines. Rustig Hiking trails are a must to try out this Summer.
Fitbit Charge 5 has all the tech you'll need! One of the latest models for efficient tracking along the trails. The Charge 5 detects that your heart rate is above or below your threshold, along with 20 Exercise modes and SmartTrack. Set personal goals and choose from twenty exercise modes for real-time stats.
K-Way Lite 40 Hiking Pack offers the best fit! An essential that merges the finest design for an outdoor backpack that is available on the market. K-Way has designed this to tackle any peak and valley in SA. The features include a padded back system for all-day back and shoulder comfort and support. Side compression straps and bungee loops are perfect for trekking pole attachment.

Cost: From R65 per adult
Where: Magalies, Portian 91 Plaas Hartebeesfontein Hekpoort, Hekpoort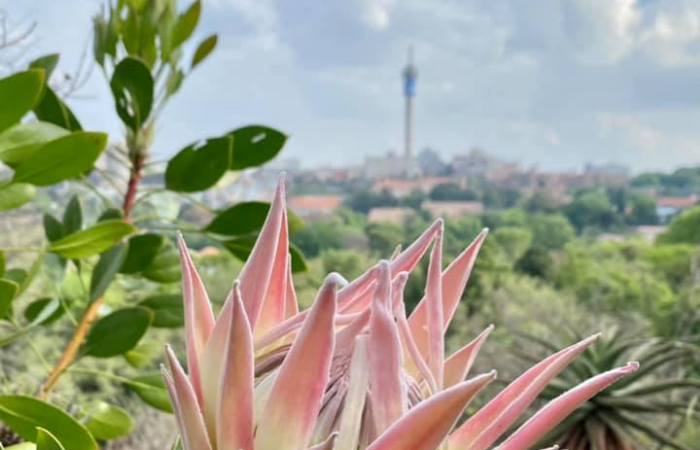 THE WILDS NATURE RESERVE
The Wilds Nature Reserve features some of the most outdoor fun nestled near the suburbs. The vantage points show clear views of the city and gorgeous walkways catering to all age groups. Home to a range of indigenous plants, waterfalls and dams – this is the best coupling between nature meets urban life.
Fitbit Inspire 2 is a great entry-level fitness tracker. A new and improved edition of the entry-level fitness tracker. It includes a free one-year subscription to Fitbit Premium. The features include a quick-release band, a more rounded case design and Active Zone Minutes. If you're getting started on your health and wellness journey or require a fitness tracker that suits your essential needs, this is the one you need to have.
The Wilds Nature Reserve is 100% dog-friendly. The Rogz Handsfree Lead Large is one of the many premium leashes offered to explore with your loyal companions. The Rogz range has a host of sizes suited for various breeds. It's a fantastic lineup tailored for canines, who can't leave home without you!

Cost: Various
Where: Region F, Zone 1, Houghton Drive, Houghton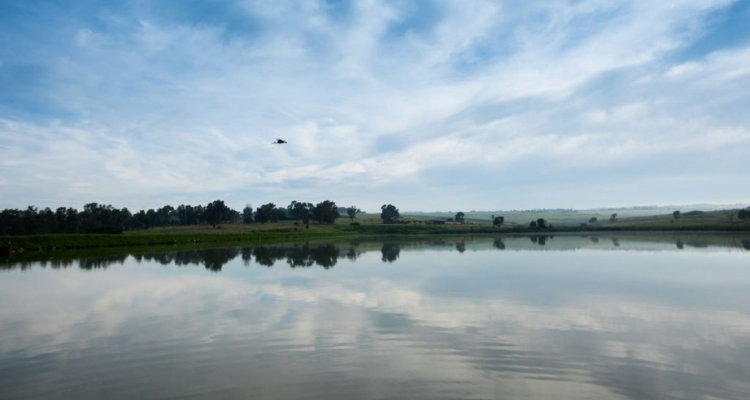 MODDERFONTEIN RESERVE
Modderfontein Reserve has a biodiverse setting riddled with amazing blooms and natural vegetation that is a breath of fresh air for botanical lovers. Situated very close to Sandton allows for a quick commute.
The reserve has a calming spirit shrouded with natural vegetation, greenery and truly burst with colour. One of the best locations within an urban environment that flourishes with flora! Modderfontein Reserve is a sanctuary near Sandton, perfect for a trail adventure and spotting some of the most beautiful natural attractions along the trails.
Daily permits are required for fishing, and anglers are bound to a strict catch and release policy – so if fishing is your thing, the spots at Long Lake are just perfect!
Rare Earth Zena Printed Pop Over Top – Rare Earth's range is flawless and in each department, they offer unique garments tailored for outdoor wear. The Printed Pop Over Top features a straight tunic fit with a rounded neckline, short wide sleeves and back pleat detail. The key factor for hiking is breathability in design, and Rare Earth ticks all boxes!
Cape Union Picnic Roll Up Rug – an anywhere, anytime picnic essential. A fantastic and easy to pack picnic tool that every camper should have. It's really well worth adding to the basket, and a brilliant item from Cape Union Mart that combines dew-resistant design with compact features.

Cost: R35 per adult | R20 per child under 12 | Additional Picnic rates
Where: Modderfontein Reserve, Arden Rd, (off Ardeer Rd), Modderfontein
Opening Times: 6am to 6pm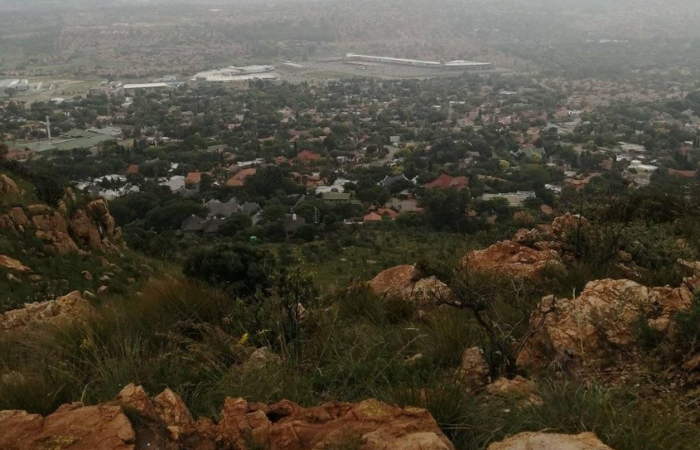 LITTLE FALLS RIDGE
This spot is simply great to tag along with friends. It's one of the best highlights in Roodepoort and offers towering sights overlooking the grand views.
Hikers have come across waterfall attractions that are a Summer spot nestled in the reserve. It's an amazing sightseeing trail with vantage points for pictures and just taking the open-air vibes. This location has great trails for easy walking and more moderate inclines.
The popular ones include the Loop 4.5km, Chamberlain and Bradley Trails. Little Falls Nature Reserve provides a fun Summer adventure for all ages.
Best for wet conditions and warmer climates: The Old Khaki Women's Callia Belted Shorts. The fit and fashionable outdoor wear that offers freedom to roam and comes in a range of sizes. A top pick for various hiking spots during the summertime and it looks great!
K-Way Elements Men's Safari Cargo Shorts features plenty of storage space, reinforced trademark K-Way design that never falls short in durability. For the rugged and casual trips outdoors and with increased abrasion resistance and an anti-insect finish.

Cost: Various
Where: 145 Galena Ave, Kloofendal, Roodepoort