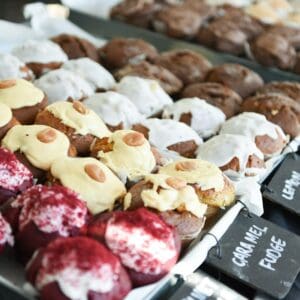 Irene Village Market is a firm favourite of locals thanks to its beautiful location and the fact that it offers a refreshing escape from the bustle of city life.
Situated under a rooftop of trees at The Big Red Barn in Olifantsfontein, this market is the perfect outing for a Saturday morning. Hosting more than 150 stalls with a variety of locally handmade arts and crafts, it provides a memorable outdoor shopping experience for everyone to enjoy!
A gathering of artists and patrons; crafters and collectors; home industries and connoisseurs from far and wide, Irene Village Market has also been named 'Best Market in Africa' by Getaway magazine on numerous occasions.
Live entertainment contributes to the relaxing but vibey atmosphere where you can sit back and enjoy extraordinary food from the deli. Local on-tap beer and gin are also on the menu and remember that pets are welcome, too.
When: The 1st and last Saturday of every month
Where: The Big Red Barn, 7 Nelson Rd, Olifantsfontein, Pretoria
Website: irenemarket.co.za
Email: info@irenemarket.co.za
Facebook: @irenevillagemarket
Instagram: @irenemarket