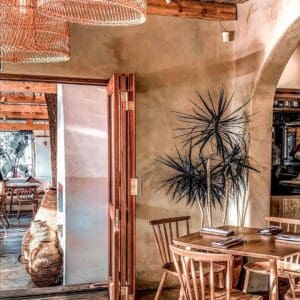 Kolonaki Greek Kouzina on 4th Avenue Parkhurst enjoys a solid reputation as one of Joburg's top Greek restaurants. The unique vibe of the restaurant is its take on Greek food with heavy Meditteranean influences that embody this philosophy in their moreish menu.
Their menu guides foodies through a selection of homemade dips and carefully selected meats and line-caught seafood. The dips are the place to start, before working your way through from the small plates to the larger share plates and mains. Their slow-cooked lamb served on a bed of roasted tomatoes is definitely worth a try.
The mood is relaxed with loads of natural light giving the space somewhat of a Mediterranean feel and the perfect place to have a heart-to-heart with friends over a stately meal.
Venue: 18 4th Avenue Cnr, 9th St, Parkhurst, Randburg
Times: Monday to Thursday, 11:30m to 11pm; Friday & Saturday, 11:30am till late; Sunday, 11:30 to 10:30pm
Website: kolonaki.co.za
Email: info@kolonaki.co.za
Tel: 081 524 2918
Facebook: @kolonakion4th
Instagram: @kolonaki_on4th