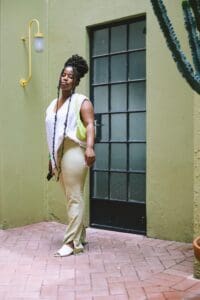 99 Juta Street is a design-focused development in Braamfontein that is home to various events and exhibitions.
99 Juta is the collaborative vision of Play Braamfontein and product designers Dokter and Misses. After going global in recent years, and featuring in the Vitra Design Museum, Dokter And Misses started to outgrow their space at 68 Juta. They also wanted ownership of an area that they had been such an integral part of for almost 10 years.
This space is strategically situated close to the Gautrain, major circulation routes and local amenities. Architects Local Studio headed up the refurbishment with interiors and fittings designed by Dokter and Misses, whose showroom occupies one half of the first floor.
99 is also home to local product designers Joe Paine, Mash.T Design Studio, Monique Vee and The Urbanative. Alongside these established creatives, there is a programme of design-centric pop-ups.
Events hosted here include artistic showcases, design and social events.
Where: 99 Juta St, Braamfontein, Johannesburg
Tel: 072 687 2778
Email: 99jutastreet@gmail.com
Website: www.playbraamfontein.co.za
Facebook: @99Juta 
Instagram: @99juta