A brand new year is upon us, so why not start the way you mean to continue by putting yourself and your wellbeing first? We've rounded up some of the best offerings in and around Jozi where you can make yourself a priority with this guide to 'Me Time' in the city.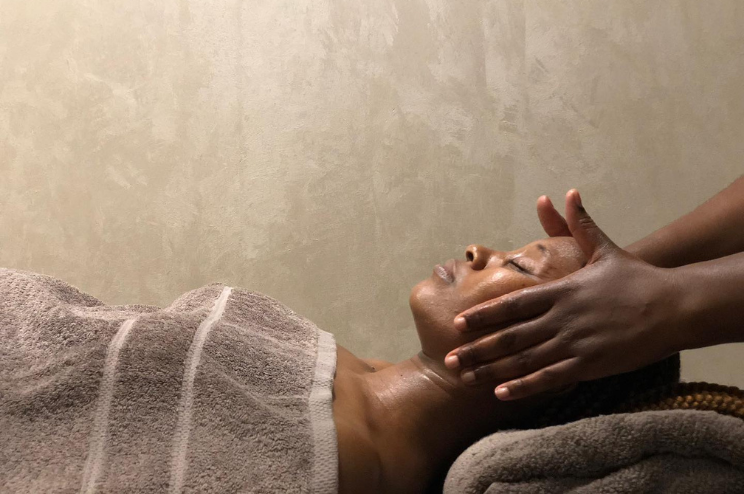 You deserve some Me Time that leaves you feeling happy, rejuvenated and ready to take on a new year! One great place to start is with an experience that leaves you feeling pampered after a special spa day just for you.
Step into the Saxon Spa, an oasis nestled in unique surroundings. Cascading water features, a signature fireplace and influences of copper and Himalayan salts set the backdrop for a restful journey. This metropolitan spa offers holistic disciplines of a spa journey, giving guests time to rediscover a healthy and discerning lifestyle.
All treatments will begin with a mindfulness exercise with your Spa therapist. From the healing cleansing of the Hammam to therapeutic vibrations of the Signature Sound Therapy, to the stress-relieving Rasul Spa Ritual, the Saxon Spa's Signature Therapies are a unique collection of the ultimate rejuvenating journeys. These holistic Signature Therapies will engage all of your senses and restore balance to your mind, body and spirit.
Browse the extensive range of spa packages that Saxon offers here!
When: Email them for availability
Where: The Saxon, 36 Saxon Rd, Sandhurst, Johannesburg
Website: www.saxon.co.za | Email: spa@saxon.co.za | Tel: 087 375 7777
Facebook: @TheSaxonHotel | Instagram: @thesaxonhotel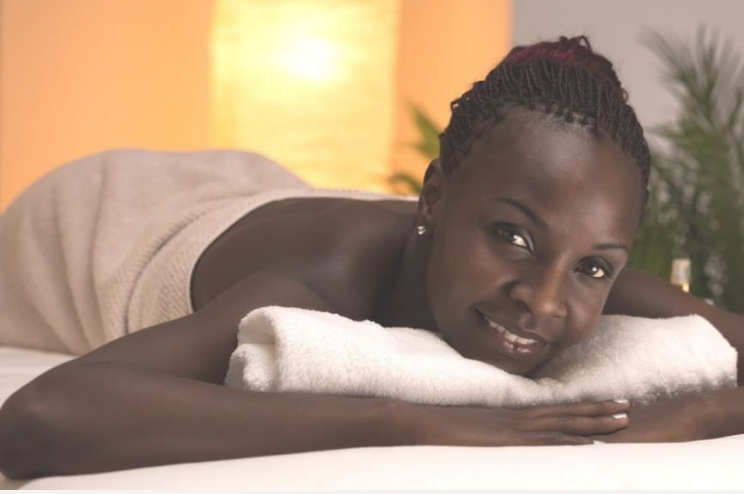 When you look good, you automatically start to feel good as well. Give yourself the gift of confidence with the help of Beauty Professionals' expert cosmetic offerings, one of the leading names in the beauty industry!
Beauty Professionals is led by Colleen Matus-Serebro, one of the most highly recognised and qualified therapists with 40 years of experience in the South African beauty profession. Colleen is a qualified teacher of beauty therapy and trains her therapists to be the best in the field.
This company comes recommended by medical and dermatology professionals for their expert treatments of acne, milia, skin brightening and pigmentation. The staff can reduce and shrink the appearance of enlarged pores with permanent results.
All facial and skin therapy treatments are personalised and highly effective to suit the client's needs and budget, and their range of facial treatments, hot stone massages and reflexology treatments are recommended!
Browse their full range of treatments here.
When: Mondays to Saturdays, 8am to 5pm
Where: 8 Yaron Ave, Victory Park, Johannesburg
Website: www.beautyprofessionals.co.za| Email: info@beautyprofessionals.co.za | Tel: 011 888 6263 / Whatsapp 078 423 3767
Facebook: @BeautyProfessionals.salon | Instagram: @beautyprofessionalsjhb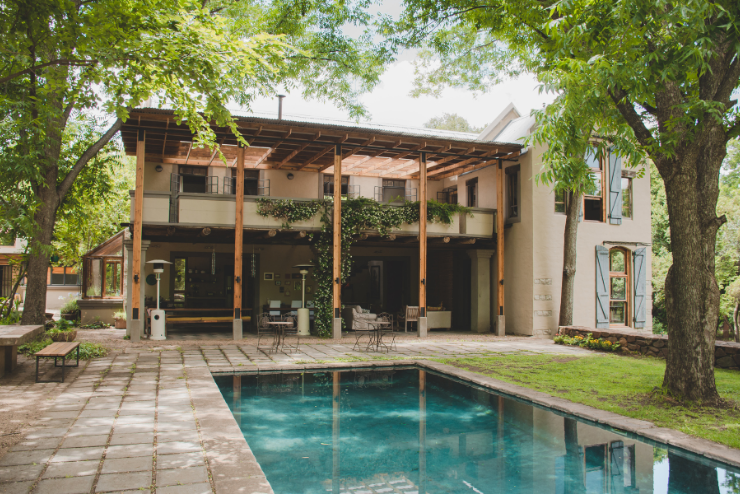 Melody Hill Retreat is a two-hectare country estate set in a secluded pecan-nut orchard, on the banks of the Magalies River, where you can go to escape the hustle and bustle of the city and find your centre again.
Melody Hill offers a peaceful and tranquil setting for mind, body and soul integration. Total harmonious relaxation for the body, mind and spirit. Melody Hill has four venues, a large villa, a smaller villa and two cottages. The venues can be booked separately or used in conjunction.
The grounds and facilities include a studio, swimming pool, labyrinth, river, orchard, dam, vegetable gardens and beautiful buildings, designed and built with love and passion over 25 years.
Spend time loving your body inside their specially-created yoga studio (complete with fireplace!), wander along the labyrinth on-site, explore the nearby koppie on scenic walks and refuel your body with the delicious, vegetarian delights created by on-site chef Cleo.
Individuals, families and corporate groups are welcome!
Where: 16 Seekoeihoek Rd, Magaliesburg, Gauteng
Website: www.melodyhillretreat.co.za | Email: bookings@melodyhillretreat.co.za | Tel: 083 501 8406
Facebook: Melody Hill Yoga Retreat | Instagram: @melodyhillretreat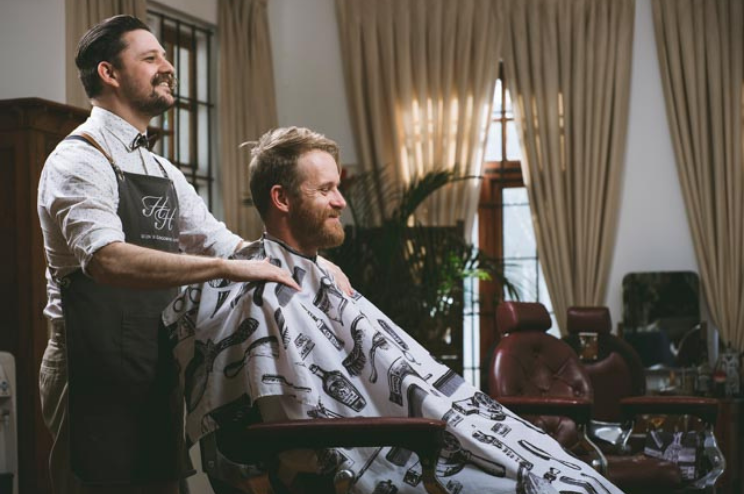 Me Time is not just for women, the boys deserve to be pampered, too! That's why we have to mention Hines & Harley located in Parktown North.
Hines & Harley is Jared Hines' dream come true. With more than a decade's experience in the spa industry – in South Africa and abroad – he had long been looking for a place where men can be pampered, not as an afterthought but as the salon's focus. When he couldn't find such a place, he created his own.
The Hines & Harley philosophy is all about the experience before, during and after the treatment. With staff that are the ultimate professionals, this award-winning establishment will provide the kind of service that keeps visitors coming back for more!
Treatments available include barbering, salon treatments such as facials and cut-throat shaves, waxing and a range of massages to meet every need.
And if you're looking for gift ideas for that special man in your life, make sure to check out their available range of packages.
When: Monday to Thursday, 10am to 7pm | Friday, 9am to 7pm | Saturday, 9am to 4pm | Sundays closed
Where: 25 7th Ave, Parktown North, Johannesburg
Website: hinesandharley.co.za | Email: info@hinesandharley.co.za | Tel: 079 417 1424
Facebook: @hinesandharley | Instagram: @hinesandharley
Since 2000, @Will Hairdressing has been one of the top hairdresser shops in the Menlopark area — and there's a reason why customers always come back!
Need a new look, fresh style, or simply a cleanup to make you look and feel your best? At @Will Hairdressing, expert hairdresser Will Breedt has got you covered. Whether you've got curly, thick hair, straight thin hair, or a mix of something in between, he knows how to deliver a new, gorgeous look. If you're looking for a brand new style, a range of hair care treatments or even a blowout blow dry, this salon has everything you need and more.
Visit this independent salon for professional service combined with a friendly atmosphere.
When: Tuesday to Friday, 9am to 6pm | Saturday, 8am to 3pm | Closed on Sundays
Where: No 23, 18th St, Menlopark, Pretoria
Website: wbreedt.wixsite.com/willhairdressing | Email: willbreedt0@gmail.com | Tel: 012 460 8851
Facebook: @willhairdressing | Instagram: @at_will_hairdressing_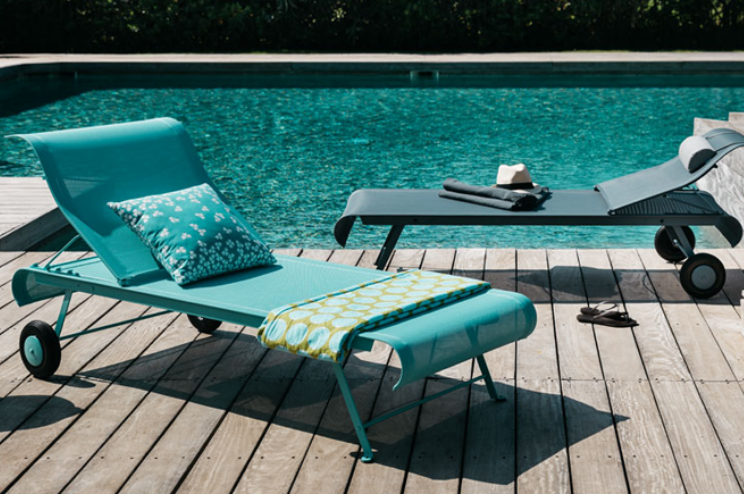 Me time isn't something you should have to leave the house for, but rather something you should get to enjoy in the comfort of your own home! So why not create your very own escape in the back garden.
Plaisir du Jardin is your one-stop shop for all boutique-style outdoor furniture, decor and more and is French for "The pleasure of the Garden" – which is something we can all strive to enjoy a little bit more in everyday life.
Opened in 1980, they offer an extensive range of outdoor and patio furniture, from full lounge suites to wooden deck chairs, as well as umbrellas, children's furniture, Terracotta pots and so much more.
Their knowledgeable and friendly staff make sure to source only the best quality products and are always conscious of the environment and natural resources. Plaisir Du Jardin is proud to work with manufacturers that have a keen environmental approach and who are always upgrading, not only their designs but their environmental awareness.
When: Monday to Saturday, 9am to 5pm | Sunday closed
Where: Cnr William Nicole Dr and Clonmore Dr, Bryanston, Johannesburg
Website: plaisirdujardin.co.za | Email: bryanston@plaisirdujardin.co.za | Tel: 011 706 6655
Facebook: @plaisirdujardinsa | Instagram: @pdj_sa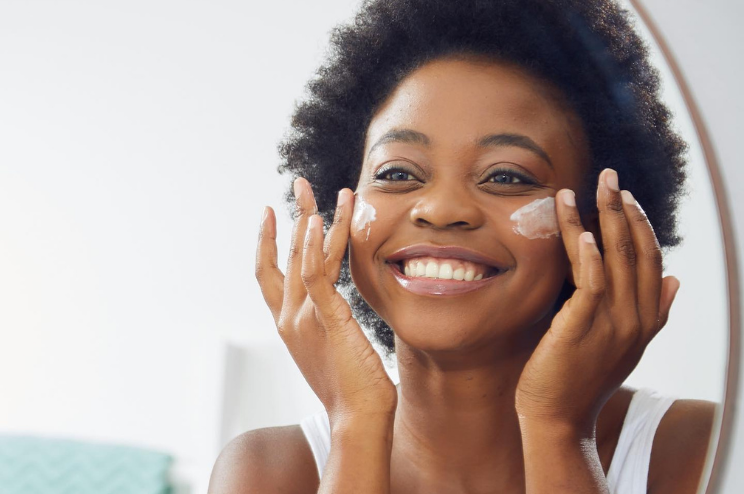 Caring for your skin in the South African climate isn't always easy, but with African Extracts, the perfect skincare routine is both effortless and affordable for everyday me time!
African Extracts skincare was started in 2002 by Cape Town entrepreneur Rob Tiffin. Recognising the health benefits of the Rooibos tea he loves, Rob led the development of a quality, affordable skin-care range based on this unique indigenous plant extract.
Rooibos grows naturally only in the Cederberg mountain region of the Western Cape and has powerful antioxidants and minerals to boost the skin's natural defenses against environmental factors. This makes it ideal for South African skins and our climate.
While the classic range is still the most popular, there are also a number of other products to choose from (including for problem skin and anti-ageing) as well as body products and facial wipes. And if you're not sure which range you need, be sure to take their handy online quiz to figure out what products are right for you!
This brand is also sustainably sourced, cruelty free and suitable for vegetarians.
When: See their list of stockists country-wide
Where: 10 Industry Rd, Paarden Eiland, Cape Town
Website: africanextracts.com | Email: info@africanextracts.com | Tel: 021 514 3100
Facebook: @africanextractsrooibos | Instagram: @africanextract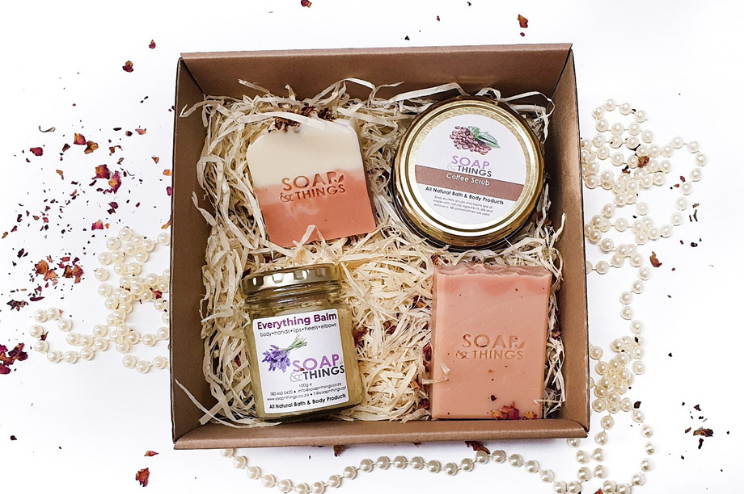 Soap 'n' Things is the home of natural soap and skincare products that make every washing experience me time!
This Cape Town creation is a small home-run business specialising in crafting artisanal, handmade and completely natural bath and body products. The labels include all the ingredients that are used and are listed in simple English terms.
Created with the belief that natural products, made with as few ingredients as possible that are transparent and unambiguous build an understanding of what goes onto our skin as well as our loved ones', and ultimately, back into our environment.
With products ranging from shampoo, cleaning products, a men's range and a baby range, this brand is also guilt-free as it is cruelty-free, all-natural and palm oil-free.
When: Online
Where: Kuilsrivier, Cape Town
Website: www.soapnthings.co.za | Email: info@soapnthings.co.za | Tel: 021 906 3050
Facebook: @soapnthings.cpt | Instagram: @soapnthings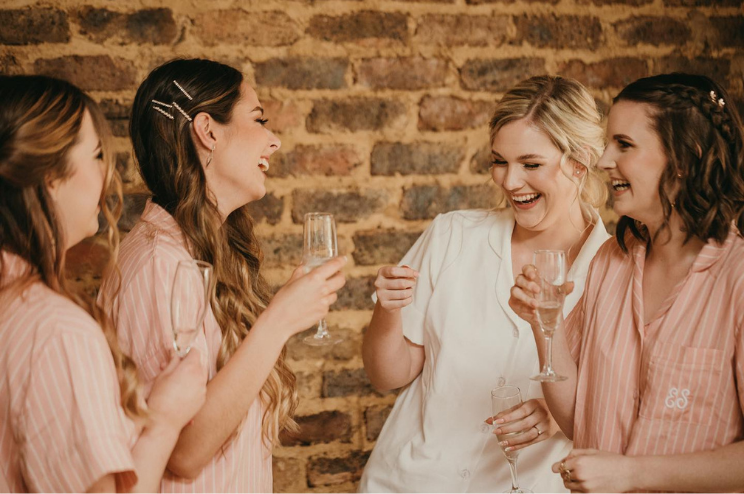 A good night's sleep will help you be the best you possible, but restful doesn't mean boring!
Lilies and Lust was first founded in 2017 when owner and director Rebecca Harrison felt a pull to produce exceptional quality sleepwear at an affordable price while providing superior service, specifically with brides and bridesmaids in mind. Whatever you want it for, this company has exactly what you need to sleep sound and stylishly!
All pajamas and gowns are locally manufactured with fabric handpicked in a range of beautiful colours and prints. Aside from their awesome selection of sleepwear and maternity wear, you can also custom design your own products.
All Lilies and Lust items, including their slippers, come with the option of embroidery at a small additional cost for that extra personal feel.
Where: Online
Website: liliesandlust.co.za | Email: hello@liliesandlust.co.za | Tel: 084 220 0296
Facebook: @liliesandlust | Instagram: @liliesandlust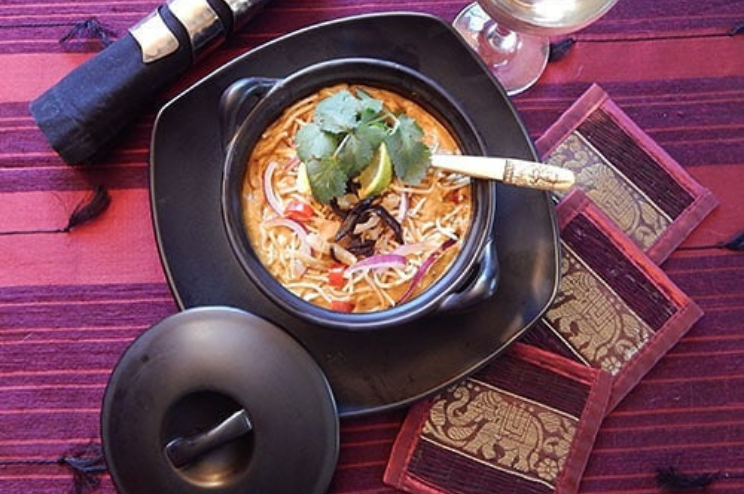 Food is fuel, but just because it's necessary doesn't mean it can't be fun! This next pick is a great chance to explore the world of Thai cuisine and learn how to create dishes that will delight others as well as yourself.
The Pretoria-based Sawadee Thai Cooking Classes was launched in November 2017 and has become increasingly popular in Gauteng with people who are looking for an unusual, interesting and fun activity. After spending 14 years in Thailand honing her culinary skills, founder Pinki Wessels decided to start passing on her expertise to other keen cooks who wish to learn.
The school offers groups and individuals the opportunity to cook authentic Thai dishes in an idyllic garden setting. Sawadee's Thai cooking classes are also great for team building and special events which can be customised according to specific needs.
The menu has been designed to accommodate vegetarians, vegans and meat-eaters alike.
When: Wednesday and Saturday 10am to 1pm | Wednesday and Friday 6pm to 9pm
Where: 157A Van Riebeeck Ave, Pretoria, Gauteng
Website: www.thaicookingclasses.net | Email: pinkiwessels@gmail.com | Tel: 064 966 7286
Facebook: @SawadeeThaiCookingClasses | Instagram: @sawadee_cooking
Express yourself and your own style by learning to design and create jewellery that's one-of-a-kind and perfect for you!
The Jewellery school, run by Liz Loubser of Studio Loubser, offers classes for beginners as well as advanced students. Design and various jewellery making skills and techniques are taught, enabling students to create their own unique jewellery pieces. Along with the manufacturing classes, the school also offers jewellery specific drawing classes on a Wednesday morning.
Create that perfect ring, necklace or earrings for yourself using beautiful metals, precious and semi-precious stones and even find ways to incorporate interesting found objects!
A big school highlight includes the student shows where students' work is exhibited at Tinsel gallery (situated on the same premises). Classes run mornings, afternoons and evenings during weekdays.
When:Monday 8.30am to 12:00pm, and 2.30pm to 5.30pm | Tuesday 8.30am to 12pm and 5pm to 8pm | Thursday 8.30am to 12pm and 1pm-4pm and 5pm-8pm | Saturday 08:30-11:30 | Jewellery drawing: Wednesday 9am to 11am
Where: 11 Cecilia Ave, Risidale, Johannesburg
Website: www.thejewelleryschool.org | Email: liz@lizloubser.com | Tel: 011 782 4051
Facebook: Studio Loubser | Instagram: @studioloubser