With romance in the air this time of year, we've composed a list of fun and unique date ideas that won't break the bank. Whether you are looking for an activity to do on a first date to break the ice or just want to be spontaneous and impress your partner with something different, you're sure to find something that piques your interest.

Joburg's most vibrant circus fitness company is running a unique Valentine's performance over three days. Six aerialists jump through hoops and flick their way with a creative show about awkward first dates, star-crossed lovers, and meant-to-be's.  
The CIRK is a performance and fitness training company boasting a beautiful state-of-the-art venue in Fairland Walk, Randb. They specialise in all things circus – from classes and performing to gear sales and online fitness training. Picnic Baskets are also available for preorder starting from R340 for 2.
Cost: R200pp, or R350 per couple, or R550 per VIP couple (includes front row picnic blanket, welcome drink & decadent treat). Book here
When: Friday, 11 February to Sunday, 13 February, at 7pm. Sunday show starts at 2pm
Where: Fairland Walk Shopping Centre, Randburg
Website: thecirk.co.za | Email: info@cirk.co.za | Tel: 072 510 3818
Facebook: @thecirk | Instagram: @the_cirk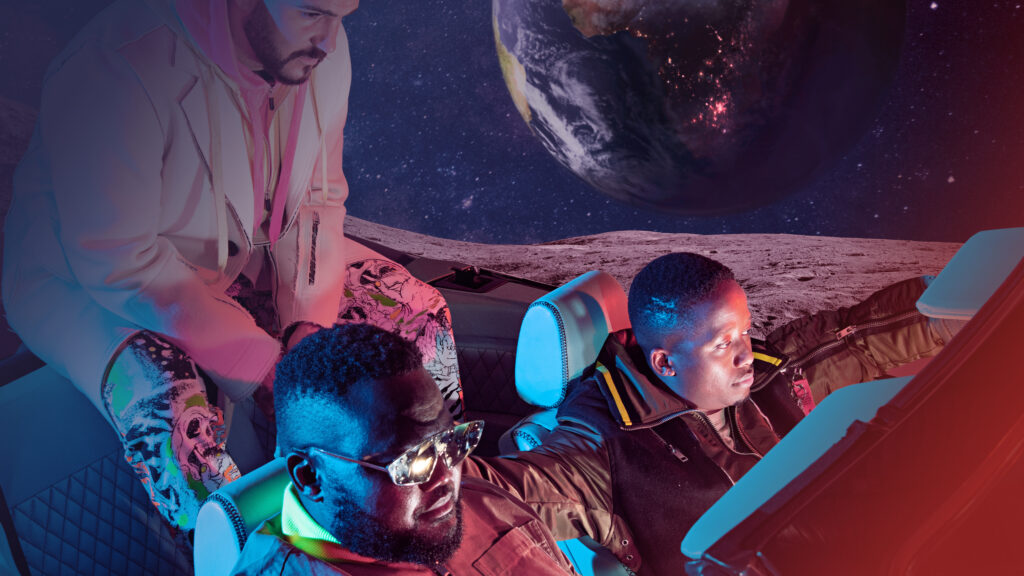 Nelson Mandela Square presents a series of live music performances by local artists, every Saturday and Sunday evening, starting this Valentine's weekend.
Acts include Lolo Rollins Duo, Kyle September, Beyond Africa, Cathy Del Mei, Hayley C, and other local artists, with a special performance by popular act Mi Casa scheduled for Valentine's Day, Garth Taylor on Saturday, and Boki Ntsime on Sunday.
The live shows entertain passers-by, and those dining at one of the square's many restaurants including Tang, Pappas on the Qure, Tashas, Cilantro's, The Bigmouth, Hard Rock Café, Trumps, Grillhouse, The Butcher Shop and Grill, Pappas as well as the recently opened The Raj and many others.
Cost: Free entrance
When: From 12 February to 13 March. Saturdays and Sundays, from 6pm to 8pm. Mi Casa, 14 February at 6pm
Where: Nelson Mandela Square, Sandton
Website: nelsonmandelasquare.co.za | Email: socialnelson@cwexcellerate.com | Tel: 011 217 6000
Facebook: @nelsonmandelasquare | Instagram: @nelsonmandelasquare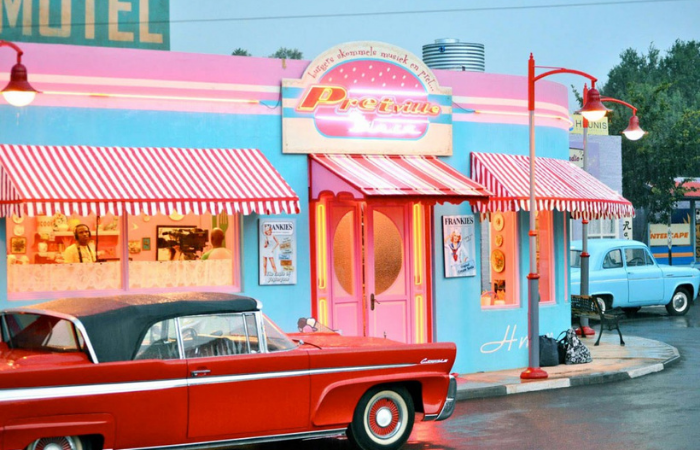 Pretville is the set of the movie of the same name that is open for the public to come and live out their 50's fantasies!
From the colourful buildings, old-fashioned diner, and antique cars, visiting Pretville is like stepping back in time. You can walk around taking pictures in the fun, energy-filled town or sit and have a milkshake and burger at the old-timey diner.
The entrance fee includes tickets to the movie itself with music by internationally acclaimed composer and songwriter Machiel Roets. You can fully immerse yourself in the 50's energy with music ranging from rock 'n roll to doo-wop with all the charm and romance of films like Grease and Hairspray.
Pretville is open every weekend Saturday, Sunday, and Public Holidays for you and your date to come and have some old-school fun.
Cost: Entrance fees, Adult – R100pp; Child – R50pp (2-12)
When: Saturdays and Sundays: 8am to 4.30pm
Where: Plot 305 of 204 Rietfontein AH, South Africa
Website: pretville.co.za | Email: pret@pretville.co.za | Tel: 083 266 8567
Facebook: @PretvilleHartbeespoort | Instagram: @pretville_town_harties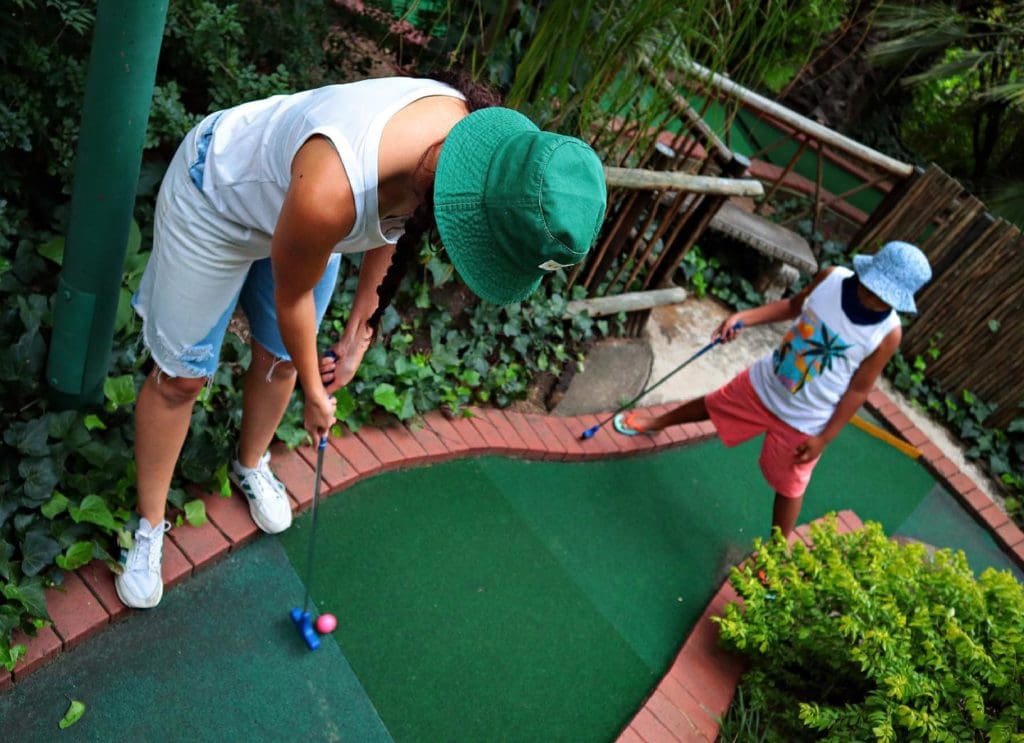 Experience the challenge of Adventure Golf in tranquil surroundings with caves, water features, magnificent greens as well as professionally laid-out putting courses.
Adventure Golf is a family-run business that brings the ultimate putt-putt experience at each of their four venues in Stoneridge, Randburg, Hillfox and Fourways. Each of the venues boasts with well-maintained courses are well maintained and hands-on staff to make sure our experience is effortless.
All venues form ideal places to entertain clients, team building activities or kids birthday parties.
Cost: R110 Adults | R90 Scholars | R70 Under 7s & Pensioners
When: Sun to Thurs 9am to 8pm | Fri & Sat 9am to 10pm
Where: Randburg, Fourways, Stoneridge and Hillfox. Refer here for addresses
Website: adventuregolf.co.za | Email: info@adventuregolf.co.za | Tel: 010 442 9600
Facebook: @adventuregolfrsa | Instagram: @adventuregolf_sa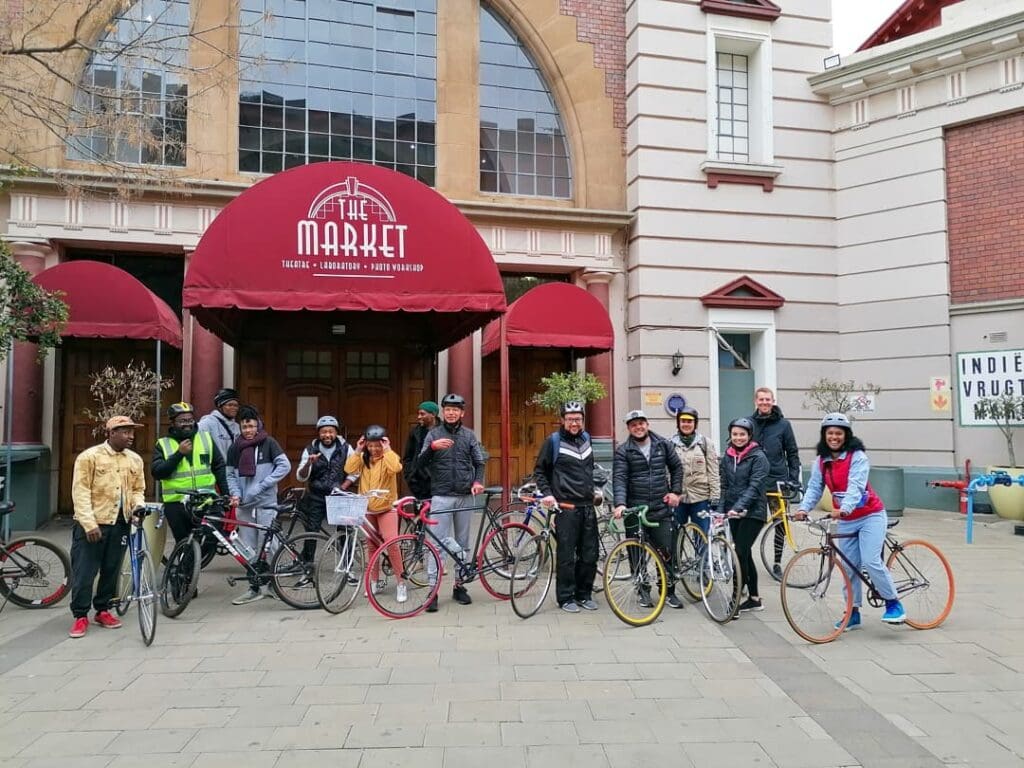 Mangrove in Braam is our go-to for great and budget-friendly social and cultural experiences in Joburg. They've got a slew of exciting monthly events at the restaurant which we'll keep you updated on. Taking place every Sunday is the Mangrove Sunday Bike Ride, a social cycling tour taking keen riders through various sites in Jozi.
The cycling session wraps up at the restaurant with a brunch experience to refuel after your ride. You'll find quite a few breakfast faves on the menu, from classic o to fresh bakes and the tried and trusted Eggs Benny. Our recommendation is the Shaka Shakshuka, which is the eatery's unique twist on Spanish Eggs – baked eggs on a tomato relish with wilted mfino (pumpkin leaves), fresh salsa, and flatbread.
Booking is essential to secure your space.
Cost: R150pp for bike rental, brunch, and coffee for your own account. Bookings must be confirmed by Saturday midday
When: Sundays. Coffee at 9:15am, ride departs at 9:30 and ends at 11:am
Where: Mangrove, Corner Smit Streeet and 2 De Beer Street, Braamfontein
Website: mangrove.co.za | Email: info@mangrove.co.za | Tel: 062 237 6550
Facebook: @mangrovejoburg | Instagram: @mangrovejoburg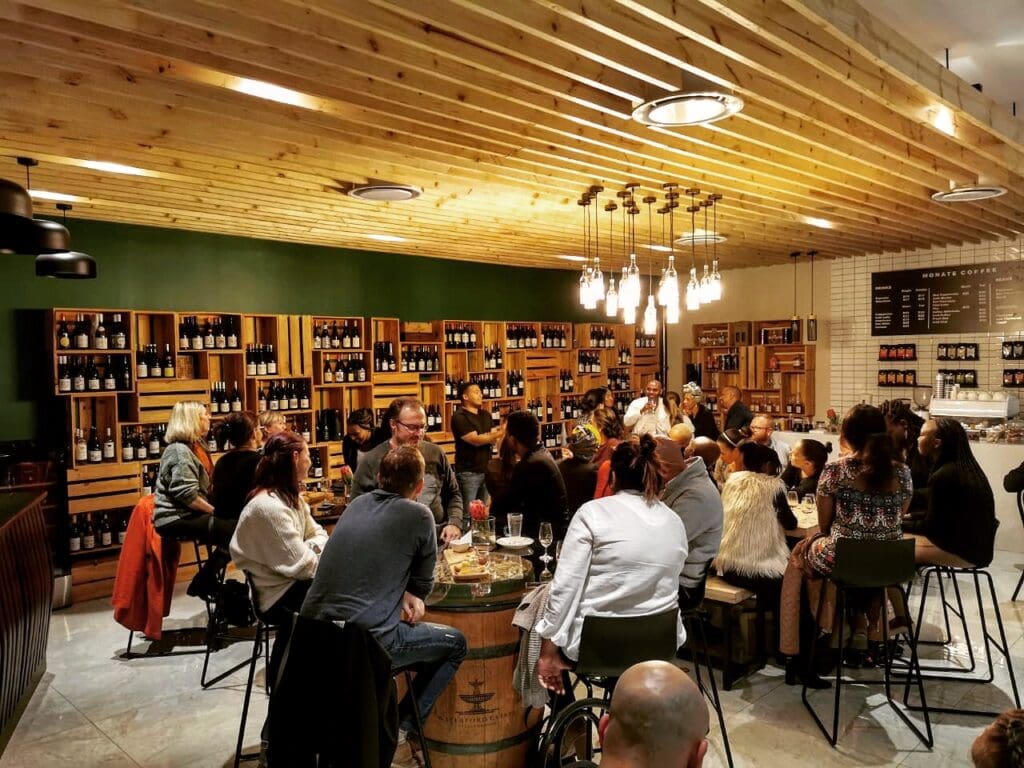 Based in Fourways, Eighteen13 Wine Shop and Tasting Room is passionately growing wine tourism in South Africa through its tailor-made, world-class wine offerings. The Eighteen13 team has a passion for wine, and strives to be known as the wine experts of South Africa.
Eighteen13 bring the Cape Winelands to Johannesburg through daily wine tastings and weekly wine classes. The aim is to provide enough information, without the pretentious elements wine sometimes brings along with it. Instead, they want clients to have a fun, relaxed experience.
Their wine selection is the best boutique, non-commercial wines South Africa has to offer and products are priced to allow the consumer to hold on to a luxury experience that will not break the bank.
Tastings can be booked is 24 hours in advance on their website although do note that walk-ins are not accepted.
Cost: Tasting sessions start from R100pp
When: Monday to Saturday 10am to 7pm | Sunday 10am to 3pm
Where: Cedar Square, Cnr Cedar & Willow Rds, Fourways, Johannesburg
Website: eighteen13.co.za | Email: cezanne@eighteen13.co.za
Facebook: @Eighteen13Boutique | Instagram: @eighteen13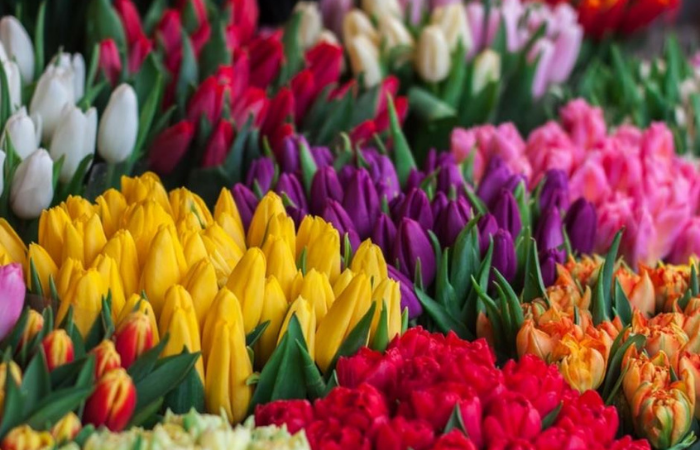 What is more romantic than a date strolling through a colorful and vibrant flower market, hand in hand with that special someone? With over 600 flower growers and florists, Multiflora is the largest flower auction house in Africa.
With a variety of flower and gifts stores to walk through and an enormous range of fresh flowers to smell and buy, they have flowers to meet everyone's taste!  Their friendly store owners and staff will make it their number one priority to give you the most stunning flowers to impress your date. You can even sit down and have a cup of coffee or a light snack at The Flower Cup inside Grandiflora.
At least 80% of the flowers on auction at Multiflora are grown within 300km of Johannesburg so you are supporting local as well.
When: Monday to Friday: to Saturdays: to Sundays: Closed
Where: Multiflora Building, Cnr Fig Place &, Vickers Rd, City Deep, Johannesburg
Website: multiflora.co.za | Email: info@multiflora.co.za | Tel: 011 613 4011
Facebook: @multifloraSA | Instagram: @multiflora_za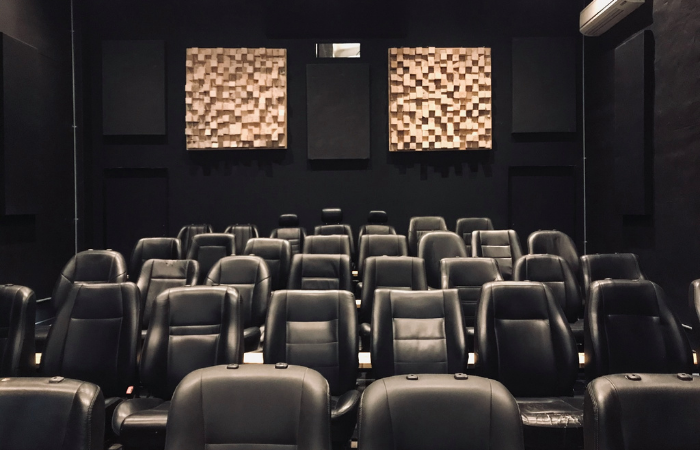 The Bioscope has proudly been Johannesburg's independent cinema for the last 10 years and is a great alternative to your traditional movie night date.
With only 47 seats in the cinema making it more cozy and intimate and the majority of what they screen being different from what you would find at a big commercial cinema, it's a unique night out. You can even grab a pizza to enjoy as you watch!
And sometimes they don't even show movies, you could enjoy some stand-up comedy, live music or improv comedy on your next date night.  You can even take part in one of their unique signature events like DumplingBox Cinema, Ugly Cry Night, Sing-Alongs, anniversary screenings, and more.
The Bioscope Café specialises in pizza and toasted panini sandwiches, slush puppies and coffee. All of their food and drink can be enjoyed inside the cinema.
Cost: Movie tickets, R150pp
When: Monday to Tuesday: 10am to 4pm | Wednesday to Thursday: 10am to 9pm | Friday to Saturday: 9am to 9pm | Sunday: 9am to 6pm
Where: 44 Stanley Avenue, Milpark
Website: thebioscope.co.za | Email: info@thebioscope.co.za | Tel: 061 900 4457
Facebook: @thebioscopecinema | Instagram: @thebioscope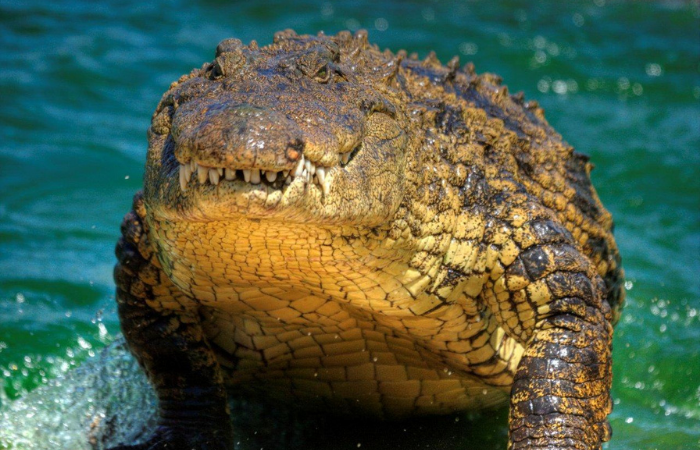 Want a bit of adrenaline on your next date? Why not visit Croc City where you can explore the park and even interact with a baby crocodile and other reptiles.
All interactions are assisted by a professional guide who will be on hand to answer any questions and provide information about the reptiles you are up close and personal with. These provide fantastic photo opportunities so you can build some unique memories with your date.
The zip line experience is an exciting adventure where visitors fly 150 meters in distance and five meters above the ground over the crocodiles!
During the week interactions take place every hour and feeding times on Saturdays and Sundays are from 12:00 during the guided tours. And when you're done enjoying the animals you can enjoy an amazing pizza at their restaurant.
Cost: Croc City entrance fees Adult – R100pp; Child – R70 | Flyover zipline fees: Adult/Child: R100pp
When: Monday to Sunday: 9.30am to 4.30pm
Where: Corner of Cedar & R114, Nietgedacht 535, Chartwell AH
Website: croccity.co.za | Email: info@croccity.co.za | Tel: 083 321 1016
Facebook: @croccity  | Instagram: @croccity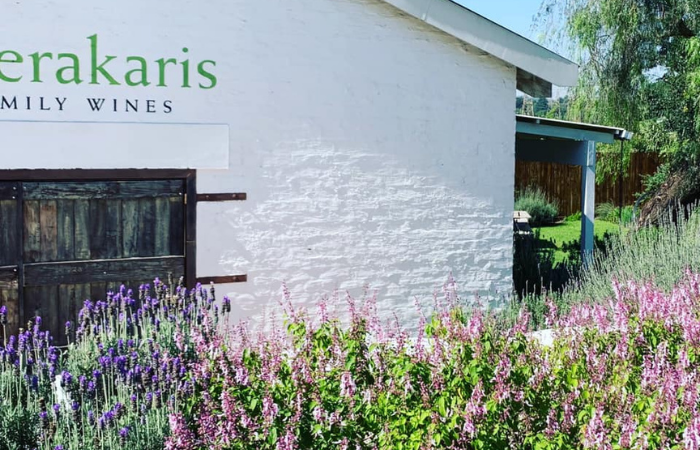 Gerakaris Family Wines is a boutique winery founded in 2009 by Kath Gerakaris in the heart of Craighall Park.
You can sit in the winery garden as you taste the five wines they have on offer,  all produced from grapes sourced from a single farm in the Swartland, Western Cape. The business aims to be a holistic wine enterprise focussing on winemaking in Jozi with the grapes being pressed, fermented, aged and bottled on the premises.
The small, private garden allows not only for an intimate setting for your date but for the Gerakaris family to chat to everyone about what they do. It does however mean weekends get busy and you need to make a booking ahead of time. They also serve a cheese board designed to match their wines, show-casing four South African cheese producers, and bowls of Cape Olives.
Cost: They offer a tasting of 5 wines at R100pp
When: Wednesday to Friday: 12:30pm to 5pm | Saturday: 11am to 4pm |Sunday: 11am to 2pm
Where: REEA Complex, Marlborough Avenue 2196 Craighall Park, South Africa
Website: gerakaris.co.za | Email: info@gerakaris.co.za | Tel: 072 638 7636
Facebook: @gerakariswines | Instagram: @gerakariswines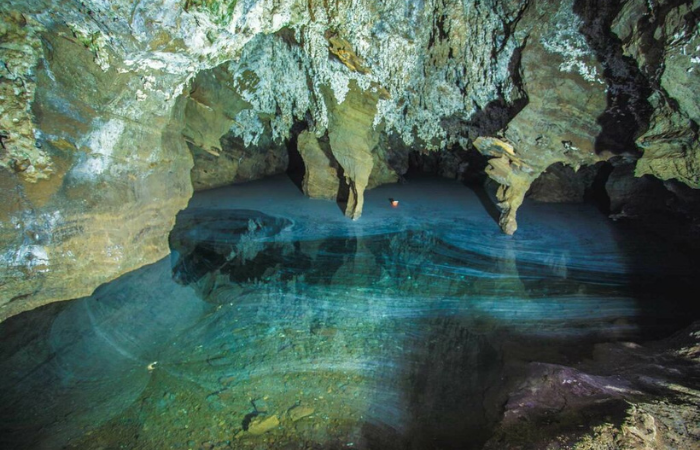 A mere 45 minutes drive from Johannesburg, is Maropeng – the " place of our origins' – the Visitor Centre to South Africa's fascinating World Heritage Site – the Cradle of Humankind.
The Cradle of Humankind Visitor Centre offers an ideal escape from the hustle and bustle of the city with its panoramic surroundings and breathtaking views of the Magaliesberg Mountains. Not only is its beauty a great setting for a date, but there is so much to explore and discuss throughout.
Embark on a fascinating journey back in time to the very beginning of the origin of our species by exploring the Sterkfontein Caves where scientists have discovered many hominid and other animal fossils, dating back more than 4-million years. Or take a journey of discovery to the place where humanity's collective umbilical cord lies buried at the award-winning Maropeng exhibition which focuses on the development of humans and our ancestors over the past few million years.
Cost: Entrance fees. Maropeng: Adult – R100pp; Child under 6 – Free | Sterkfontein Caves: Adult – R100pp; Child under 6 – Free. Book here
When: Maropeng: Saturdays, Sunday and Public Holiday's: 9am to 4:30pm | Sterkfontein Caves: Monday to Sunday: 9am to 4pm
Where: The Cradle of Humankind Visitor Centre, R400, Mogale City, South Africa
Website: maropeng.co.za | Email: info@maropeng.co.za | Tel: 014 577 9000
Facebook: @maropengsa | Instagram: @maropengsa