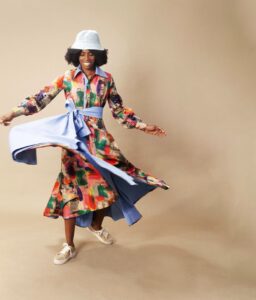 For over 17 years, Design Indaba have its finger on the pulse when it comes to showcasing and supporting South African creative talent. The Class of 2022 spotlighting Emerging Creatives in fashion, art, and design is no exception.
The Emerging Creatives programme is designed to hone talent and provide participants with strategies to take their work to the next level and into the market. This once-in-a-lifetime opportunity has helped launch the careers of celebrated and some of our vibrant young designers such as Laduma Ngxokolo (MAXHOSA), Thebe Magugu, Daniel Ting Chong, and Renée Rossouw. 
This year's selection is chaired by curators Lukhanyo Mdingi (LVMH Prize finalist) and  Ditiro Mashigo – both well-known fashion designers who also happen to be former Emerging Creatives themselves. 
Forty gifted youngsters have been selected from more than 380 entries to participate in South Africa's most prestigious creative developmental programme. 
'We are delighted to continue our annual support for our country's young creatives, particularly in a constrained pandemic environment,' says Design Indaba founder Ravi Naidoo.
The Class of 2022 benefits from masterclass sessions with international and local experts, like UK-based Artsthread, documentary video sessions, and dedicated personal profiles on designindaba.com.
To view the full Class of 2022, see here.