Nothing will make your love smile like the perfect gift, picked out with them in mind for that special occasion! But if you're still looking for gift-spiration or want something extra unique and local, we've put together some of the most awesome gift ideas available in the city.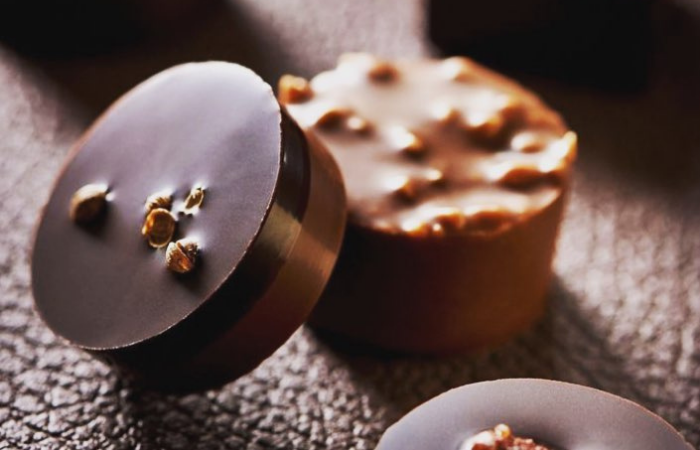 Chocolates are a classic and beloved romantic gift, and one Jozi company offers a range of delicious, artisanal sweet selections that are sure to melt your love's heart.
The Chocolatiers are a handcrafted, small-batch chocolatier company, based in Linden, that take the hassle out of gift-giving. Shop online and they'll deliver exquisite handcrafted chocolate, beautifully wrapped, with your handwritten message attached!
Offerings are all-natural, preservative-free, halal and kosher and they make sure to spread the love even further by using the finest Forest Alliance and UTZ certified chocolate so that their products are local, ethical and organic whenever possible with plastic-free and recyclable packaging!
When: Monday to Friday 9am to 4.30pm | Saturday 9am to 2.30pm | Sunday 9am to 1pm
Where: Order online or find a stockist near you
Website: thechocolatiers.co.za | Email:  hello@thechocolatiers.co.za | Tel: 011 076 7902
Instagram: @thechocolatiers_jozi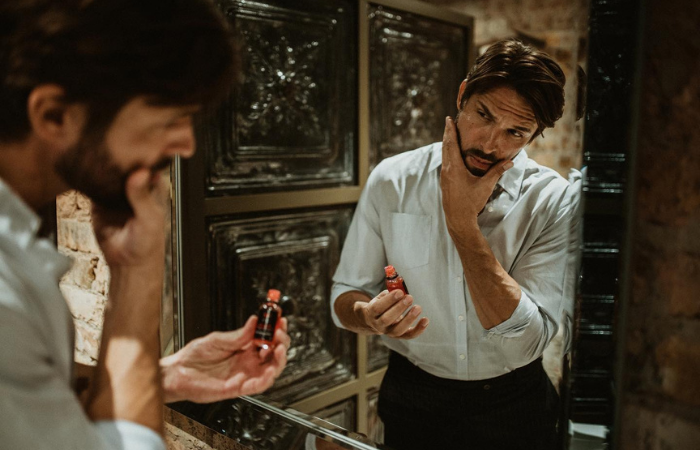 This next gift is especially for men! You already think he's handsome, but wouldn't it be extra special if he got to feel handsome, too?
The Red Dane Skincare line is made with men in mind and has everything he needs to feel good! A proudly South African company, Red Dane was created as a range of straightforward premium skincare options specifically designed for men in South Africa. They know you want to spend as little time as possible on your skincare and grooming routine and have created products that are convenient, multi-functional and highly effective.
Red Dane's award-winning biochemist formulates specifically for male skin, developing unique multi-functional products that deliver immediate and long-term benefits. With innovation at the forefront of what they do, their products offer the latest technologies and best natural ingredients, plant oils, vitamins and antioxidants.
Although all Red Dane's offerings are amazing, we recommend you try their Signature Beard Elixir, which has just won GQ South Africa Grooming Award for Best Beard Oil!
Website: reddane.co.za | Email: info@reddane.co.za  | Tel: 072 538 6441
Facebook: @reddaneskincare | Instagram: @reddane_man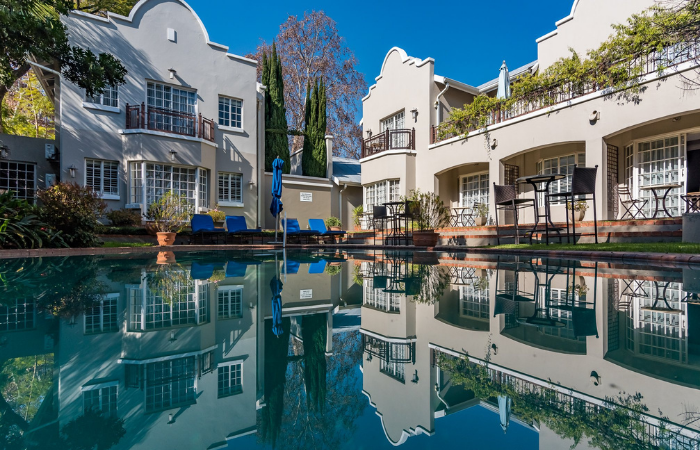 Celebrate love with a special couple's hotel experience that you don't even need to leave the city to enjoy!
Clico Boutique Hotel is perfectly situated in the tranquil, leafy and upmarket suburb of Rosebank and was designed specifically for the discerning visitor. This 70-year old Cape Dutch building is an engaging mix of old and new with comfortable rooms and five-star cuisine from the Clico Restaurant thanks to executive Chef Yoshan Naidu.
This hotel offers nine comfortable and beautifully appointed rooms of various sizes. Furnished with understated warm earthy browns, creams and soft greens, each room features a mini-bar, safe, flat-screen TV with DSTV, a desk-come-dressing table, air-conditioning and under-carpet heating.
To avoid disappointment, make sure to book your getaway by contacting Clico Boutique Hotel directly.
Where: 27 Sturdee Ave, Rosebank, Johannesburg
Website: clico.co.za | Email: info@clicohotel.com | Tel: 011 252 3300
Facebook: @ClicoSA | Instagram: @clico_sa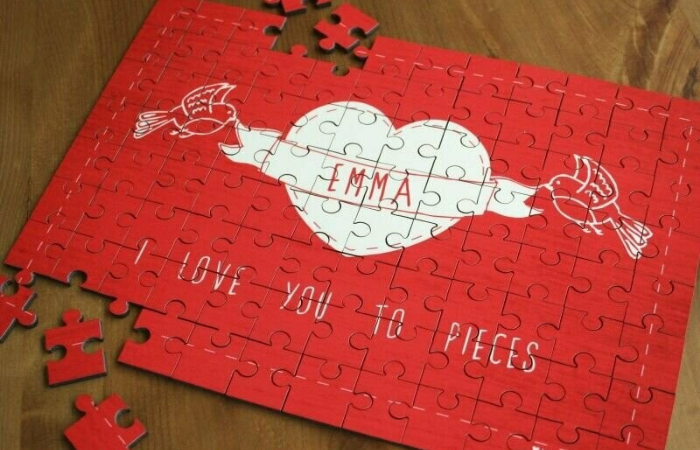 Say it Creative is an online gift store with each gift uniquely personalized for the individual, which means it's the perfect place to get a gift especially for them!
This online store offers hundreds of one-of-a-kind gifts and items designed exclusively for you. add a photo, date, name, monogram, event name, special message or many more options for a gift that can be enjoyed for a lifetime. To make your shopping experience even easier, they've also gathered all their romantic offerings in one handy place and deliver them to your door countrywide.
There are plenty of awesome gifts to choose from, but we especially like their matching couple's t-shirt collection with adorable messages, the wooden puzzles that can be personalized with an image or text of your choosing or even the Love Game For Two, a customizable four-across game that celebrates quality time!
Website: www.sayitcreative.co.za | Email: info@sayitcreative.co.za | Tel: 061 121 5934
Facebook: @sayitcreative | Instagram: @sayitcreativeonline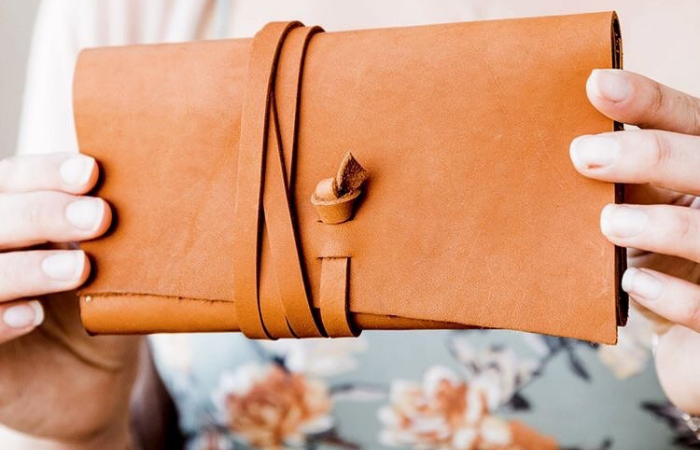 If you're looking for a stylish gift featuring a personal touch, this gift idea is for you.
Another local and lekker gift idea is a one-of-a-kind leather creation from Custom Leather – your sweetheart will love a handcrafted leather bag or accessory featuring a personalized monogram that's locally designed and individually crafted!
The team at Custom Leather are continuously inspired by the beauty South Africa has to offer and take pride in local craftsmanship. They source only the most luxurious local leather and fabrics for their goods in the hope of further elevating South Africa's local markets.
As well as a beautiful selection of leather wallets, accessories, backpacks and handbags, Custom Leather also welcomes custom designs so that your gift is extra special.
Website: customleather.co.za | Email: customleatherr@gmail.com  | Tel: 079 583 0688
Facebook: @customleathersa | Instagram: @customleathersa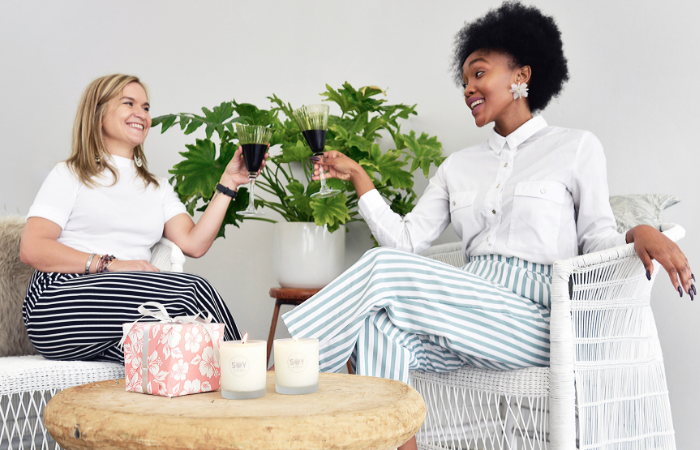 Romance is always easier in the right light!
SoyLites is South Africa's original soy candle brand with carefully selected and expertly blended aromatherapy oils. Every SoyLites candle is hand-poured for an optimal home and body fragrant, eco-chic experience. With a large selection of products including the Classic Soy Candle and a body care range.
One of their most innovative ranges that are perfect for celebrating love is the Classic Massage Candles, which are sure to put the flame into your relationship and are perfect for a massage as they are formulated for professional and therapeutic use, and contain botanical oils of coconut, shea butter and grapeseed oil for extra slip and a superior massage experience.
When: Monday to Friday 8am to 4.30pm | Saturday 8.30am to 1pm | Sundays closed
Where: 12 1st Ave, Linden View, Pierneef Park, Johannesburg or visit their online shop
Website: www.soylites.co.za | Email: office@soylites.co.za | Tel: 011 888 0559
Facebook: @SoyLites | Instagram: @soylites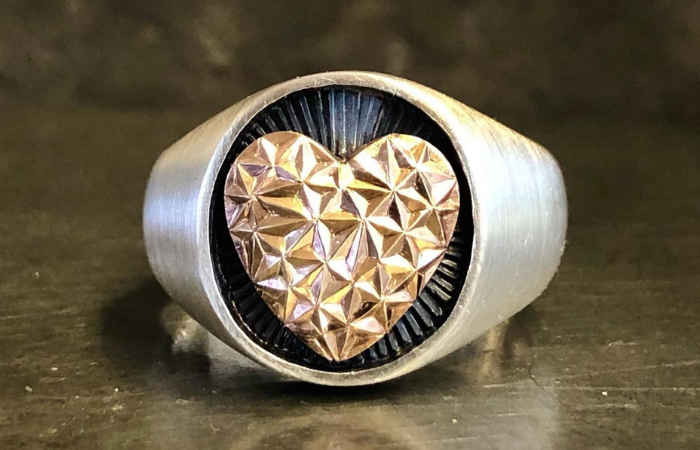 Get a present as unique as your love when you pick out a beautiful creation from Sirkel Jewellery that will look beautiful.
This Joburg-based jewellery design company specializes in unique contemporary and traditional engagement rings, men's rings, bespoke hand-made future classics and wearable sculpture for those who celebrate individualism.
In their quaint little workshop, all Sirkel pieces are custom designed and created by hand to the highest standards of aesthetics and craftsmanship. There are bespoke ranges designed especially for her and for him and if you're getting ready to pop the big question they'll also help you design a custom-made engagement ring or matching wedding bands!
Also worth browsing is their limited edition of collectable, wearable sculptures that are handmade and one of a kind.
When: Monday to Friday, 8am to 5pm
Where: Blairgowrie, Johannesburg. Consultations by appointment
Website: www.sirkeljewellery.co.za | Email: info@sirkeljewellery.co.za | Tel: 082 643 1381
Facebook: @sirkeljewellerydesign | Instagram: @sirkeljewellery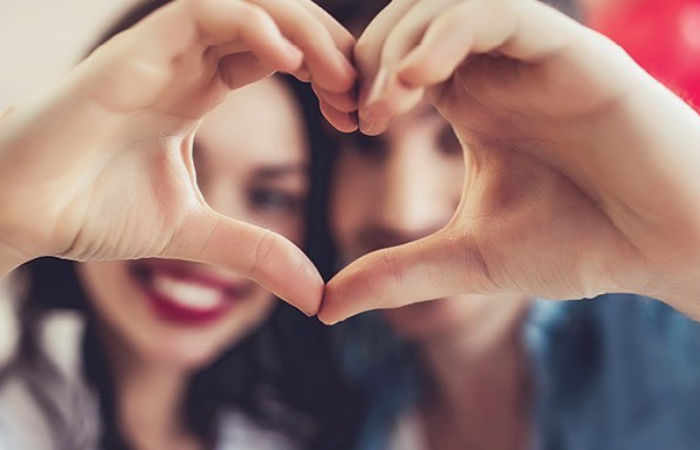 Reflecting an ambience of professionalism and luxury, Camelot Spa at Melrose Arch epitomises a tranquil oasis in the city where you can celebrate Valentine's Day in relaxation.
Along with a dedicated pedicure lounge and nail suite, the five treatment rooms provide a haven of seclusion when enjoying treatments such as massage therapy, specialized skin treatment or body therapy.  The steam room or outdoor relaxation area is the perfect place to relax before or after one of Camelot's memorable signature wellness treatments.
Camelot Spa at Melrose Arch offers the ultimate spa experience of impeccable quality in a tranquil haven designed to rest, relax and rejuvenate body, mind and soul and to ensure you return time after time – by yourself or as part of a couple's experience. Each month Camelot Spa has special offers that are definitely worth considering!
When: Monday to Friday, 9am to 7pm | Saturday, 8am to 5pm | Sundays and Public Holidays, 9am to 5pm
Where: 3rd Floor 18 The High St, Melrose Arch, Johannesburg
Website: www.melrosespa.co.za | Email: melrosearch@camelotspa.co.za | Tel: 011 684  1392
Instagram: @camelotmelrose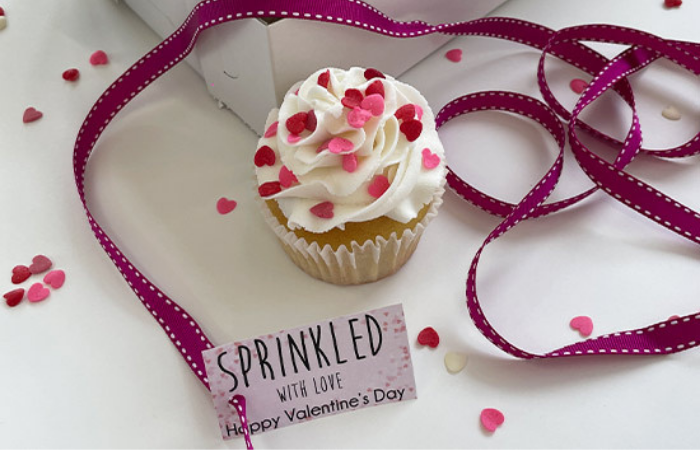 You're feeling sweet on them, so why not get some sugar for your sugar?
If you're looking for a sweet treat gift that looks like art and tastes like dessert, the Oh My Cake bakery in Fourways has got you covered. From creative cakes made with the freshest ingredients to the cutest cupcakes, from moorish macaroons to beloved brownies, this Johannesburg gem is available in person and online to make something special for your someone special.
Their online shop is set up so you can browse their goodies in one place. Spell it out when you add your own hand-painted message to a cupcake flavour of your choice with Oh My Cake's Personalized Message Cupcakes. Message discs are fully edible and will be delicately decorated with little red hearts.
When: Monday to Saturday 8am to 5pm | Sunday 8am to 3pm
Where: Cedar Square Shopping Centre, Cedar Rd, Fourways, Johannesburg
Website: ohmycake.co.za | Email: info@ohmycake.co.za | Tel: 082 076 5789
Facebook: @ohmycakesa | Instagram: @ohmycake_sa
If your lover a wine lover? Then we've got some great news for you!
The Eighteen13 Boutique Wine Shop and Tasting Room is located in Fourways and strive to bring the Cape Winelands to Johannesburg, through daily wine tastings and weekly wine classes. The aim is to provide enough information, without the pretentious elements wine sometimes brings along with it.
Their wine selection was carefully curated to feature the best boutique, non-commercial wines South Africa has to offer. Products are priced to allow the consumer to hold on to a luxury experience that will not break the bank.
Sit back and enjoy the best wines with that someone special.
When: Monday to Saturday 10am to 7pm |Sunday 10am to 3pm
Where: Cedar Square Shopping Centre, Cedar Rd, Fourways, Johannesburg
Website: www.eighteen13.co.za | Email: cezanne@eighteen13.co.za 
Facebook: @Eighteen13Boutique | Instagram: @eighteen13