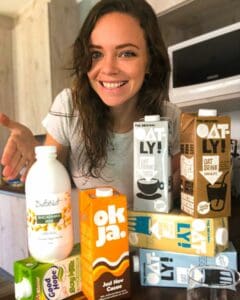 Vegan Things is an online shop that has gathered all of the best vegan brands so that you can shop for all your favourite plant-based foodie things in one place, order easily online, and have them delivered safely to your home.
From the standard milk, cheese, and ice-cream alternatives to a huge range of meat alternatives including a vegan braai pack so you don't feel like the odd man out at the family braai!
Vegan Things aims to grow awareness of and support local plant-based business owners and the growing vegan community in South Africa while constantly expanding our range of plant-based goods to ensure the best possible products at affordable prices.
Website: veganthings.co.za
Email: info@veganthings.co.za
Tel: 067 015 1342
Facebook: @veganthings.co.za
Instagram: @veganthings.co.za