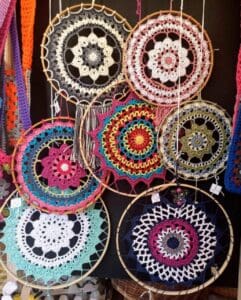 Get that relaxed weekend feeling with a visit to the Honeydew Urban Market.
The market is fit for anyone looking to break away for a bit. The Honeydew Urban Market hosts a variety of locally sourced creative items such as clothes, art, decor and woodwork – to name a few. This event is open Tuesdays to Saturdays.
At the same venue one can also find the Salvage Venue, a unique urban backyard venue built mostly from salvaged materials.
Venue: 2 Johan Rd, Honeydew, Johannesburg
Time: Tuesday to Saturday 9.30am to 3pm
Tel: 073 511 1880
Email: michelle@destinationemporium.co.za
Facebook: @honeydewurbanmarket 
Instagram: @thehoneydewurbanmarket