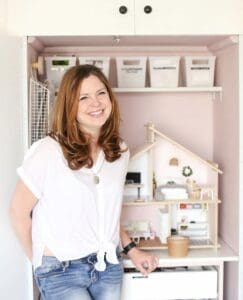 The Tiny Dollhouse South Africa is owned by KaRi, the creative behind the Lovilee Blog.
Her love for all things tiny started in 2017 when her best friend and fellow blogger Match Set Love in Holland sent her a picture of a 1:12 modern dollhouse. She knew that she had to have one, but struggled to find anything similar locally.
KaRi then decided to bring the dollhouse revolution to South Africa, starting a tiny online dollhouse emporium that offers modern dollhouses, miniatures and DIYs.
The website sells a range of tiny dollhouses, tiny furniture, tiny decor and even a range of tiny food.
Email: kari@lovilee.co.za
Website: tinydollhouse.co.za
Facebook: @tinydollhouseza 
Instagram: @lovilee_za